Main Content Starts Here
Dingle Distillery - Barrel to Bottle Talks Irish Whiskey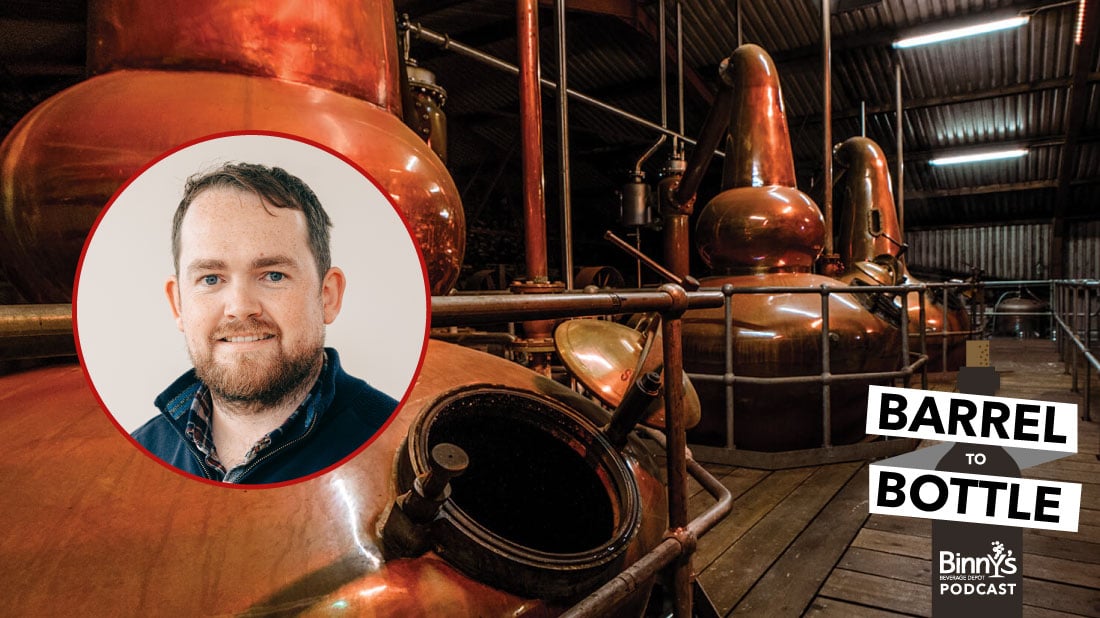 Elliot Hughes of is the managing distillery director for Dingle Distillery. What started as a bar outside of Dublin has become a distillery in Dingle, in the southwest corner of Ireland. Dingle is far-flung, but it's also a popular tourist destination with mild weather perfect for aging whiskey.
Dingle's yearly releases pay homage to the town's connection to Celtic pagan traditions, which include various festivals, equinoxes and solstices.
This week on Barrel to Bottle we sampled:
Dingle Distillery Samhain Single Malt – Named after the pagan celebration that eventually became Halloween, matured in bourbon casks and finished in muscatel casks. It's plush and sweet but not overly raisinated like some wine cask-finished whiskies.
Dingle Distillery Lá Le Bríde Single Malt – This is the same as the Samhain, only finished in rye casks. It's very broad and creamy, with a lot of baking spices from the casks.
Dingle Distillery Bealtaine Single Malt – This is a pot still whiskey and finished in shiraz casks. It's got an impressive deep color and a rich, vanilla sweetness.
Dingle Distillery Single Malt – This is finished in 60% PX Sherry casks and 40% bourbon casks. It's a little lower in ABV so it doesn't have to be chill filtered.
Dingle Distillery Original Irish Pot Still Gin – Dingle set out to make a gin of its place with six locally grown botanicals, in addition to the traditional gin botanicals.
Dingle Distillery Vodka - The vodka is distilled five times and has a lot of creaminess without any of the propyl character.
If you have a question for the Barrel to Bottle Crew, email us at comments@binnys.com, or reach out to us on Facebook, Twitter or Instagram. If we answer your question during a podcast, you'll get a $20 Binny's Gift Card!
If you like our podcast, subscribe wherever you download podcasts. Rate and review us on Apple Podcasts.