Main Content Starts Here
Demo Kitchen Recipes: Three Easy Sides For Thanksgiving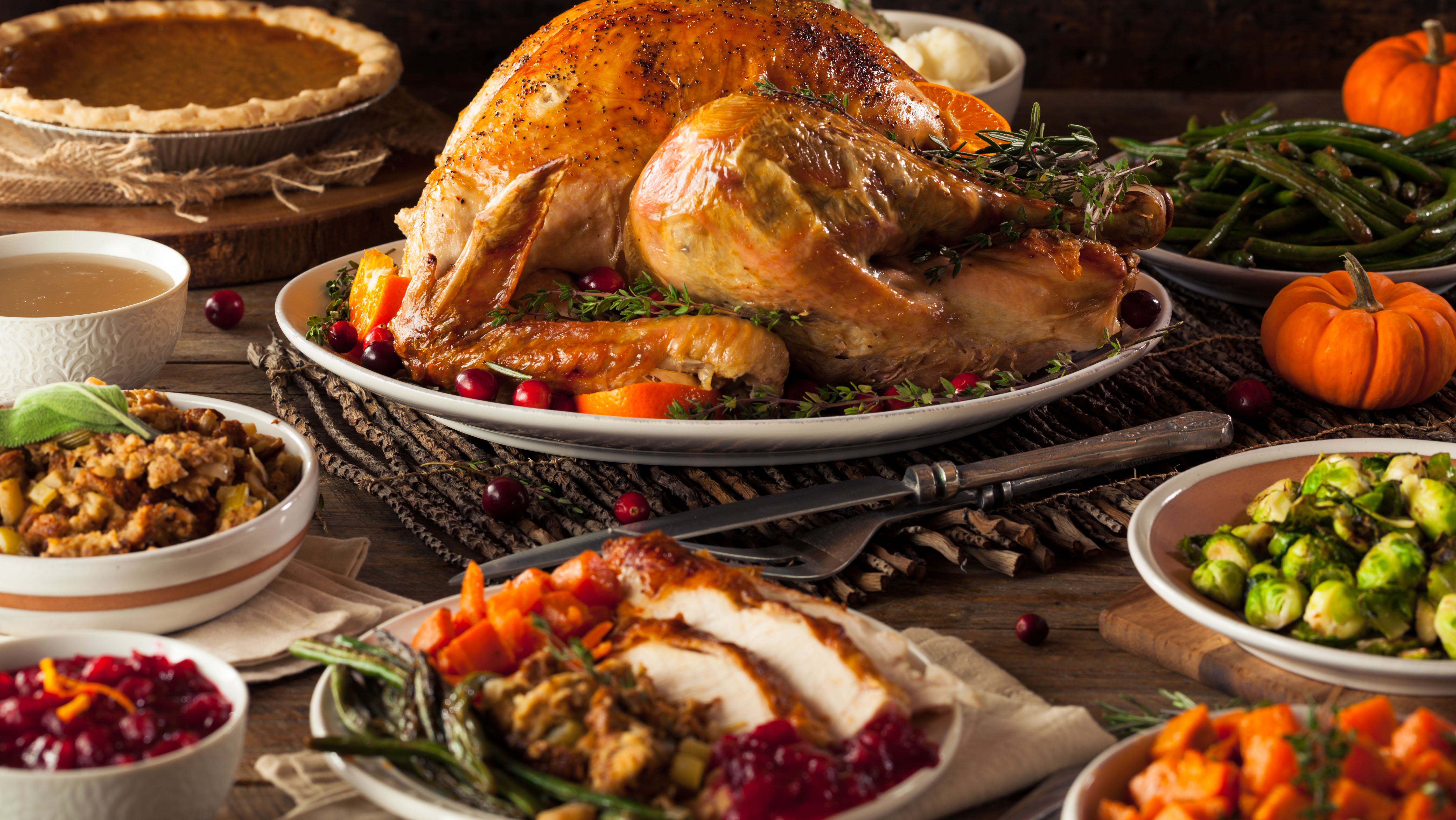 Preparing Thanksgiving for a crowd can be daunting for some, yet old hands can make the entire magnificent feast with ease as if they are on autopilot. This post isn't necessarily for the latter group but many in that camp may recall a time when things were not so easy. A time when they were first trying their hand at juggling the preparation of a dozen dishes and attempting to get everything on the table piping hot – at the same time.
The Demo Kitchen imagines that every year, for every old hand, there is a person out there boldly making Thanksgiving dinner for the first time. Hopefully they all have mentors, but some will inevitably be thrown into the deep end to sink or swim in that culinary ocean all by themselves. This post is for those intrepid souls. It's just three easy to execute recipes for side dishes that will have neophytes looking like a kitchen all-star.
First, mashed potatoes, a non-negotiable must for every Thanksgiving feast. So, de rigueur that it may seem that folks don't need a recipe, but some surely do. They are easy as can be, hold well in a double boiler or even the pot you mash them in, if left over low heat for a brief period. The biggest mash misstep is allowing the potatoes to cool before mashing, leading to an unpleasantly gummy paste. The key is to make sure the potatoes are dry and piping hot when mashed, so work quickly. We like to run the hot potato chunks through a ricer or a food mill. The result is an unbelievably light, fluffy and creamy mash but if you prefer a more rustic style, use a potato masher or a stand mixer with a paddle attachment. Next saturate the potatoes with butter before adding the milk, season carefully and there you have it - perfect mashed potatoes ready for a generous ladleful of gravy.
Next, simple brussels sprouts convey all their inherent, somewhat bitter flavor alongside salty bacon and crunchy nuts, sweetened by just enough brown sugar to give them a candied quality. Easy and delicious enough to sway the anti-brussels sprouts crowd.
Lastly, another cruciferous vegetable, in root form - rutabaga. Perhaps not a standard for many but once the ease of preparation becomes obvious and the resulting bittersweet and buttery mash hits the tongue it will make the short list of recipes for next year too. In this case we prefer a slightly more rustic texture as opposed to the perfectly smooth mashed potatoes. Seriously, try them, you won't be sorry.
For more easy Thanksgiving recipes, check out past Demo Kitchen posts for pumpkin soup, brined turkey, stuffing variations, additional sides, as well as some great ideas for leftovers. Also, be sure to check out our yearly pairing recommendations on Barrel to Bottle: The Binny's Podcast and seasonal cocktail recipes from Binny's Home Bartender.
Happy Thanksgiving!


Classic Mashed Potatoes
6-8 Servings
INGREDIENTS:
3 pounds russet potatoes, peeled and cut into 1" cubes
kosher salt
12 tbsp. unsalted butter, room temperature
¾ to 1 cup whole milk, warmed
salt and ground white pepper, to taste
DIRECTIONS:
Add cubed potatoes to a large pot, add cold water to cover potatoes by 1". Season water generously with salt. Bring to a boil, then reduce heat and simmer until potatoes are tender, 12 to 15 minutes. Drain well, return potatoes to the hot pot over low heat to evaporate any excess water.
Working quickly while potatoes are steaming hot, press potatoes through a ricer or food mill, back into the pot. Or simply mash in the pot.
Whisk butter into potatoes until melted and evenly incorporated. Gradually stir in ¾ cup milk until smooth and potatoes have attained the desired consistency. Add more milk if the potatoes are too thick.

Caramelized Brussels Sprouts with Bacon and Pecans
8-10 servings
INGREDIENTS:
½ cup chopped pecans
4 thick slices bacon, cut into ½" strips
2 pounds brussels sprouts
2 tablespoons packed light brown sugar
salt, to taste
freshly ground black pepper, to taste
DIRECTIONS:
Toast pecans over medium heat until lightly browned and aromatic. Set
Add bacon to a large skillet, cook over medium heat until fat renders and bacon starts to brown.
Meanwhile, rinse then trim stems and outer leaves from sprouts, leaving the core intact. Cut in half.
Add the sprouts to the skillet, cook tossing frequently, until just tender, 12-14 minutes.
Add pecans, brown sugar, salt and pepper to taste. Cook, stirring frequently to melt sugar, about 2-3 minutes until brussels sprouts are evenly coated.
Transfer to serving dish, serve immediately.

Mashed Rutabagas
6-8 Servings
INGREDIENTS:
3 pounds rutabagas, peeled and cut into 1" cubes
½ cup unsalted butter, room temperature
kosher salt, to taste
freshly ground black pepper, to taste
DIRECTIONS:
Add rutabaga cubes to a large pot and add cold water to cover rutabaga by 1 inch. Season water generously with salt.
Bring to a boil then reduce heat, cover and simmer until tender, about 25 to 30 minutes.
Drain well return to hot pot over low heat to evaporate any excess water.
Mash the rutabagas coarsely, stir in butter, salt and pepper.
Transfer to serving dish.