Main Content Starts Here
Demo Kitchen Recipes: Easy Three Course Valentine's Day Meal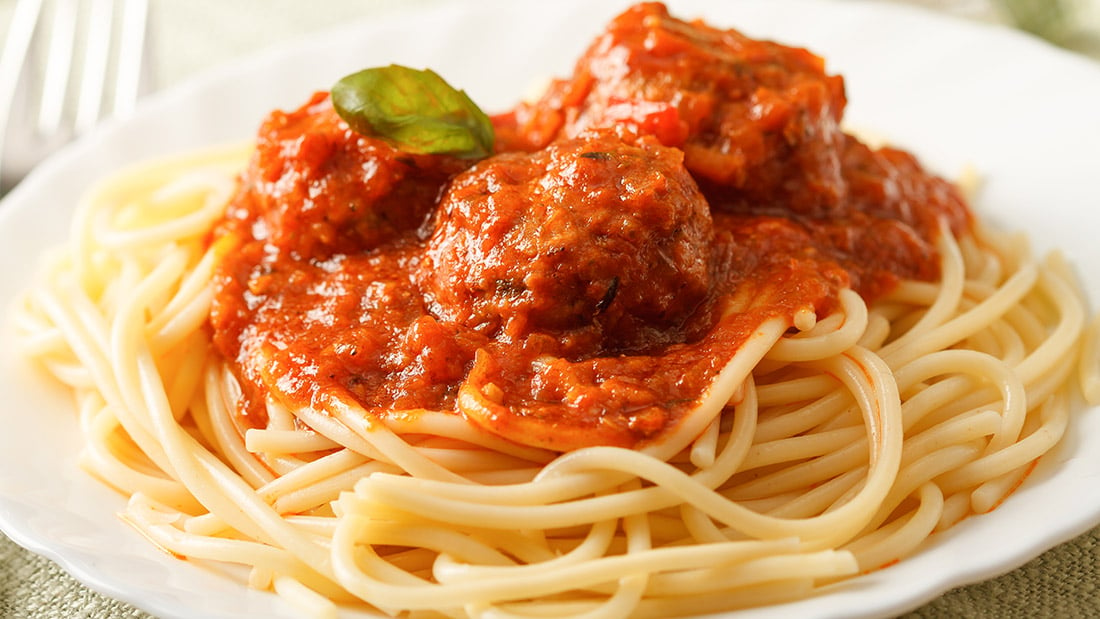 I love food, I love a high end four course meal somewhere upscale, but I also love a platter of dino nuggets and french fries that I can put in and pull out of the oven in twenty minutes. I do not claim to be a chef, as much as I love food, cooking is not my favorite thing to do. It's a chore but that doesn't stop me from wanting to treat my friends or significant other on occasion. If you're anything like me, let's call ourselves "work-shy chefs," then I've got the perfectly easy Galentine's or Valentine's Day meal for you and your guest(s) with equally easy pairings.
You always want to start the evening with a good appetizer. I've landed on something easy yet entirely satisfying, bruschetta. It's light, refreshing, not too filling, and incredibly easy to prepare the day of or the night before. Traditionally, wine is the standard pairing for bruschetta, grab yourself a Chianti; a lightly tannic and highly acidic red that complements the tomatoes. If you prefer a red with more body then check out zinfandel, still lower in tannins but slightly less acidic and the bolder flavors in a zinfandel can stand up nicely to the heavy garlic. Some of you might feel starting with a red wine is a little intense for an introductory course so look for a sauvignon blanc, crisp and ripe with acidity to wash down the garlicy/olive oily deliciousness. If beer is more your style, I got you covered, try a wheat or amber ale for beers with body but not overpowering for the fresh flavors of the bruschetta. Now, if you were planning on making this a more spirited affair (heh, punny) check out our Confessions of a Mixologist post for a classic aperitif recipe, the Negroni.
Moving on to the main course. Since I went with bruschetta for the appetizer, it only makes sense to stick with the Italian inspired motif. Spaghetti and meatballs is an easy dish to make but also looks like you put in some effort and can prove to everyone you know how to use more than your microwave after all. (Note: the meatballs are made from scratch and can be prepared the night before but having failed once at making my own pasta , I'll be using the boxed stuff). As with the bruschetta, or any Italian dish, wine is going to be the default pairing choice. Since the core ingredients in this dish are the same as our appetizer, tomatoes and garlic, you'll find some overlap in wine pairings like Chianti. Let me throw out a Tuscan option, like the Col di Sasso which is a Sangiovese and Cabernet blend, since I'm making meatballs, but might also consider a merlot. Chardonnay and white Rhones will have enough body to hold their own against the meatballs, for a few white wine options. For the beer drinkers, you can continue breaking into the six or twelve pack you got for the first course, but I also recommend a dark lager or brown ale for this one. If you went the cocktail route, you'll already have oranges and gin on hand so try another recipe from our resident mixologist, the Americano, 'mericano.
We can't wrap up a Galentine's and/or Valentine's Day meal without something sweet and pink. For dessert: a raspberry ricotta fool, which is basically a fruit custard and an "Italian" twist on an English classic. I use the term "Italian" loosely here because the only thing slightly Italian about it is the ricotta cheese, but it's easy and delicious so I argue it stays on theme. For pairing, consider a sparkling rose or Lambrusco. Personally, I'm a huge fan of sour beers with fruit pairings so I recommend a Lambic, but i f you want to add chocolate into the ricotta, then a stout will round out your meal nicely. Lastly, I yet again turn to our mixologist for the cocktail choice and, once again, he hasn't let me down; check out the latest post for his Valentine's Day recipe, the Susanna and Figaro.
As I wrap up, I want to reiterate that these recipes for our less enthusiastic kitchen participants, the work-shy chefs! These are easy and relatively quick but delicious nonetheless, and sure to show your guests you care on this Galentine's & Valentine's Day weekend. Cheers!



BRUSCHETTA
INGREDIENTS:
10 oz. container of grape tomatoes (I choose the medley)
14 oz. (standard size) baguette
6.5 oz. Alouette Garlic & Herb spreadable cheese (optional)
¼ cup sliced basil to desired thinness
¼ cup olive oil
½ tbsp. Pesto
½ tbsp. minced garlic
Salt and pepper to taste
DIRECTIONS:
Preheat oven to 350 degrees.
Slice baguette into ½" slices and place desired amount on a cookie or baking sheet, bake for 5-7 minutes.
Slice tomatoes into quarters, depending on size of tomatoes you made need to cut into additional quarters, and place into a mixing bowl.
Add basil, olive oil, pesto, garlic, salt, and pepper and mix well.
Take bread out of oven and let it cool slightly.
If you chose to use the Alouette, spread a layer on each slice of bread.
Top slices of bread with a spoonful of bruschetta, finish with a sprinkle of salt to taste, and serve.



SPAGHETTI SAUCE AND MEATBALLS
INGREDIENTS:
28 oz. can of whole peeled tomatoes
¼ cup water
¼ cup olive oil
2 tbsp. butter
2 whole garlic heads
5 oz. container of shaved parmesan (optional for topping spaghetti)
1 lb. Ground beef (or ground meat of your choosing)
½ tbsp. & ¼ tsp. minced garlic
½ tbsp. Worcestershire sauce
¼ cup chopped onion
¼ cup milk
½ cup breadcrumps
Salt and pepper to taste
DIRECTIONS:
Preheat oven to 375 degrees. Combine the can of tomatoes, salt, and pepper into a large baking dish.
Cut off the tops of the garlic heads (the pointy end) so that the cloves are exposed but still held together. Sprinkle with salt and pepper to taste and place garlic heads in the center of the tomatoes in the baking dish.
Drizzle olive oil over the garlic and tomatoes, making sure the garlic heads are completely covered.
Cover dish in aluminum foil and bake for 45 minutes. While those bake, feel free to take a 20 minute break to socialize before starting the meatballs.
While the tomatoes continue roasting let's start the meatballs. Combine and mix all meatball ingredients in a mixing bowl.
Take a large frying pan and coat in a thin layer of olive oil, heat stove to medium high.
Divide meatball mixture into four equal parts and shape into balls.
Place balls in the frying pan and cook evenly on each side until a dark brown crust has formed. Aprox. 7-9 minutes. Make sure they do not cook all the way through.
When the 45 minutes have passed, remove the tomatoes from the oven and raise temperature to 425 degrees.
Remove foil from the baking dish, be careful as steam will be released.
Add your partially cooked meatballs to the baking dish with your tomatoes and garlic, placing everything as close together as possible in the middle of the dish. Cook for another 20 minutes, or until meatballs are cooked through.
While the balls and tomatoes finishing in the oven, take a large cooking pot, fill about half way with water, season with salt, and heat on high.
Once water is boiling, add in your boxed pasta, about half a box is sufficient for the amount of sauce you're making. Let pasta boil for half the recommended time on the box.
Remove baking dish from the oven, then remove the whole garlic heads and set on a plate to cool for a few minutes. Remove meatballs from the baking dish and place them into a second large cooking pot.
Once the garlic heads are cool enough to handle, take them by the flat end, and squeeze the now roasted garlic into the baking dish with the tomatoes. Take a fork or whisk and start to mash the ingredients together to create a chunky sauce. Alternatively, place all ingredients into a blender for a smoother sauce.
Once you've reach the consistency you want, place the tomato mixture in the large pot with your meatballs, add in the water, butter, and the half cooked pasta.
Continue to cook on medium heat for the rest of the recommended time on the pasta box or until pasta is cooked to your liking.
Place one meatball and your desired amount of pasta on a plate, top with your desired amount of shaved parmesan (if you choose to do so) and serve.

RASPBERRY RICOTTA FOOL
INGREDIENTS:
1 cup of ricotta cheese
3 tbsp. of sugar
1 cup of heavy whipping cream
1 pint of raspberries
2 tsp. grated orange peel
¼ cup of orange juice
½ cup of chocolate chips (optional)
½ tsp. vanilla extract
Garnish with sliced almonds
DIRECTIONS:
Have 4 serving bowls at the ready.
Mix ricotta, sugar, orange peel, and vanilla together in a blender.
Put the whipping cream in a mixing bowl and beat until stiff.
Slowly add the ricotta mixture to the whipping cream. If you choose to use chocolate chips, add these in as well.
In a separate mixing bowl toss the raspberries in the orange juice.
Put a small handful of raspberries into the bottom of each serving bowl.
Add a layer of the ricotta mixture onto each layer of raspberries, using about half the mixture in total, add another layer of berries to each bowl, then top each with the ricotta mixture, using up the rest.
Garnish with the sliced almonds on top and serve.
In total, each recipe serves 4. Share with a couple of friends or keep the rest for leftovers.