Main Content Starts Here
Demo Kitchen Recipe: Spiralized Zucchini & Summer Squash Casserole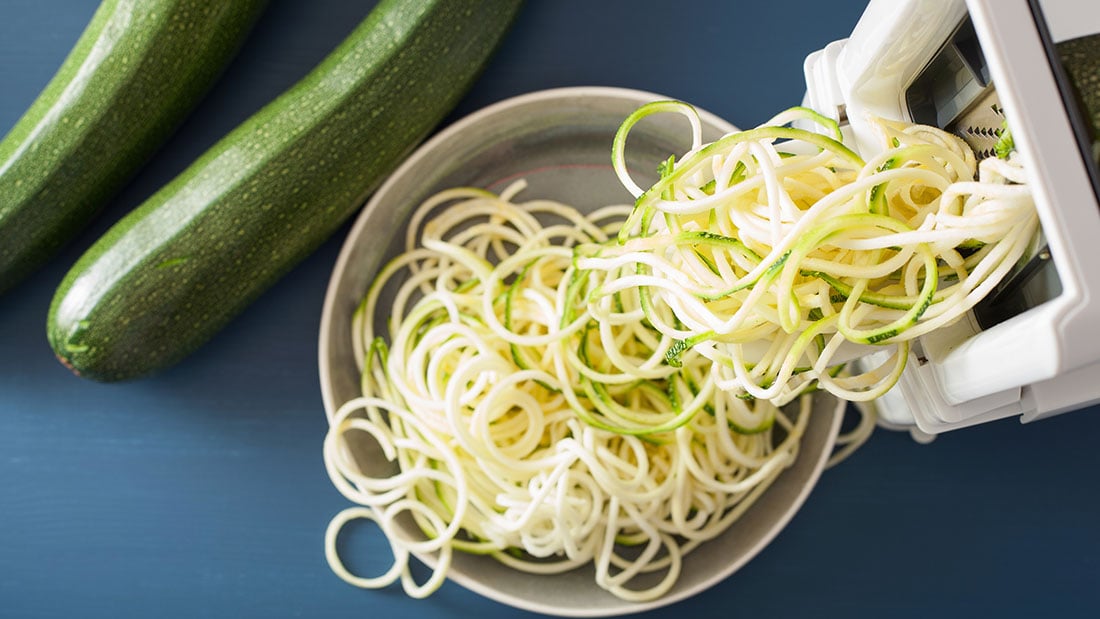 Binny's Wine Educator, Alicia Barrett, recently chatted with Meaghan Frank, Vice President of revered producer Dr. Konstantin Frank. In a wide ranging and illuminating conversation they delved into Meaghan's family history and the history of viticulture in New York's Finger Lakes. If you missed it, it is available to view in Binny's Instagram feed and definitely worthy of your time. You can also catch future installments of Lunch Hour at Binny's Fridays at noon on Instagram Live.
Among the things we learned - Meaghan is the great granddaughter of the legendary Dr. Konstantin Frank, the pioneering visionary who first planted classic European Vitis Vinifera vines in the Finger Lakes region and single handedly jump started what is now considered one of the great terroirs for Riesling production. Meaghan's enthusiasm and passion for both the Finger Lakes and Riesling were evident and she is clearly proud to be carrying the family torch.
Her enthusiasm also extended to one of her favorite summer pairings with Dr. Konstantin Frank Dry Riesling, and it sounded like we would love it too. She was kind enough to share the recipe for Spiralized Zucchini & Summer Squash Casserole and as luck would have it, it fit right into our spotlight on the bounty of the summer garden. It is incredibly fast and easy to make and is indeed a delightful match for her crisp, elegant Dry Riesling. Veteran Riesling lovers and newbies alike, grab a bottle or two and whip up this simple summer dish while the sun is still high and the garden still green.
Thanks, Meaghan!
INGREDIENTS:
1 cup whole-milk ricotta cheese

1/2 cup finely shredded Parmesan cheese

1/4 cup chopped fresh basil

1 glove garlic, minced

1/2 teaspoon ground pepper, divided

2 medium summer squash

2 medium zucchinis

2 tablespoons extra-virgin olive oil

1/2 teaspoon salt
DIRECTIONS:
Position a rack in the top position of oven; preheat broiler to high.

Combine ricotta, Parmesan, basil, garlic and 1/4 teaspoon pepper in a medium bowl. Set aside.

Using a spiral vegetable slicer or a vegetable peeler, cut summer squash lengthwise into long, thin strands or strips. Stop when you reach the seeds. You should have about 6 cups of "noodles." Place them on a cutting board and shape into an even 10-inch square. Cut the square into quarters. Transfer each "nest" to a 9-by-13-inch broiler-safe pan (or similar size 3-quart baking dish). Repeat with zucchini. Arrange the zucchini nests in an alternating pattern with the summer squash

.

Drizzle the nests with oil and season with salt and the remaining 1/4 teaspoon pepper. Make a well in the center of each and spoon

in

about 2 tablespoons filling.

B

roil

the nests until browned in spots, 6 to 8 minutes. Serve warm.