Main Content Starts Here
Demo Kitchen Recipe: Pan Seared Halibut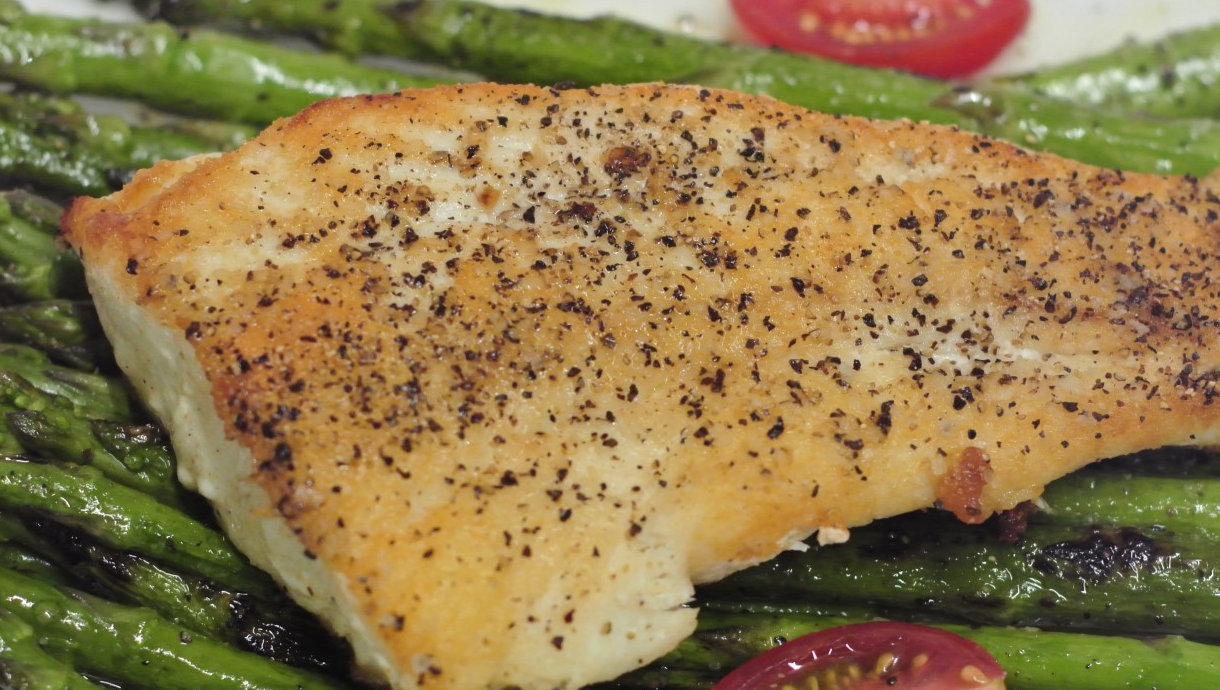 The key to achieving that crispy texture and luxuriously creamy center is to set yourself up for success. Allow the filet to come to room temperature. Pat the surface dry before cooking. Use a fish spatula as well as a 12-inch stainless steel pan whose surface area permits steam to flow away from your filet. Be sure that the pan is smoking hot. Smoking hot. All of this ensures the quick searing necessary to curl up and denature the proteins before they have any chance to stick to the pan. Serve the filet over grilled asparagus and enjoy it with Clean Slate Riesling, Clark & Sheffield Sauvignon Blanc, or a bright weisse beer.
Pan Seared Halibut
INGREDIENTS:
4- 6 oz Boneless Skinless Halibut Filets

Salt and Black Pepper to taste

Vegetable Oil to taste
DIRECTIONS:
Using a paper towel dry the halibut on both sides. Right before cooking, season both sides generously with salt and pepper.

Preheat a large sauté pan over medium-high heat for 1-2 minutes then add enough oil to coat the bottom. Gently place the halibut in the pan and sear on both sides until golden brown (~ 3-4 minutes per side).

If the filets are extra thick and aren't fully cooked after searing, transfer them to a 400 degree oven for 3-4 minutes or until a thermometer reads 135 degrees when inserted into the thickest part.