Main Content Starts Here
Dry Rubbed Baked Ribs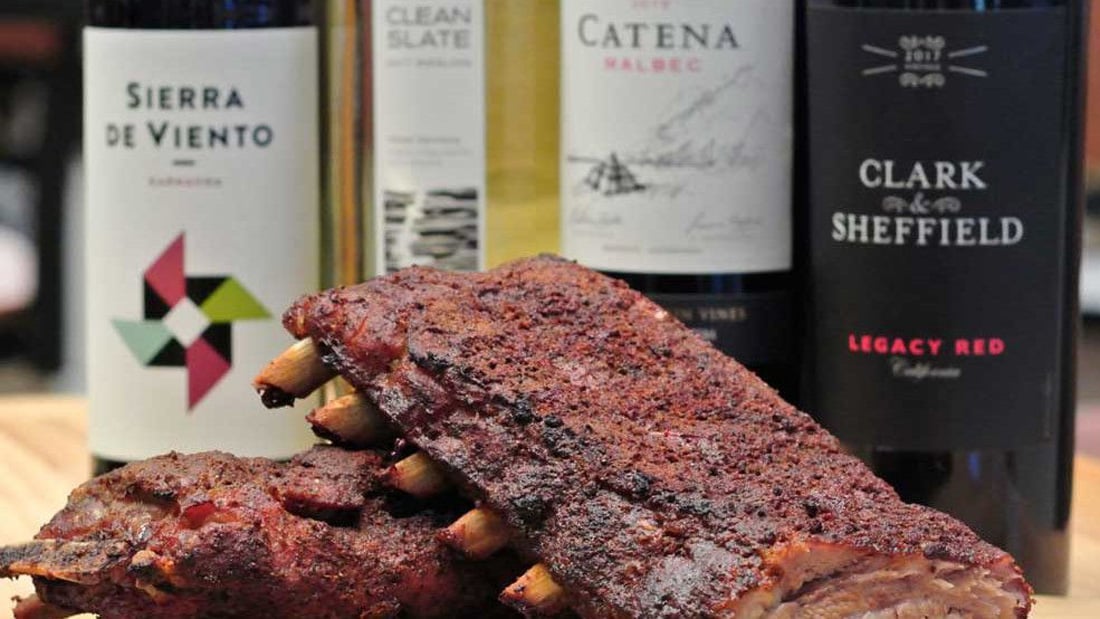 Making fall-off-the-bone ribs is easier than you think. The secret? Set aside the time required. Wait an hour after rubbing the ribs before throwing them in the oven. It gives the meat enough time to absorb the flavorful seasoning - which we guarantee you'll love. Take the time to cook the ribs at low temperatures. Those hours of slow cooking at low temperatures transform what was rough and tough into the fall-off-the bone and flavorful summer classic that you crave. And don't skip the fifteen minutes of high heat - it oven-sears the meat, sealing the juices and caramelizing the rub. That sear leaves a sweet and spicy bark whose crunch is followed by a juicy burst of meaty nirvana.
Try these meaty ribs with KC's beloved Boulevard beers, a Bourbon highball or Dark and Stormy. For wine go with fruit forward reds made with Grenache or Zinfandel or an off-dry white like the Clean Slate Riesling.
DRY RUBBED BAKED RIBS


INGREDIENTS:
1/4 cup light brown sugar
2 tbsp Old Bay seasoning
2 tbsp smoked paprika
2 tbsp. kosher salt
2 tbsp. black pepper
2 racks pork ribs, cleaned
DIRECTIONS:
In a medium mixing bowl, whisk together the brown sugar, old bay, paprika, salt, and pepper. Rub the ribs with the spice mixture, wrap completely with aluminum foil, and let rest at room temperature for 1 hour.
Preheat your oven to 275°F degrees and move the oven rack to the center position.
Place the still wrapped ribs onto a sheet pan and bake for roughly 3 hours or until tender.
Increase the oven temperature to 450°F degrees, unwrap the ribs and continue to bake for another 10-15 minutes or until crisp and starting to blacken.
Allow the ribs 5 minutes to rest at room temperature before serving.