Main Content Starts Here
Demo Kitchen Recipe: Corned Beef Reuben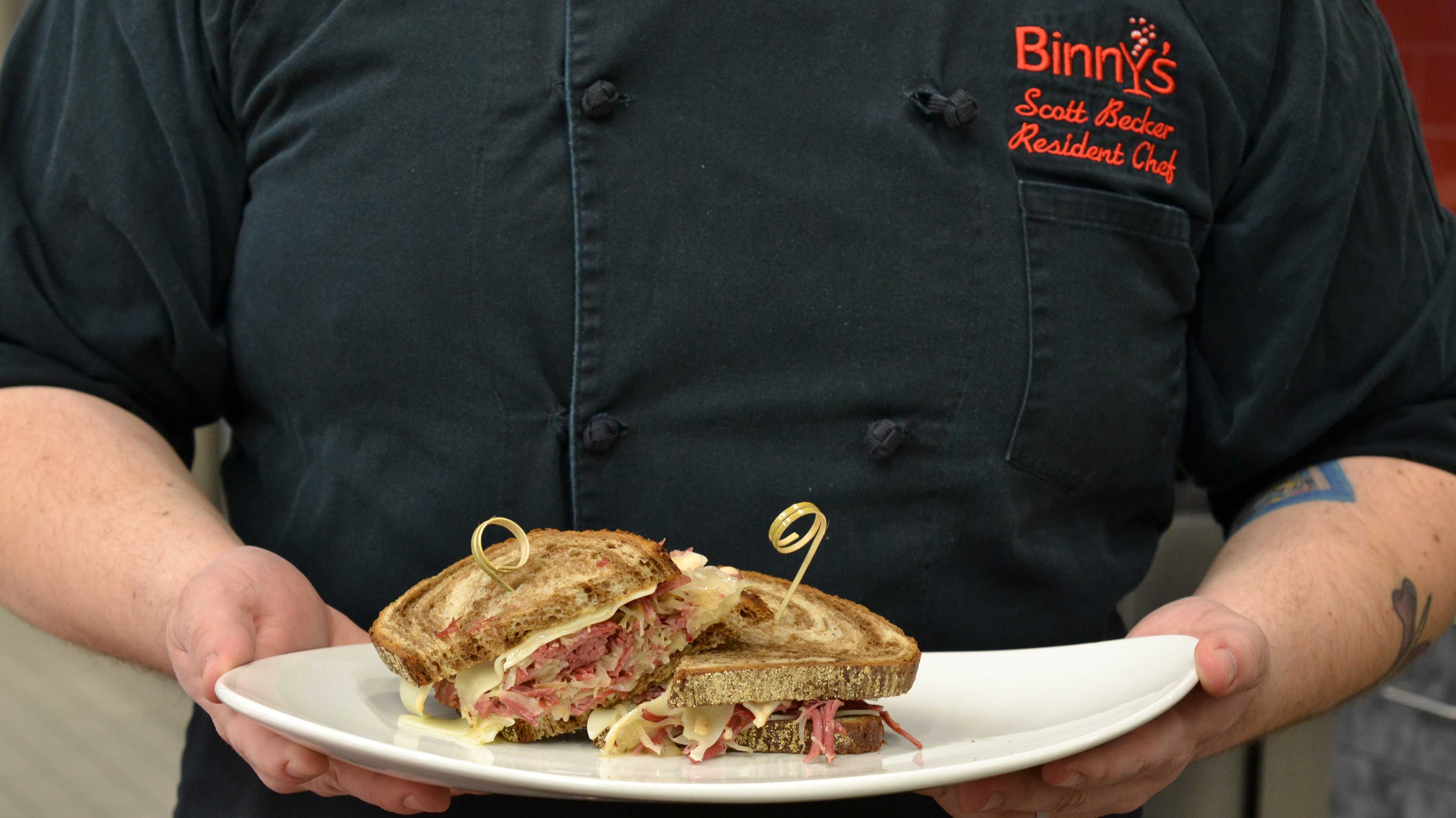 Its origins are lost in lore. Some argue that a hotelier deserves the credit for tossing all the ingredients together for a guest, while the guest's descendants argue that it was their forefather who came up with the recipe. What is NOT up for debate is that the Reuben is one of the greatest sandwiches ever conceived. The key to the recipe is allowing yourself to indulge - allow yourself the butter, and allow yourself as much dressing as you would like. After a night of St. Paddy's Day revelry, you deserve and need it!
Corned Beef Reuben
INGREDIENTS:
8 oz Corned Beef, shredded

3 oz Sauerkraut

1 Tbsp Butter

2 oz Thousand Island Dressing

2 slices Marble Rye Bread

4 slices Swiss Cheese

2 Tbsp Butter
DIRECTIONS:
In a medium saute pan over medium-high heat, saute the corned beef and sauerkraut in butter until hot and starting to brown.

Spread the thousand island on both pieces of bread then cover each piece with 2 slices of swiss. Sandwich the corned beef mix between the 2 pieces of bread.

In another medium pan over medium high heat, melt the remaining butter. Fry both sides of the sandwich until golden brown.