Main Content Starts Here
Demo Kitchen Recipe: Coffee Rubbed Rack of Lamb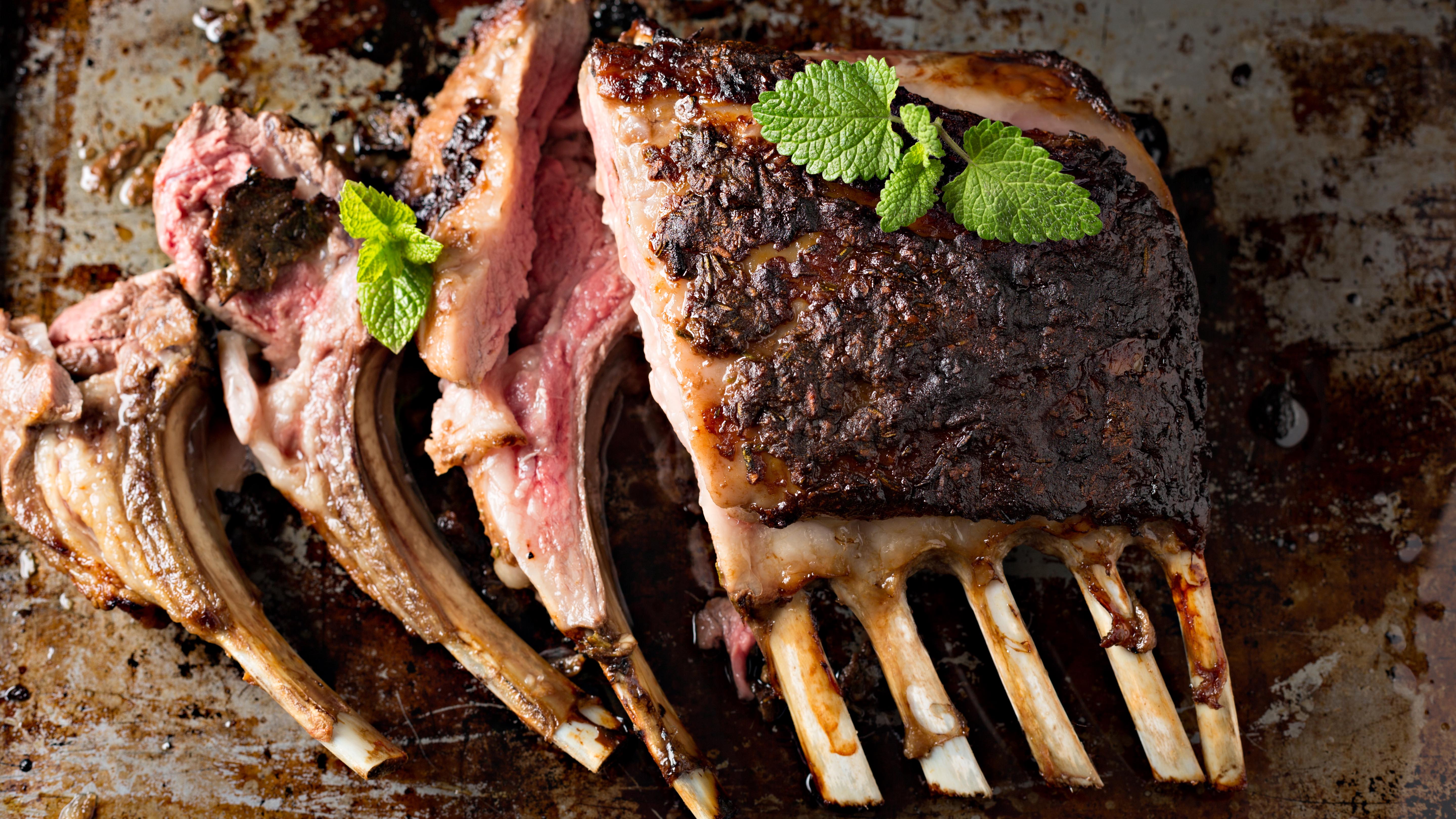 Savory, spicy, and luxuriantly rich, a rack of lamb rubbed with ground coffee and spices offers a firework of flavors that will satisfy and delight anyone! And it's easy to prepare, dressing up any occasion you decide to serve it. Just bear in mind that the rest time after rubbing and the sear itself are essential for success. Rubbing the rack of lamb 30-40 minutes prior to searing ensures: (1) that the surface of the meat is moisture free for a quicker and more flavorful sear, and that (2) that moisture drawn out by the salt in the rub is reabsorbed into the meat, enhancing the lamb's overall flavors. What's more, that sear intensifies the savory flavors of the rub that makes this dish so memorable. We suggest serving the lamb over something starchy, such as polenta or spaetzle, and of course enjoying it with a Cabernet Sauvignon, a Bordeaux, a rich Cigar City Maduro Brown Ale or similar brown ale, or a classic Boulevardier cocktail. The recipe below serves four.
Coffee Rubbed Rack of Lamb
INGREDIENTS:
4 lb lamb rack, frenched

4 tbsp instant coffee

2 tbsp kosher salt

1 tbsp ground black pepper

2 tsp whole coriander seeds

1 tsp garlic powder

1 tsp onion powder

1/2 tsp paprika

1/4 tsp cumin

1/4 tsp nutmeg

soybean oil, as needed
DIRECTIONS:
Place the coffee and all dry spices into a blender and blend until spice rub is uniform.

Generously rub the lamb on all sides with spice mixture and let sit for 40 minutes at room temperature.

Preheat oven to 350°F.

In a large saute pan over medium-high heat, sear the lamb on all sides in enough soybean oil to coat the bottom of the pan.

Transfer the lamb to oven for 15-20 minutes or until the lamb's internal temperature is 130°F.

Let rest for 5-10 minutes. Slice into chops to serve.