Main Content Starts Here
Das Ist Bier! Reviving a Pair of Classic Lagers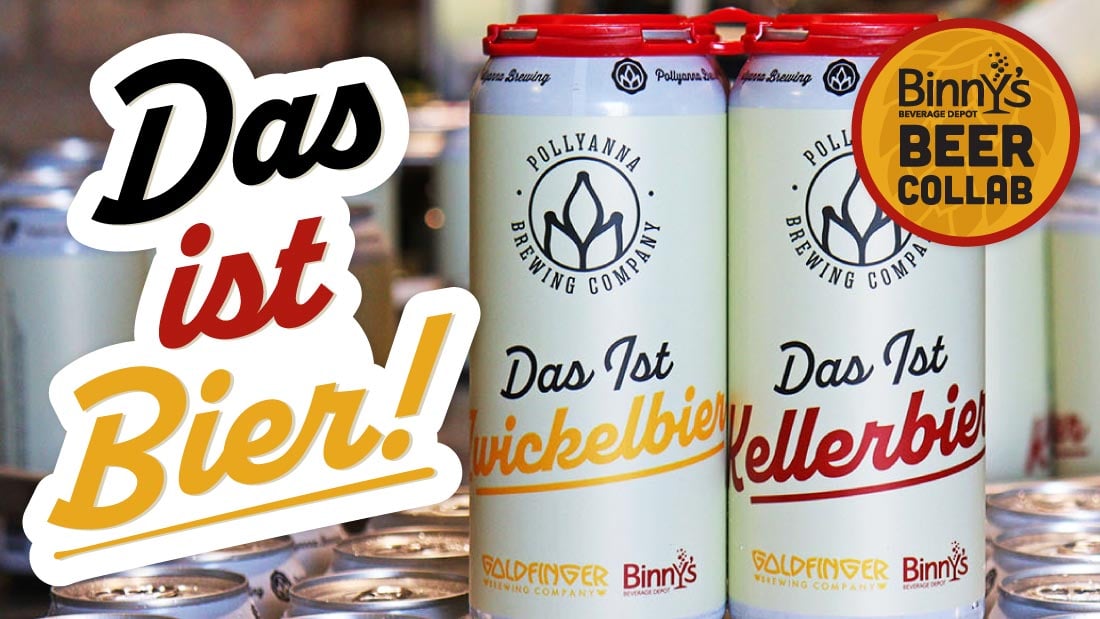 We love lagers. They seem to be having a moment right now, thanks in big part to small local brewers who are determined to prove how deliciously satisfying a well-crafted lager can be.
Over the years, many lagers had their character stripped away through filtration, pasteurization, and the inclusion of cost cutting adjuncts. Many people came to associate lager with lack of flavor, as a great deal of the mass-produced examples didn't bring much to the table.
When you pasteurize and filter a lager, you make it look prettier, but you sacrifice aroma, body, and flavor. Hazy beer is all the rage these days, so what better time to celebrate classic unfiltered lagers like zwickelbier and kellerbier. Unfortunately, they aren't that easy to find - so we turned to our friends at Pollyanna and Goldfinger and asked if they'd be up for collaborating on a zwickel or kellerbier. Not only did they agree, they said, why not brew both!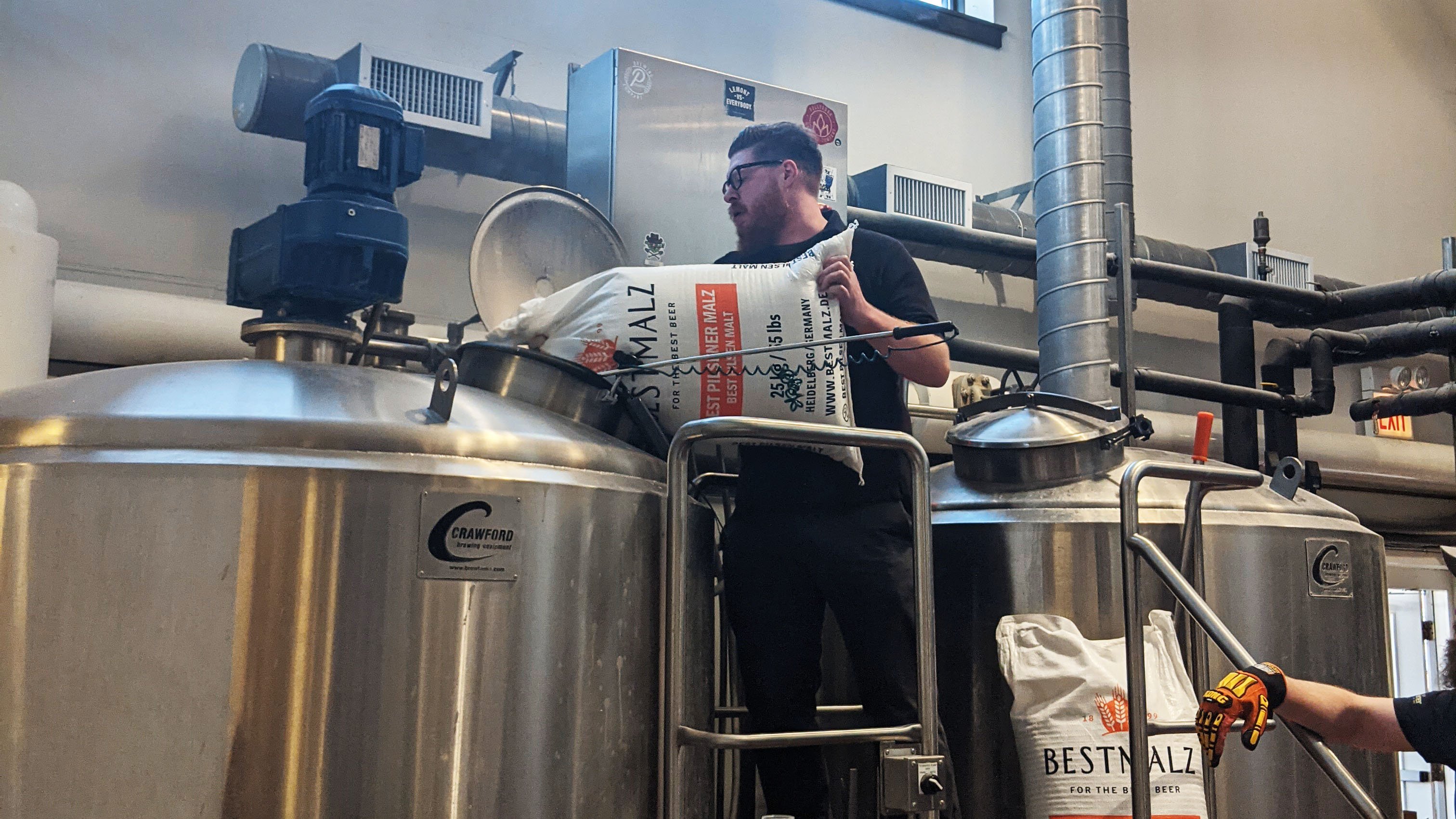 A zwickel is the tap that brewers use to sample beer straight from the fermenter. As such, a zwickelbier is lager left unfiltered, capturing the fresh and hazy beauty of a brew straight from the tank. Many zwickels drink like a hazy pilsner, but this one was designed with a bit more malt character in mind. A blend of German pilsner, Munich, and chit malts are balanced by Polish Zula hops, German Hallertau Mittlefruh, and U.S. grown Magnum. Tom Beckmann is the owner and brewer at Goldfinger and he enjoys introducing people to unique Polish hop varieties that are too often overlooked. Zula hops offer some uniquely fruit characteristics and add a touch of modern flair to this classic lager style.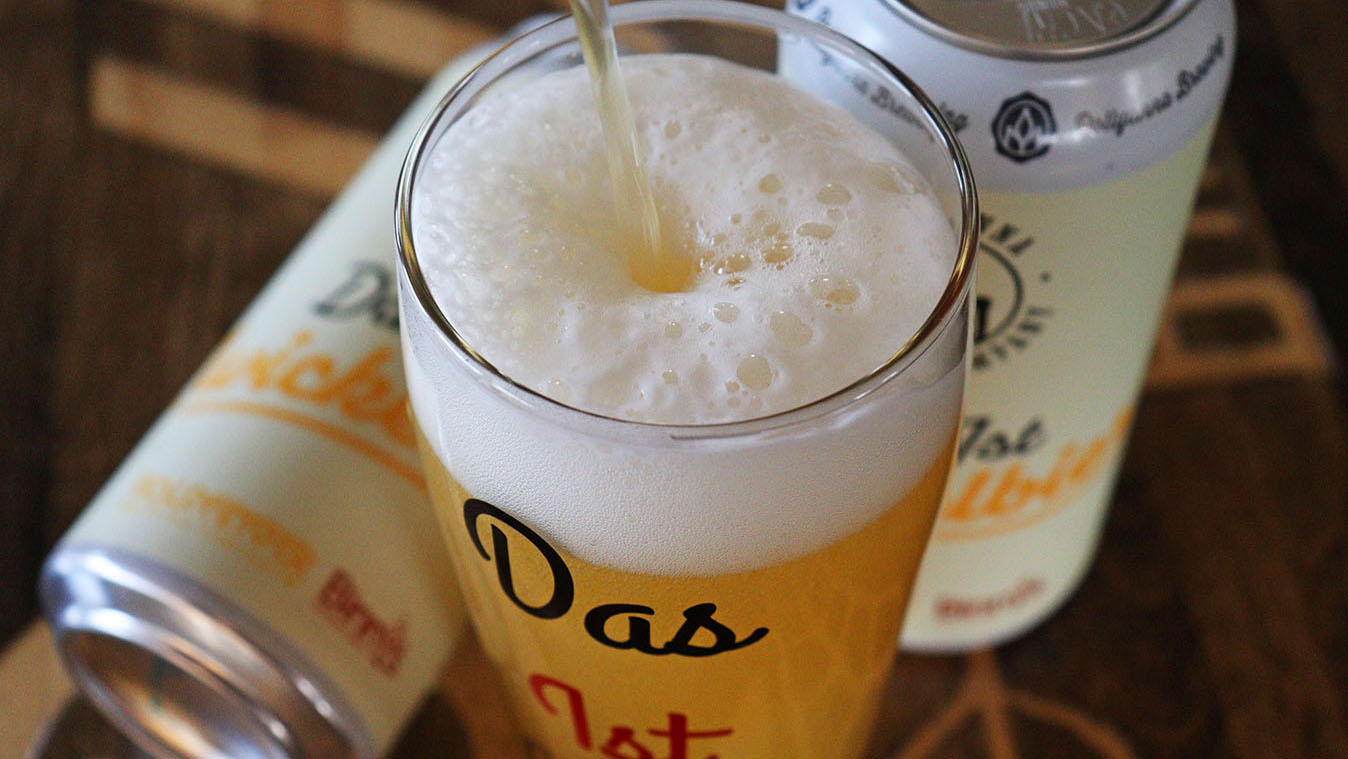 Kellerbier or "cellar beer" is a Bavarian favorite that's primarily brewed in the Franconian region of Germany. Like zwickelbier, it's left unfiltered and unpasteurized, delivering a more rustic amber colored lager. Fans of marzen style oktoberfestbier and Vienna style lagers will find some similar flavors and aromas here, but with a drier finish. Pollyanna's head brewer Brian Pawola knows a thing or two about both styles. Pollyanna's Fruhauf Oktoberfest was awarded a bronze medal at the Great American Beer Festival in 2016. In 2021, their Roselle Red took home gold in the Vienna style lager category.
The malt bill behind this keller is a combination of German Vienna, Pilsner, Spelt, Chit, Caramel Munich, and U.S. Midnight Wheat. The addition of spelt is a nod to the country brewers of old, and it imparts a pleasant nuttiness amidst this complex and caramelized malt profile. Hallertau Blanc is a unique standout in this hop profile of this kellerbier. First released in 2012, it was bread at the Hop Research in Hüll Germany and is named for its uniquely fruity aromas which bring to mind Sauvignon Blanc wine.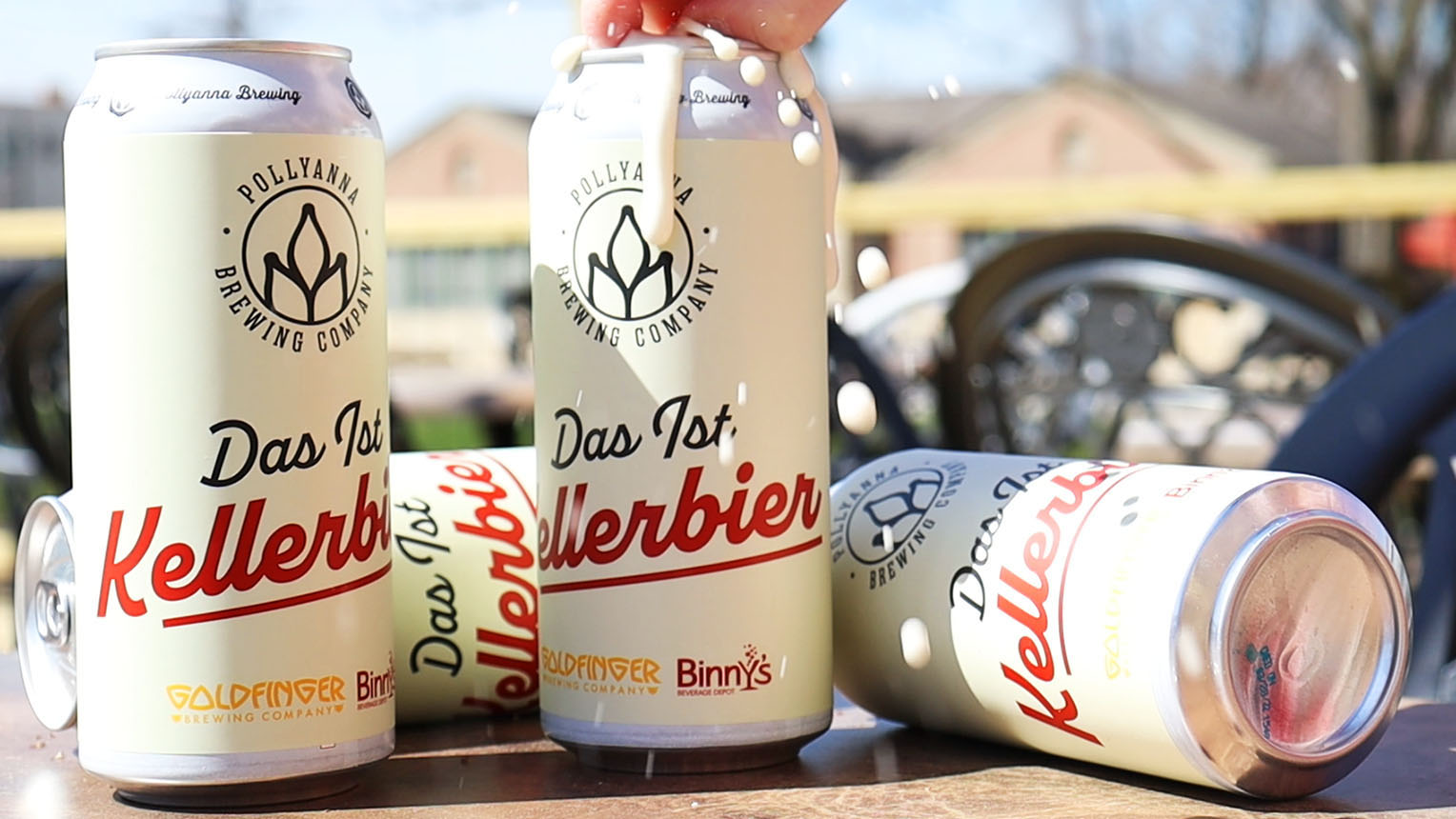 Both of these lagers are a must try with food, and pair especially well with German cuisine. We suggest you give the zwickel a try alongside pretzels with obatzda, knockwurst, and grilled chicken. Pair the kellerbier with heartier favorites like sauerbraten, stuffed pork roast, and rouladen.
Lagers come a wide variety of colors, strengths, and flavors. We hope you enjoy this pair of rustic classics as much as we do. We also hope they inspire you to try other lagers. A big thank you to everyone at Pollyanna and Goldfinger. Lagers will always be flowing at their taprooms, and their cans proudly displayed on the shelves of your local Binny's.