Main Content Starts Here
Binny's Home Bartender: Waterloo Sunset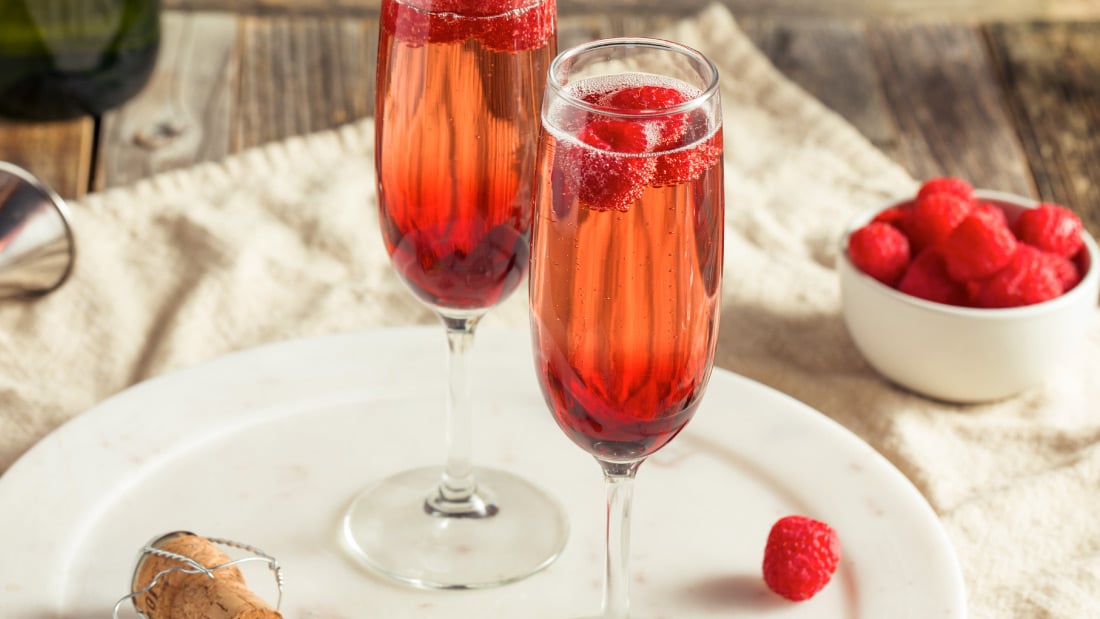 "As long as I gaze on Waterloo sunset, I am in paradise."
- Ray Davies of The Kinks
In 1967 The Kinks released the psychedelic pop masterpiece Waterloo Sunset. It is a beautiful song they somehow managed to make both lilting and melancholy at the same time. It is a true classic.
Forty years later London based mixologist, Dan Warner, came up with the Waterloo Sunset cocktail, a modern classic in its own right. This fruity, floral, and fizzy delight is the intersection of a French 75, a Kir Royale and an elderflower spritz. It is, seemingly, tailormade for Mother's Day. So, if you usually bring your mom flowers, why not mix up this liquid bouquet instead. If you are smart, you will bring the flowers too. She will be in paradise.
Waterloo Sunset
INGREDIENTS:
SIMPLE STEPS:
Stir Gin and Elderflower Liqueur with ice, strain into a chilled flute.
Top with Champagne then gently add Raspberry Liqueur (it will sink) to create a layered effect.
Garnish with a fresh raspberry.