Main Content Starts Here
Confessions of a Mixologist: Tuxedo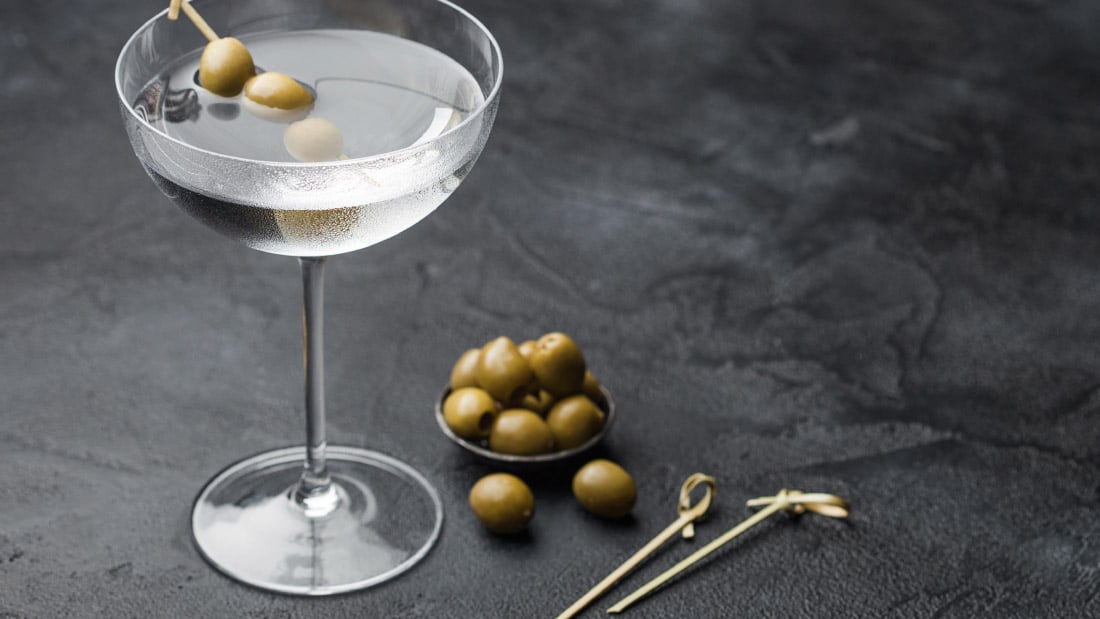 The Tuxedo cocktail is a highfalutin riff on the Martini with Fino Sherry in place of the Vermouth. It dates to the end of the 19th century when it was first mixed up at the Waldorf-Astoria bar. According to The Old Waldorf-Astoria Bar Book it was named "after a settlement on the Erie R.R. where many customers of the Bar had country places." That "settlement" down the tracks was Tuxedo Park, a forward-looking planned community for the upper crust that included a golf course and tennis courts among other amenities. Although the actual garment predates Tuxedo Park it seems the name came later and was indeed a reference to Tuxedo Park.
The cocktail itself is potent, crisp, and tangy from the Sherry and makes for a fun Martini alternative whether at a black-tie event or a backyard BBQ. If this is your kind of drink, or you love Sherry, check out the Savory Cocktails episode of "Barrel to Bottle: The Binny's Podcast" for several more drinks involving Sherry.
Historically there is no prescribed garnish, but an orange twist makes sense and given the Sherry there is no reason not to throw in an olive if you are so inclined. Maybe one stuffed with an almond.
Tuxedo
INGREDIENTS:
SIMPLE STEPS:
Stir Gin, Sherry, and bitters with ice in a mixing glass until well chilled.
Strain into a chilled Martini glass.
Garnish with olive or twist.