Main Content Starts Here
Confessions of a Mixologist: Tree of a Perfect Pear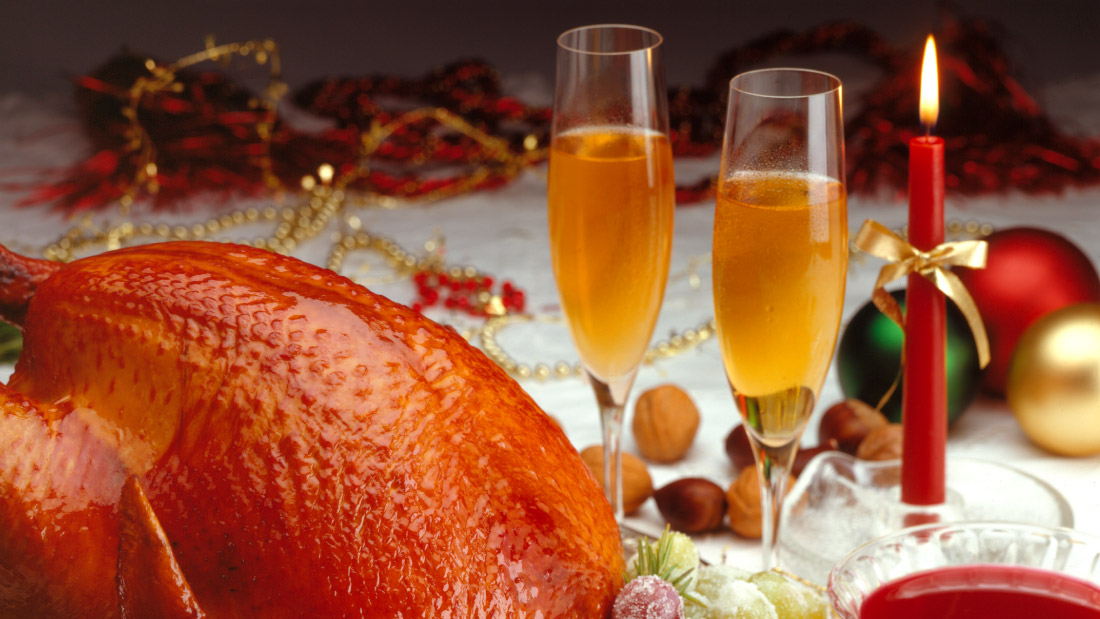 The Kir Royale1, or perhaps the Kir Imperial2 in the States, is the undisputed crimson king of simple liqueur and sparkling wine cocktails. These two-ingredient3 delights are hard to beat for ease of preparation and crowd-pleasing deliciousness. It is for these very reasons that great discipline is required if one wants to avoid overindulging, but they aren't the only game in town. There are as many riffs on sparkling wine cocktails as there are flavors of liqueur and more.
So, when this mixologist first tasted the unequivocally fabulous St. George Spiced Pear Liqueur many years ago, we confess we were completely smitten. Not only was it fantastically balanced between crisp fresh pear, warming baking spices, and buttery mouthfeel all by its lonesome, but we couldn't think of a spirit with which it wouldn't mix well. Visions of cocktails began to dance in our head. The first move was to pour a highball4 with ginger beer, lime and a little brandy for support and it was magnificent, easily slipping into the fall cocktail rotation. We proceeded to mix it with Gin, Whiskey, Eua-de-Vie... It never failed to impress.
Logically we would have to land on a sparkling wine cocktail eventually and what a lovely cocktail it is. Serve this anytime throughout the holiday season when you need a simply constructed but sophisticated cocktail to wow your guests. It is a great aperitif for kicking off Thanksgiving, a welcome eye opener at brunch and will pair perfectly with a bowl of the Demo Kitchen's Austrian pumpkin soup.
Cheers!
Tree of a Perfect Pear
INGREDIENTS:
1/4 oz. Cointreau
1/4 oz. lemon juice, freshly squeezed
Garnish: fresh pear slice or a lemon twist
SIMPLE STEPS:
Add Pear Liqueur, Cointreau and lemon juice to a chilled flute or white wine glass.
Top with very well chilled Prosecco.
Garnish with a slice of fresh pear or a lemon twist.

Footnotes
1/2 oz. Crème de Cassis topped with 3oz. Brut Champagne.
1/2 oz. Chambord topped with 3oz. Brut Champagne. Chambord is the classic choice for raspberry liqueur in this cocktail but we also encourage you to try St. George Raspberry Liqueur. Why? It's amazing, that's why.
Okay, we cheated. While Tree of a Perfect Pear can be made with just two ingredients, sparkling wine and pear liqueur, we embellished this version for a little more complexity making the alcohol components three of a perfect pair.
Highly recommended. Still in the rotation all these years later.