Main Content Starts Here
Confessions of a Mixologist: The Mother's Day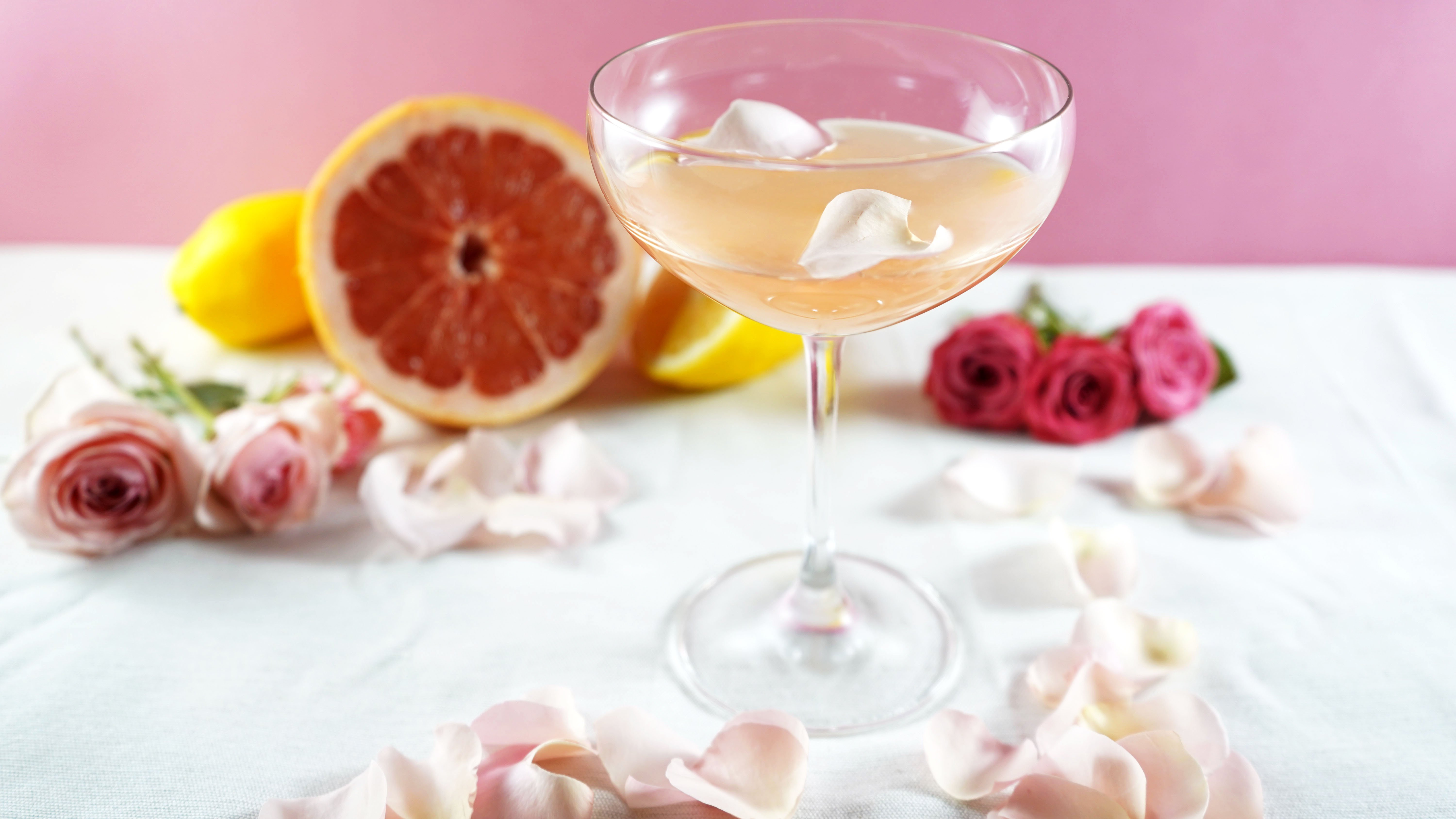 Signature cocktails aren't a new concept. Bars and restaurants have been creating special drinks to help them stand out from the competition for ages. Harry's Bar in Venice invented the Bellini, Raffles Hotel has the Singapore Sling, and New York's Waldorf-Astoria has the aptly named Waldorf. There are drinks named for Chicago and drinks to represent every borough in New York city. There are drinks named for famous people like Charlie Chaplin, Rob Roy, Mary Pickford and there is even the Tucci Negroni. Not to mention an endless parade of cocktails created or co-opted for weddings, birthday parties and company holiday parties - the list goes on and on.
But who deserves a signature cocktail more than Mothers? Mothers nurture, teach, advise, encourage, love unconditionally and generally shape us into the fine adults we are today, all while juggling careers and life's other considerable complexities. It is really quite a remarkable feat. A feat that requires nuance, strength, intelligence and fortitude beyond the imaginings of those who do not play that role. The mothers in our lives deserve daily love and respect, even so, we have set aside a special day to ensure that moms everywhere know they are appreciated, and that day should be marked with a truly special libation.
So, the answer is - no one. No one deserves a signature cocktail to honor them more than mothers and while there are countless recipes that are recommended to serve on Mother's Day every year, there does not appear to be one agreed upon signature drink. We are about to change that, and we intend to be so bold as to call it THE Mother's Day cocktail, an on the nose name that doesn't seem to be in use as of yet.
It could be argued that Mother's Day, as a name, pigeon holes the drink and relegates it to the once a year category, but there are plenty of cocktails with strong holiday associations that are consumed year round. To break free of these self-imposed shackles the drink simply must be delicious; a cocktail of nuance, strength, intelligence, fortitude and plenty of love. A cocktail to be appreciated year round, not just on Mother's Day.
We started with the incredibly aromatic and nuanced Nolet's Gin. When we first tasted this, we thought it so pretty, floral, layered and the juniper addition so judicious that we entertained the thought of just drinking it on the rocks with a twist. It almost seemed a pity to use it in a cocktail, but this is the right cocktail for it. Next, we layer in the complex and pleasingly bittersweet Lillet Rosé, orange scented Cointreau and fresh grapefruit juice. A splash of lemon juice sharpens and focuses the palate while rose water supports the lifted floral notes in the gin and Lillet. It is deftly balanced, subtle and beautiful. A single organic food-grade rose petal floating on top completes the scene. The Mother's Day cocktail is special just like your mom. So special that this Mother's Day may be the first day this drink will be coddled, nursed and cherished by mothers but after this initial bonding experience, it will become a beloved and treasured part of Mother's Day and any day that calls for a fabulous cocktail.
Here's to the powerful women and mothers in our lives. Cheers!

The Mother's Day
INGREDIENTS:
SIMPLE STEPS:
Add the first six ingredients to a shaker with ice. Shake until well chilled.
Strain into a chilled cocktail coupe.
Float a pink rose petal on top to garnish.