Main Content Starts Here
Confessions of a Mixologist: Spicy Fever Tree Paloma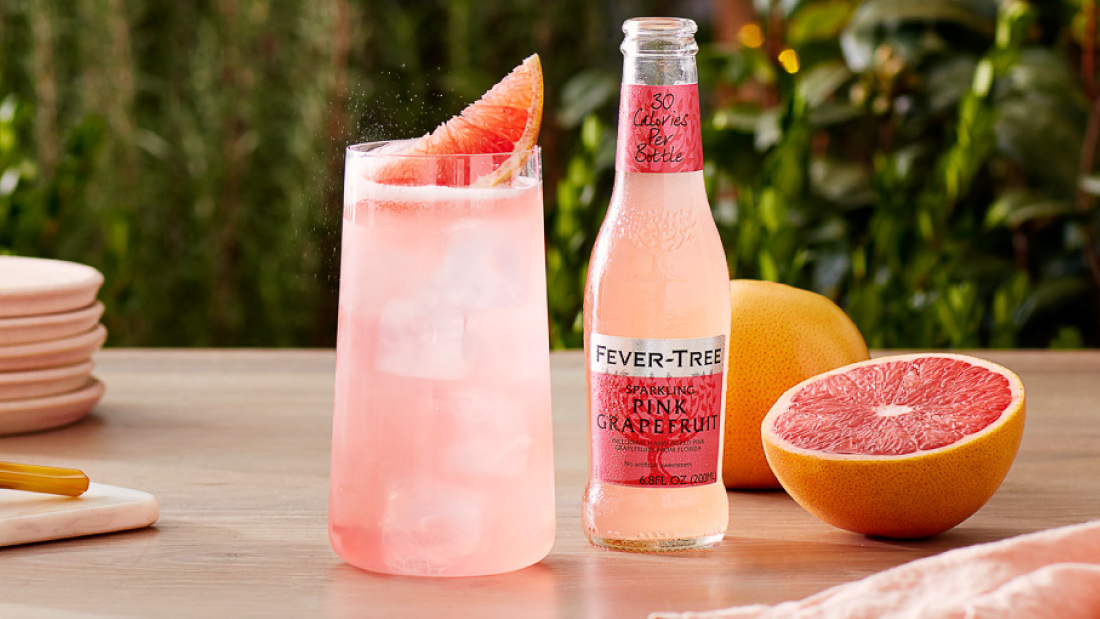 The Paloma cocktail is the cool, refreshing, grapefruity cousin of the Margarita. Both are Tequila and citrus centric, but the Paloma is a tall drink in which the mixer shares center stage with the liquor. All too often this incredibly fresh and quenching highball doesn't live up to its billing as a Mexican classic due to the unfortunate combination of less-than-stellar Tequila and insipid grapefruit soda. The secret to any simple cocktail is excellent ingredients so we use a good Blanco Tequila (or Mezcal if you prefer a little rustic smokiness) and Fever Tree Pink Grapefruit Soda. The natural grapefruit flavor in Fever Tree really pops when it meets the salted rim and the spicy chile notes of serrano peppers. This is a must try cocktail for Cinco de Mayo and beyond.
Spicy Fever Tree Paloma
INGREDIENTS:
2 oz. Blanco Tequila
1/2 oz. Agave nectar

1/2 oz. Fresh lime juice

3 slices serrano pepper, 1/4"

Grapefruit or lime slice for garnish
SIMPLE STEPS:
Rim a Collins glass with lime and salt.
Muddle serrano and agave nectar in glass, fill with ice. Add lime juice, tequila, stir. Top with Fever Tree Pink Grapefruit. Garnish.