Main Content Starts Here
Confessions of a Mixologist: Singapore Sling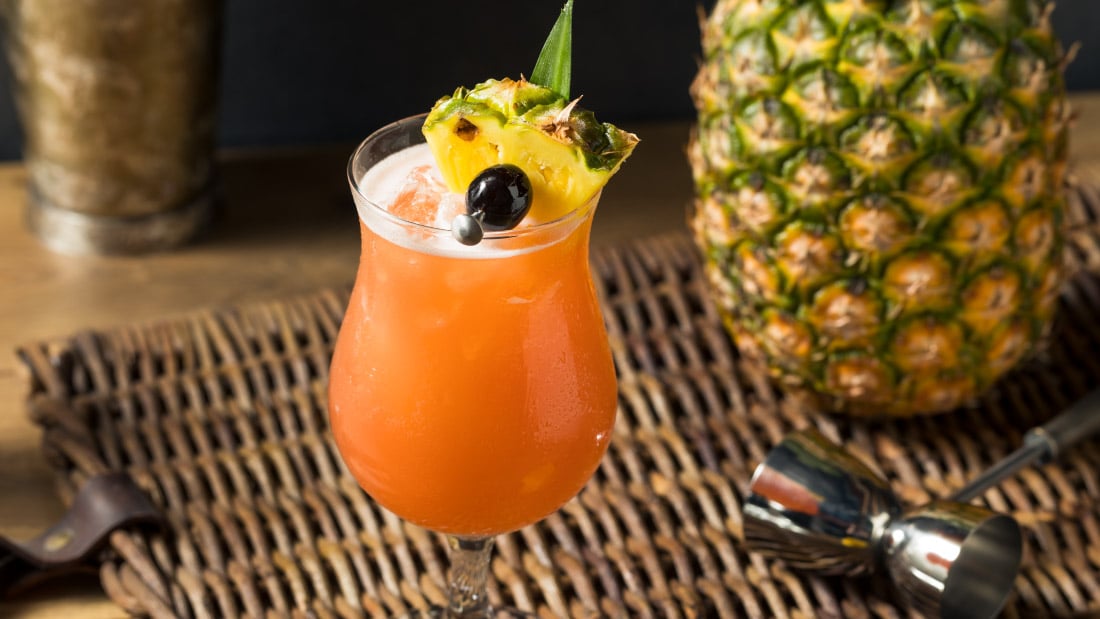 (skip to recipe)

This Mixologist must confess to enjoying a good Gin Sling every now and then. In fact, in the wake of Roger's herbal tour de force of a Pimm's Cup riff, featured on "Barrel to Bottle: The Binny's Podcast" Savory Cocktails, we were enjoying our own riff on that classic Gin Sling. In addition to the usual suspects, we added diced peach and a bit of savory cherry shrub, among other things. Wow! What a drink that turned out to be. A great and serendipitous riff.
All of that is simply to say, mixology is all about riffing. Someone must create the original but then it is off to the races. It's often said that the best (fill in the blank with your favorite pop music genre) is just three chords and the truth and that is equally true of many cocktails. There are only so many chords, G, C, D, let's say and only so many flavors; sweet, sour, bitter, salty, savory. How many delightful ways are there to combine Rum, lime, and sugar? You just move the parts and proportions around, add the truth and it's a whole new song or a really great, if not 100% faithful, cover version.
Well, admittedly, it's unusual to muse over such a joyous drink as the Pimm's Cup but that cherry addition got us thinking about what is, perhaps, the ultimate Gin Sling, the Singapore Sling. A riff on the classic Gin Sling itself, and because it appears that the genuine original recipe is lost to the mists of time, the ultimate cocktail for riffing.
So, what anchors the Singapore Sling? A list of generally agreed upon ingredients? Even that is up for debate. A vague concept, a template, even a feeling evocative of sultry Singapore nights, exotic lands, and thrilling new experiences? Three chords and the truth? Okay in this case it's not just three chords - it's more King Crimson than The Clash what with all those ingredients.
And don't even start on the time signatures! Is syncopated shaking a thing? As far as we know Nick Charles had no preferred rhythm for shaking a Singapore Sling (we all know a Martini is shaken to waltz time, a Manhattan to fox trot and a Bronx to a two-step) but we are definitely going with King Crimson on this one.
What we do know is Ngiam Tong Boon first mixed this up at the Long Bar in the Raffles Hotel, Singapore in the early twentieth century. As mentioned, even at Long Bar these days it's a riff, like everywhere else, since no one knows for sure what his original recipe was. That being the case we made a few of these seeking the correct balance and intensity, eventually landing on this recipe. Try our version, it's delicious and assertive but balanced. Then start searching for your own perfect balance. Maybe try it in a D minor, the saddest of all keys, really.
Singapore Sling
INGREDIENTS:
SIMPLE STEPS:
Combine all the ingredients except the soda in a cocktail shaker with ice.
Shake and strain into an ice-filled Collins glass, top with soda.
Garnish with a cherry and a slice of pineapple.