Main Content Starts Here
Binny's Home Bartender: Shanky's Fever Dream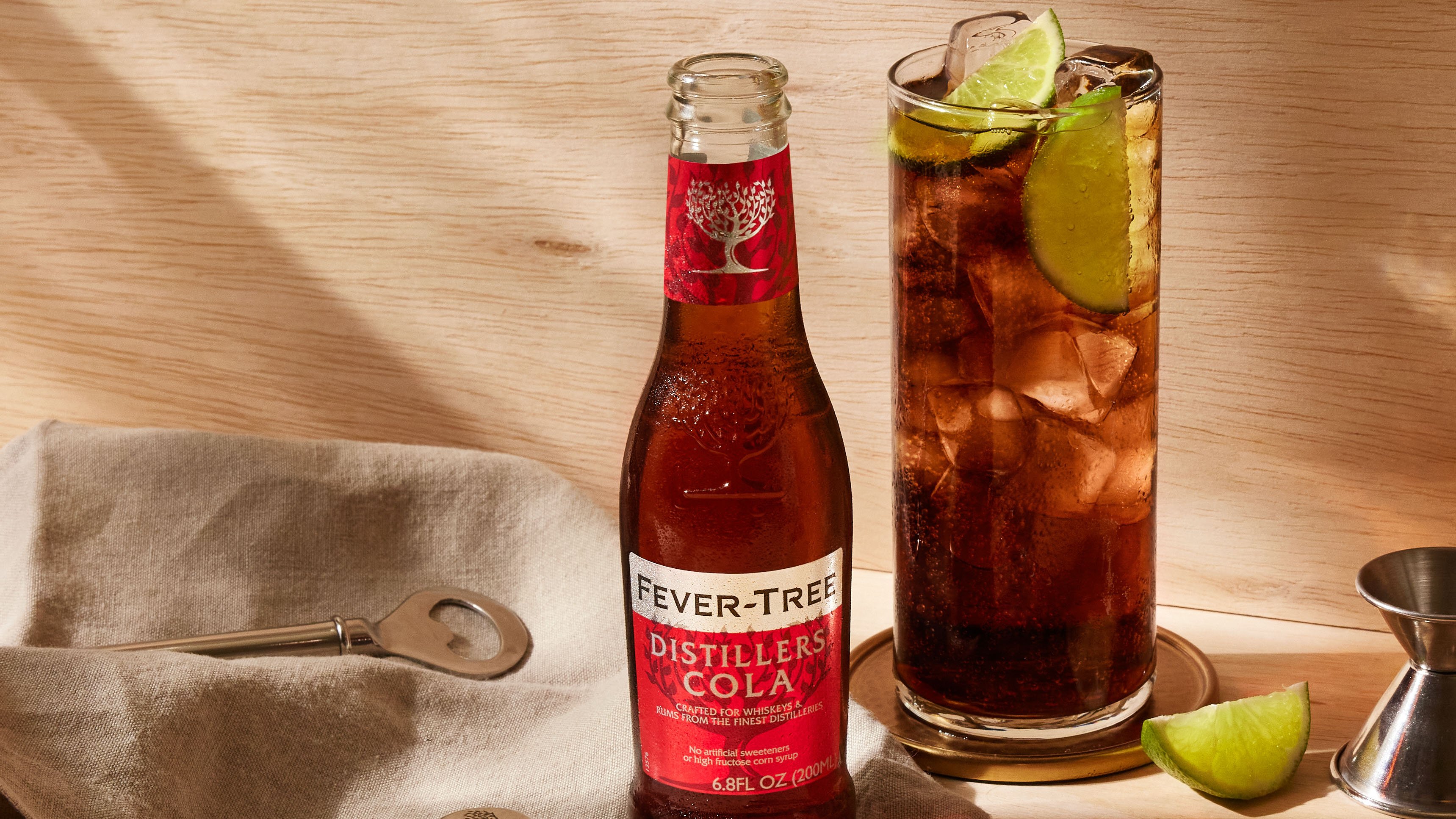 Barrel to Bottle: The Binny's Podcast listeners have likely noticed a singular obsession that seems to be shared by the whole gang. What could possibly unite this quarrelsome crew? The Fever Tree line of thoughtfully crafted mixers seems to have done it. Everyone agrees that these tasty tonics and sodas are truly exceptional partners for your liquor of choice.
The broad selection of nuanced tonics alone surely provides something for everyone but add spicy ginger beer, zesty grapefruit soda etc., etc., and it becomes clear that Fever Tree is making mixers that are far from ordinary.
This mixologist must confess to whole hearted agreement, so when Fever Tree Distillers Cola appeared we were anxious to give it a try. We were duly impressed. As one might expect, this is a seriously adult approach to cola as a mixer. It is delightfully complex yet subtly understated with a decidedly drier cola profile meant to blend with and complement your spirit of choice without dominating it.
We have put it to the test with a number of whiskies and rums to great effect but this week we are teaming Fever Tree Cola with Shanky's Irish Liqueur for a tasty cocktail perfect for celebrating St. Patrick's Day or any day.
Shanky's Whip, an Irish Whiskey based sweet, creamy, vanilla and caramel flavored liqueur, blends beautifully with Fever Tree Cola to create an adult vanilla cola with a kick. A slice of lime enlivens the mixture like a green carnation on the lapel of a tuxedo. This cocktail is classy, delicious and fun all at once making it a perfect St. Patrick's Day tipple.
Sláinte!
INGREDIENTS:
SIMPLE STEPS:
Add Shanky's Whip to an ice filled highball glass.
Top with Fever Tree Cola and garnish with a lime wedge.