Main Content Starts Here
Binny's Home Bartender: Sangria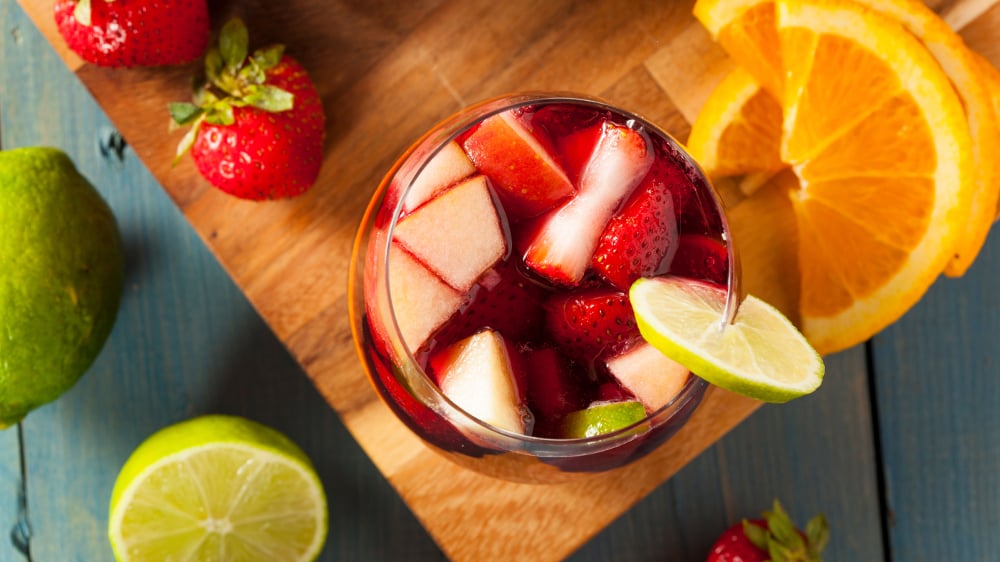 Nothing says summer like a big pitcher of sangria. The best part of mixing up sangria is that you can make it completely your own. Kiwi? Sure! Honey? Go for it! Brandy? The more the merrier. We like to mix ours with a splash of pineapple juice and Cognac. As for the wine, we like to use Underwood - in cans - because it adds a nice light, fruitiness to the mix, not to mention is super convenient. Check out the recipe below and let us know what you think!
Sangria
INGREDIENTS:
SIMPLE STEPS:
Slice fruit and place in a large pitcher. Pour in wine, juice and Cognac. Chill at least an hour to let the fruit "marinate." Serve over ice with a splash of club soda and a fruit garnish. Don't forget the cute cocktail umbrella!
Throwback Recipe: Check out Barb's Sangria Recipe. It's a bit complex, but extremely satisfying.