Main Content Starts Here
Binny's Home Bartender: San Sebastián Smash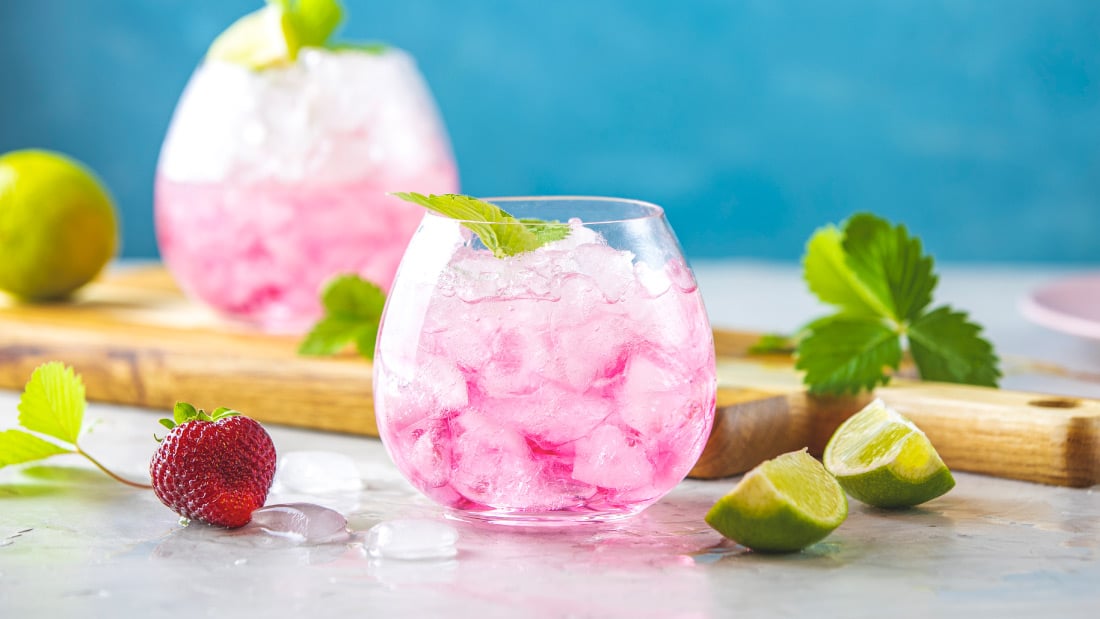 Is it a smash? A sangria? A sparkling wine cocktail? All three? Who cares? It is, undeniably, a deliciously refreshing springtime trip to Spain's beautiful north coast in one, not so little, glass.
If you haven't been formally introduced to the "off the beaten path" delight known as Txakoli or Txakolina, allow us to do so. Txakolina is a lightly fizzy, dry and strikingly crisp wine specialty of Spain's Basque region. It can be red, white or pink, both fruity and savory, but its bone-dry acidic cut and carbonic spritz will slice through any food and make it unbelievably refreshing on a warm afternoon.
Add fruity, seasonal strawberries, herbal basil, Spain's sweet, vanilla and citrus scented Licor 43, and the aromatic kick of gin and you wind up with a beautifully balanced cocktail to enjoy while basking in the gentle May sun. Fair warning, this Binny's original demands savory, salty snacks. Pintxos, anyone?
San Sebastián Smash
INGREDIENTS:
1 large strawberry, hulled. Plus 1 sliced for garnish

3 basil leaves

1/2 oz lime juice, freshly squeezed

1 oz Spanish Gin
3/4 oz Licor 43
3 oz Txakolina Rosé, chilled

Lime wheels
SIMPLE STEPS:
Muddle strawberry in a cocktail shaker. Add basil, lime juice, Gin and Licor 43. Shake with ice until well chilled.
Pour all contents, including ice, into a balloon glass. Top with Txakolina.
Garnish with a lime wheels and strawberry slices.