Main Content Starts Here
Confessions of a Mixologist: Rudolph's Cranberry Cocktail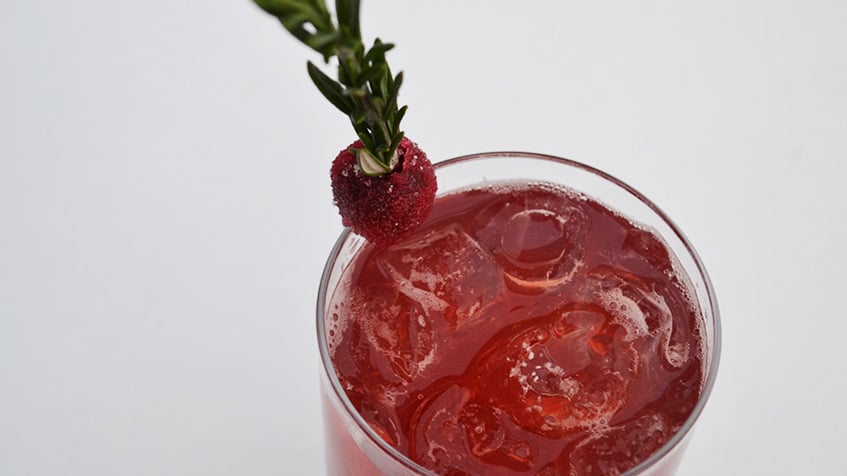 WGN Radio asked us to create a holiday cocktail to share with their listeners. We had a lot of fun putting together a mix of flavors we thought fully embodied the holiday spirit. We went with bourbon as the base and added in ingredients you may have available on your bar cart for an easy, but delightfully tasteful cocktail that even Rudolph would be proud to have his name on.
Rudolph's Cranberry Cocktail
INGREDIENTS:
SIMPLE STEPS:
Mix, shake and strain into a high ball. Finish with garnishes..