Main Content Starts Here
Confessions of a Mixologist: Pumpkin Spice Vanilla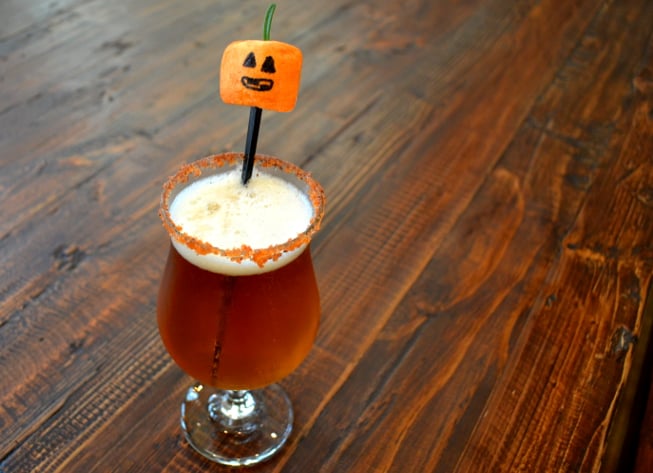 This simple fall cocktail is super convenient for last minute Halloween party planning treats or something to sip on while putting up your Halloween decorations. Grab a Binny's Pick Six, fill it with your favorite pumpkin beers and mix up this cocktail a few different ways.
Pumpkin Spice Vanilla
INGREDIENTS:
SIMPLE STEPS:
Rim glass with maple syrup-brown sugar. Mix chilled pumpkin beer and vanilla vodka in a stemmed beer glass. Garnish with a pumpkin marshmallow. To create a pumpkin marshmallow garnish, we used orange bitters to dye the marshmallow and edible ink pens to draw the face.