Main Content Starts Here
October 1, 2018
Confessions of a Mixologist: Pinot Punch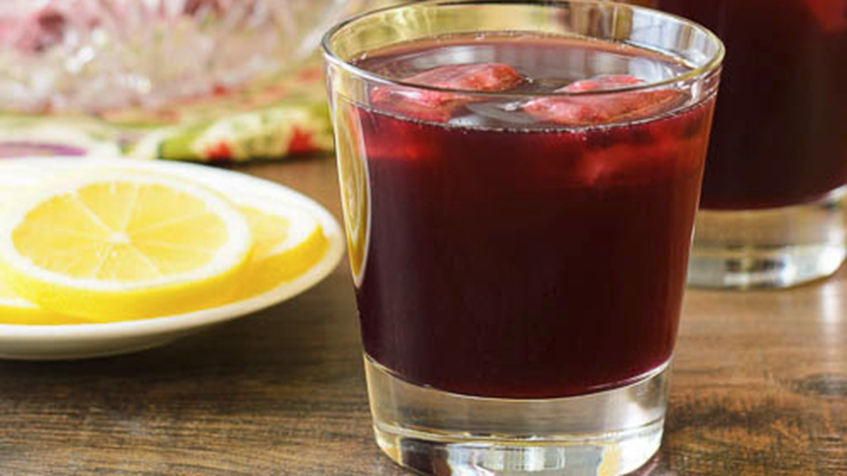 Greet your guests with something different this holiday season. This fizzy cocktail is festively enjoyable with a variety of flavors that mix perfectly with Pinot Noir. Additionally, try freezing pomegranate seeds in ice cubes to add a bit of flare to your Pinot Punch.
Cocktail recipe and photo courtesy of Magnolia Days.
Ingredients:
2 oz Pinot Noir
½ oz Pomegranate Juice
Splash of Sparkling Wine
1 oz frozen apple juice concentrate, thawed
1 oz frozen lemonade concentrate, thawed
Cranberries and lemons for garnish
Simple Steps:
Combine all ingredients except sparkling wine in a shaker with ice and shake vigorously. Strain into a glass. Top with sparkling wine and garnish with lemon and cranberries.
Let us know what you think either in the comments below or via Twitter! Check out some of our other favorite cocktails on our blog and our Pinterest.