Main Content Starts Here
Binny's Home Bartender: Peppermint Grasshopper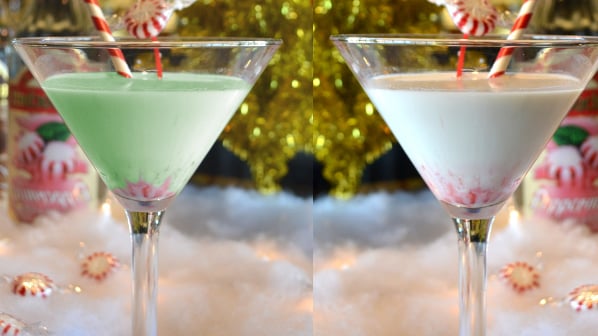 If you're ready to mix and mingle and jingle... your cocktail... get ready for the Peppermint Grasshopper! It's making a comeback, kids. The Grasshopper your grandparents used to drink.
Why isn't ours green? We wanted to try something different with this vintage cocktail, so we used peppermint schnapps instead of Crème de Menthe. It doesn't have that green glow, but it still tastes just as fresh and minty.
Peppermint Grasshopper
INGREDIENTS:
SIMPLE STEPS:
Stir ingredients in an iced cocktail shaker and strain into a cocktail glass. Garnish with crushed peppermint.