Main Content Starts Here
Binny's Home Bartender: NutElla Fitzgerald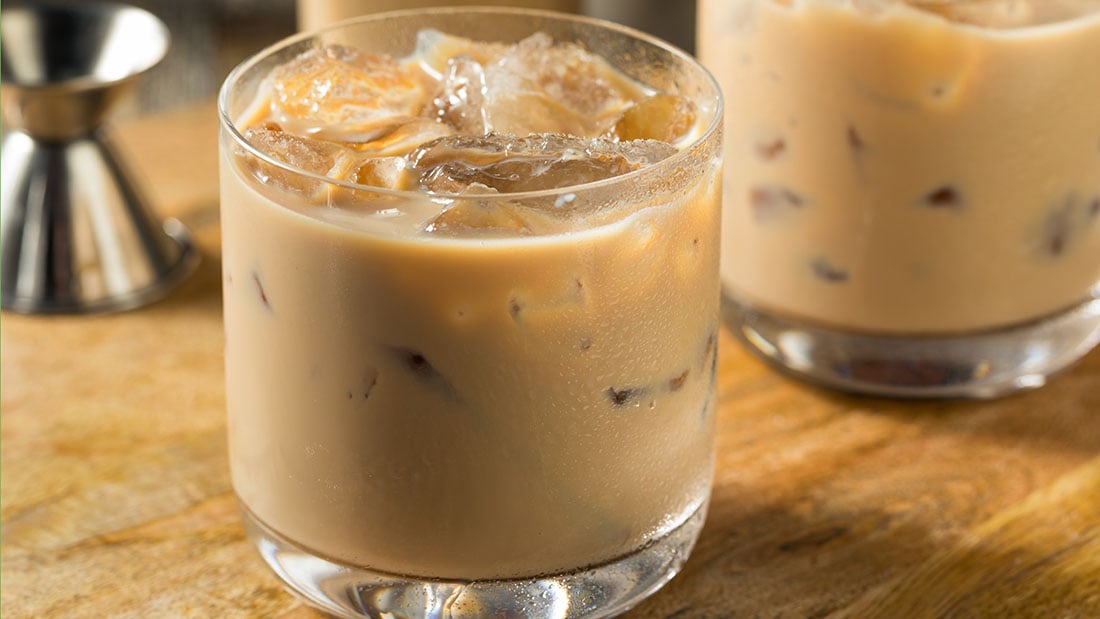 The "First Lady of Song", an incomparable improviser with perfect pitch, a master of innovative phrasing with a natural and impeccable sense of timing, civil rights activist, the greatest jazz vocalist of all time1; Ella Fitzgerald could be called many things, but one thing she surely wasn't, was a nut.
In fact, one of the 20th century's greatest voices was shy and reserved off stage, suffering from a severe lack of confidence and an abundance of self-doubt. Nevertheless, she knew she had a gift and when she took to the stage Ella's clear, confident, three octave range voice flowed from her like the purest river of song imaginable. Lighthearted pop, big band, bebop scat, brilliantly interpreting the Great American Songbook2 were all easily within her grasp, and she made everything swing.
Well, good thing we are here to add a little nuttiness to the legacy of an American genius. This mixologist must confess to finding it difficult to unravel our love for the arts from our love of a good drink. And why should we have to? When was the last time you were at a jazz club, or any music venue for that matter, without a drink in your hand? Can one read Baudelaire's Les Fleurs de mal or Jean Genet's Our Lady of the Flowers without drinking? These perennial literary blossoms leave you needing a drink, at the very least. So, when an opportunity to name a cocktail after a giant of the arts comes along, we take it. No matter how goofy or hackneyed it is.
So here it is, the NutElla Fitzgerald; as rich, smooth and delicious as Ella's own voice. A drink the lady herself would have been wise to avoid; bad for the blood sugar (Ella was diabetic) but irresistible, nevertheless. NutElla Fitzgerald takes its cue from the Demo Kitchen's recipe for Coffee, Chocolate and Hazelnut Nougat and stays firmly in the pocket of that deep groove. While there is no chocolate in this drink, per se, the decadent combo of Bourbon Cream Liqueur (Clark and Sheffield is a great choice), hazelnut flavored Frangelico and Kahlúa's coffee richness lead to a strong gianduja-like impression that will have your sweet tooth singing a joyful tune. A little extra help from John E. Fitzgerald Larceny Bourbon supplies extra depth and horsepower to this dangerously drinkable dessert in a glass. Try it with the nougat to reach the upper register of enjoyment that only such pairings with potable pleasures or mind boggling runs of Ella scatting can produce. How high will you go? How High the Moon?
Cheers!

NutElla Fitzgerald
INGREDIENTS:
SIMPLE STEPS:
Add all ingredients to a shaker with ice. Shake until well chilled.
Footnotes:
We love Ella but this mixologist must confess to a deeper love for Billie Holiday. Her genius for behind the beat phrasing and emotive vocal style define great jazz singing for us. Ella was perfect, technically, but never displayed the depth of emotion Billie could bring to everything from benign pop love ballads to the truly horrifying (thematically) protest song Strange Fruit.
Ella's records dedicated to the songs of great American writers like Rodgers and Hart, Cole Porter, George and Ira Gershwin and the like stand as monuments to the act of interpretation. As Ira Gershwin once noted, with more than a hint of false modesty, "I never knew how good our songs were until I heard Ella Fitzgerald sing them."