Main Content Starts Here
Confessions of a Mixologist: Norman's Transfusion aka Blood in the Water Hazard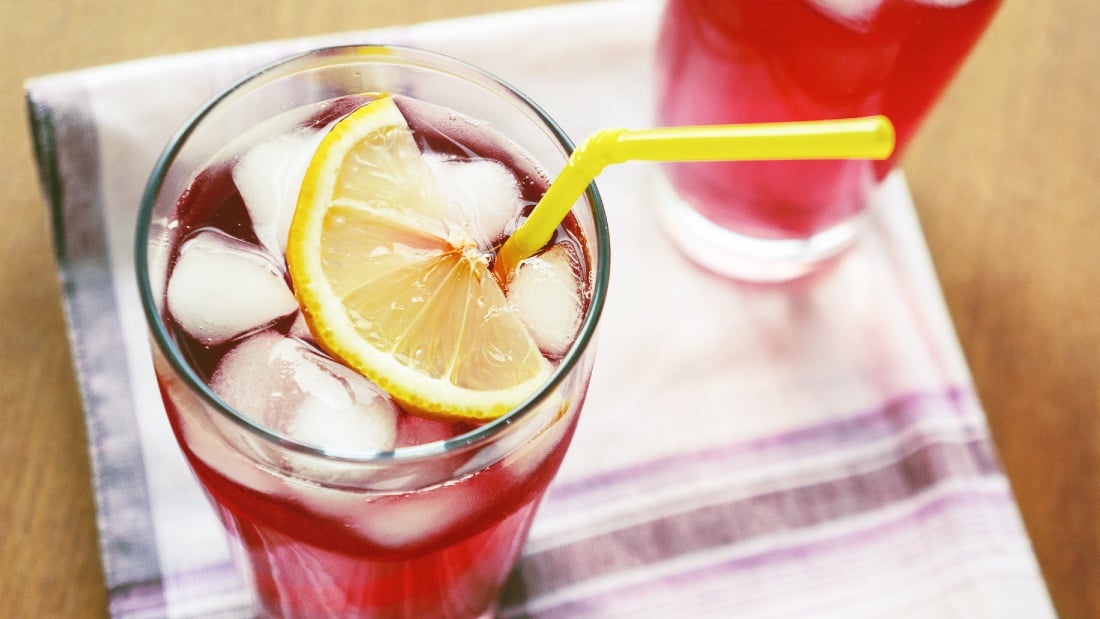 Even if your local course is, let's say, a tad humbler than Augusta National, if you golf you may have enjoyed a Transfusion Cocktail at the 19th hole. The Transfusion has become a clubhouse classic over the years but there is no reason you can't mix one up at home while the world's best vie for the green blazer. Binny's always hits for the hole in one, so we have taken this par for the course drink and put a little backspin on it. Trading out Vodka for Whisky and Concord grape juice for red wine we have created a masterpiece fit for pro and duffer alike.
Norman's Transfusion aka Blood in the Water Hazard
INGREDIENTS:
SIMPLE STEPS:
Add Whisky, Shiraz, lemon juice and syrup to ice filled highball glass and stir.
Top off with the ginger beer and garnish with a wedge of lemon.