Main Content Starts Here
Binny's Home Bartender: Manhattan Love Story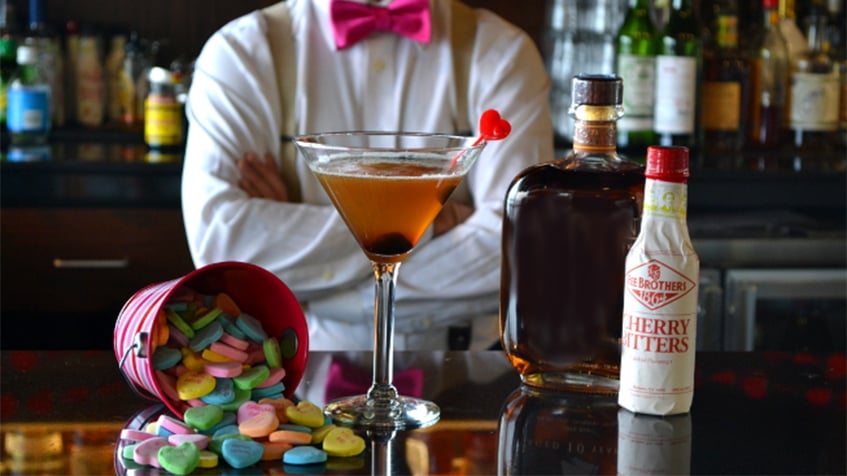 This story is everybody's favorite. When whiskey meets cherry bitters, this original Manhattan becomes extraordinary. The cherry bitters gives it an extra bit of sweetness. Mix one up for that special someone, even if that special someone is you.
Manhattan Love Story
INGREDIENTS:
SIMPLE STEPS:
Stir well with ice and strain into martini glass. If your sweetness isn't enough, try garnishing with a cherry.