Main Content Starts Here
Binny's Home Bartender: Kentucky Colonel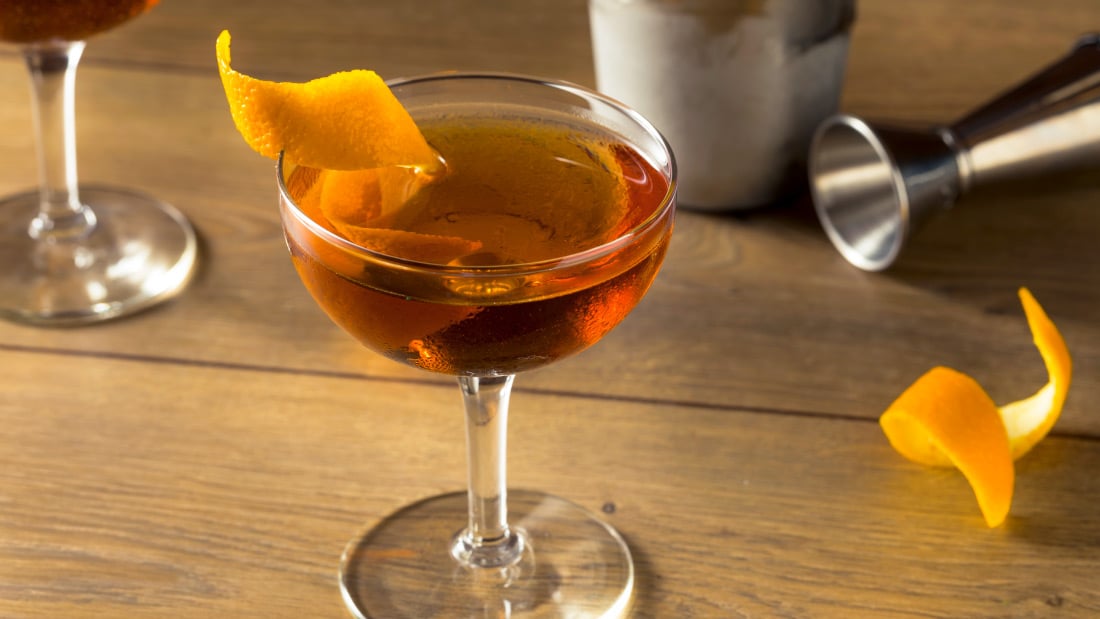 Mint juleps are a Derby Day must, but if you want to branch out, here is another delicious Bourbon-based option for you. It looks deceptively simple but if you think the eleven herbs and spices in Kentucky's most famous culinary export are exciting wait until you try this. That's right, a complex Bourbon is just the starting point with this tasty tipple. The multilayered French liqueur, Benedictine, brings no fewer than 27 secret herbs and spices to the party making for a fascinating puzzle in a glass. It would be easier to pick the horses that win, place and show in this year's Run for the Roses than it would be to decipher all the personality traits of this charming southern gentleman in a glass. But just like the Derby you don't have to know all the ins and outs to simply enjoy it.
Kentucky Colonel
INGREDIENTS:
SIMPLE STEPS:
Stir Bourbon and Benedictine together in an ice filled glass until well chilled.
Strain into a cocktail coupe and garnish with a twist.