Main Content Starts Here
Binny's Home Bartender: Honeymoon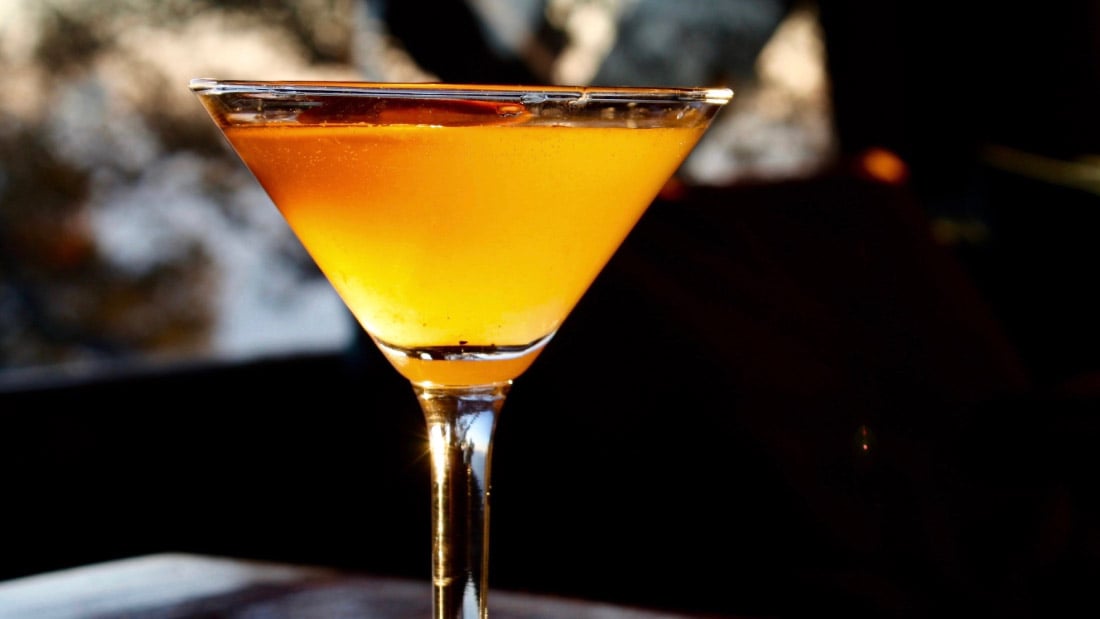 In the pre-prohibition era, Brandy was a go to spirit for cocktails. In fact, many of the Whiskey-based cocktails you know and love were once made with Brandy, usually Cognac. While this mixologist readily confesses to the penchant modern barkeeps and imbibers have for fetishizing pre-prohibition recipes, excellent Brandy cocktails still languish in comparison to their Whiskey-based counterparts. Regardless, some of us still carry the torch for the magnificent mixability of fruit-based spirits.
The Honeymoon is one of those olde timey Brandy-based roborants (no, this is not a reference to one of Benders many brilliant soliloquies on Futurama, but it will keep you well lubricated) deserving of the modern mixologist's attention. It first appeared in Hugo Ensslin's excellent 1916 cocktail book, "Recipes for Mixed Drinks" and it's a charmer. Like a Gilded Age dandy in their finest couture holding court at a fancy dinner party; it fascinates with its complexity, causes cheeks to blush at its spicy content, cuts with acerbic citrusy wit, and scandalizes with its sinfully delicious core of Apple Brandy. Its tagline could easily be the Wildean "I can resist everything except temptation." And it is a potent temptation indeed.
We mixed our cocktail with Laird's 100 Proof Bottled in Bond Apple Brandy but France's famous Apple Brandy, Calvados, is certainly welcome here. Pierre Ferrand Dry Curacao and sweet Benedictine served as counterpoint to lemon. No addition of sugar was required to consummate this harmonious marriage.
Honeymoon
INGREDIENTS:
SIMPLE STEPS:
Add all ingredients to a shaker with ice and shake until well-chilled.
Strain into a chilled cocktail glass.
Garnish with lemon peel.