Main Content Starts Here
Confessions of a Mixologist: Flor de Jerez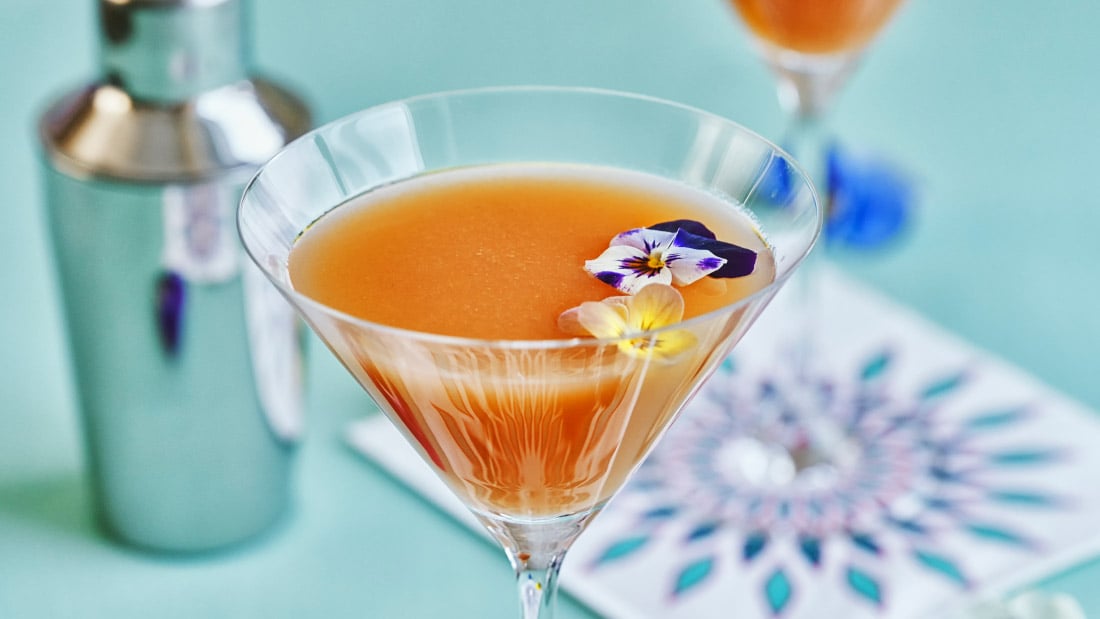 This mixologist must confess to loving the wines of Jerez (aka Sherry), the temptations of which are myriad. This vice manifests in both a discriminating, in that quality is paramount, and an indiscriminate way, in that everything from fresh, tangy, bone-dry Manzanilla to syrupy, rich P.X. represent an equally irresistible allure.
Today, however, we are focused on the magnificence of the dry Amontillado style of Sherry, forcing this mixologist to also confess to holding the belief that Amontillado may be the peak expression of the Palomino Fino grape variety. Why such a bold statement after admitting to such a broad-based love for Sherry's fortified diversity? It's not necessarily in the grape but in the intersection of the finest (Fino) quality wine and the winemaking techniques of biological and oxidative aging1.
Biological aging is the radically transformative process of encouraging the growth of a thick "veil" of yeast on the surface of wine, post alcoholic fermentation. Known as "flor", this dense, floating raft of yeast protects partially filled barrels of Fino from oxidation but also creates acetaldehyde, a halfway point between alcohol and acetic acid. It's this "hybrid" molecule that provides the distinctively tangy, fruity notes found in the Fino styles.
Amontillado producers take complexity to the next level by allowing Fino Sherry to continue aging after the flor has produced all that aldehyde and died off, exposing the wine to oxygen2, and creating deeply savory and nutty qualities. The final equation looks something like this: chalky albariza soils + Palomino Fino + alcoholic fermentation + fortification + flor + oxidation = immensely complex Amontillado.
That being said, it should come as no surprise that this modern cocktail3, called Flor de Jerez, is a showcase for those tangy and nutty Amontillado flavors. The addition of a little fruity but not too estery4 Jamaican Rum and high-quality Apricot Liqueur provide a sweet, fruity counterpoint to the Sherry's umami, while lemon and simple syrup refine the sweet/sour balance.
It's a lovely, easy drinking cocktail for sipping, although one might try pairing it with the Demo Kitchen's recipe for Apricot Upside-Down Cake with Ginger-Honey Whipped Cream to experience heretofore unknown pleasures.
A final confession: This mixologist must also cop to playing around with this recipe a bit. In particular, we doubled down on Jerez by replacing the Rum with Brandy de Jerez to create a cocktail we are calling "The Two Flowers of Jerez" or "Las Dos Flores de Jerez". In this riff Brandy serves to underpin the deeper notes of the Sherry rather than providing fruity contrast. We hope you will try them both.
You can learn more about Sherry and the region of Jerez on our blog.
Cheers
FLOR DE JEREZ
INGREDIENTS:
1 1/2 oz. Amontillado Sherry, such as Lustaur Los Arcos
1/2 oz. Jamaican Gold Rum, such as Appleton Estate

1/4 oz.

Apricot Liqueur

, such as

Rothman & Winter
3/4 oz. fresh lemon juice
1/2 oz. rich simple syrup (2 to 1 sugar/water)
Garnish: lemon twist
SIMPLE STEPS:
Add Rum, Sherry, Apricot Liqueur, lemon juice, sugar syrup and bitters to an ice filled shaker.

Shake until well chilled, strain into a chilled cocktail coupe.

Garnish with lemon twist.

Footnotes
Most other styles rely on just one technique or the other.

Oxidative aging.

This is a modern cocktail with a bit of an old timey feel, created by Joaquín Simó at New York's Death and Company in 2009.

By Jamaican standards.