Main Content Starts Here
Confessions of a Mixologist: Fever Tree Ginger Beer & Goslings Black Seal Rum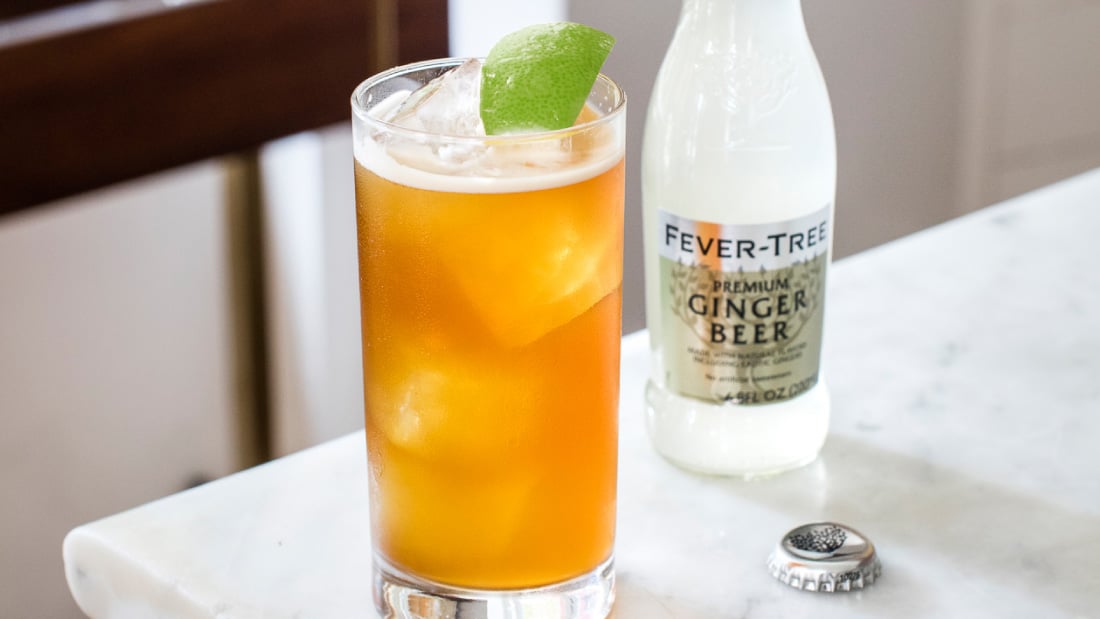 Fever Tree Ginger Beer & Goslings Black Seal Rum "A Perfect Storm"
And now for something completely different: A parody of the world's most maligned sentence. Wink, wink. Nudge, nudge.
It was a dark and stormy night; the Rum poured in torrents – except at occasional intervals, when it was checked by violently bubbling Ginger Beer which filled up the glass (for it is a cocktail on which this scene relies), foaming along the highball's rim, fiercely agitating the contents of the vessel, and struggling against the darkness.
Sailor's take warning, this old Navy tipple is dangerously drinkable, truly a sailor's delight! One too many and you may find yourself lost in a turbid Bermuda Triangle of your own making, but judiciously taken it's 100 percent smooth sailing.
We Buck the trend with our version of this classic Mule by using Fever Tree's peculiarly piquant and eminently imbibable Ginger Beer blended with Goslings dark, spicy, vanilla scented Black Seal Rum from Bermuda. When the two meet at an icy cold front, it is truly "A Perfect Storm" of refreshment suitable for Fourth of July barbeques, badminton tournaments, croquet, or any number of civilized activities modern land lubbers may dream up.
A Perfect Storm
INGREDIENTS:
Note: although it is not traditional a 1/2 oz. of lime juice may be added for an extra refreshing drink. Otherwise, leave it to the drinker to squeeze or not to squeeze.
SIMPLE STEPS:
Add Rum to an ice filled highball glass.
Top with Ginger Beer. Give a quick stir.
Garnish with a wedge of lime.