Main Content Starts Here
Confessions of a Mixologist: El Diablo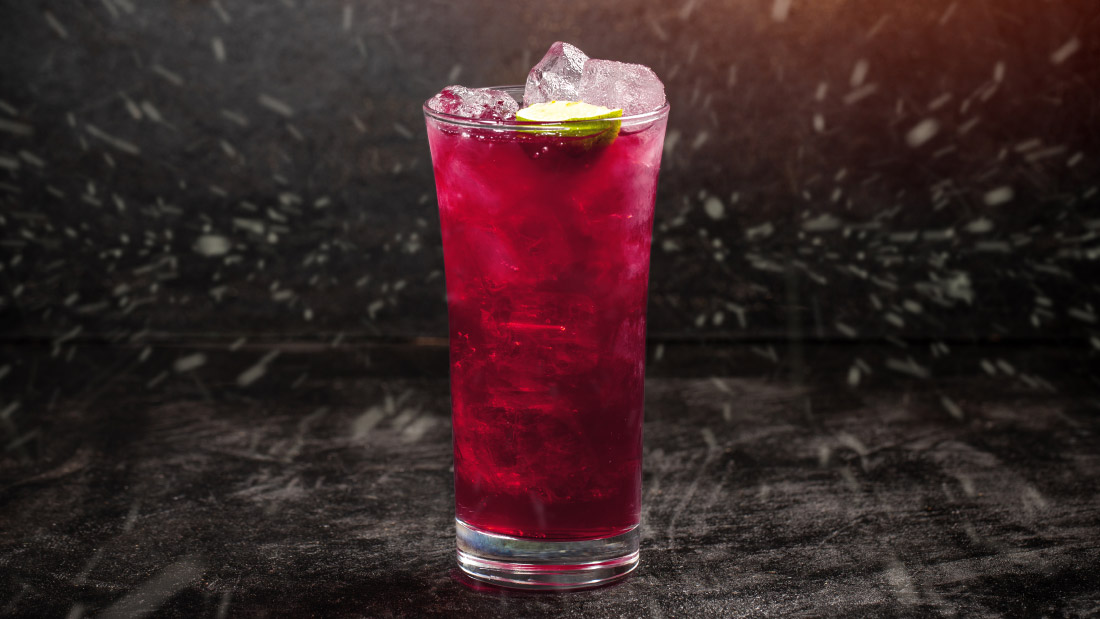 Lovers of Tequila based cocktails in northern climes may find themselves in a bit of an autumnal quandary. Margaritas, Palomas, Ranch Water and the like are geared toward warm weather refreshment. Don't get us wrong, this mixologist confesses to enjoying a good Margarita and some tacos regardless of the temperature but what to do if you want something a bit richer, with deeper, earthier complexity. Certainly, there are options. We wouldn't turn down a fine Añejo, neat. Nor would we turn our noses up at an Old Fashioned or a Negroni with Tequila playing the starring role but why not try something new?
By new we mean a mere 75 years old, but this recipe doesn't seem to have aged a bit. It's an under-appreciated mid-twentieth century classic with a surprising origin and equally surprising ingredients. So, let's go down to the crossroads and introduce you to El Diablo and find out how it manages to maintain its youth (not to mention those guitar chops).
Let's look at the ingredients first; it's an unconventional blend of Tequila1, sweet, fruity but earthy, woodsy, tangy, and pungent Crème de Cassis, lime, and spicy ginger beer that comes together in an unexpected but exceedingly delicious way. As always, quality ingredients are the key to success so use a good Tequila, splurge on top quality Cassis2 and an extra spicy ginger beer like Fever Tree or Cock and Bull. Put them together and you have a rich, herbal, and spicy cocktail appropriate for fall weather that is still fresh, fruity, and maximally refreshing.
Who had the audacity to create this Modern Prometheus? (Yes, this is an appropriate cocktail for Halloween3.) None other than tiki cocktail legend Victor Bergeron, aka Trader Vic. How and why he briefly turned his back on his beloved Rum and incorporated the decidedly Eurocentric Cassis is a bit of a mystery. It may seem Abby Normal, but as we know creating monsters is fraught with moral dilemmas, as is conjuring Old Scratch down at the crossroads.
One last note- If you are into symbolism and want to up the spooky factor; all or half of the Crème de Cassis can be reserved to float on top. Just gently pour it over the cocktail using the back of a bar spoon to allow the Cassis to briefly float on top. Then let the drama begin. The Cassis will slowly start to drop down through the drink in wisps of deep purple, mirroring the descent of those who shake hands with El Diablo.
El Diablo
INGREDIENTS:
SIMPLE STEPS:
Add the Tequila, Crème de Cassis and lime juice to a Collins glass filled with ice.
Top with the ginger beer.
Garnish with a lime wedge.

Footnotes
Most recipes call for Blanco or Reposado, but we are upping the ante with rich, honeyed, herbal, earthy and vanilla scented barrel aged Añejo.
We use Jules Theuriet. You should be drinking plenty of Kirs Royale this holiday season anyway, so it shouldn't languish. Not to mention, if you try El Diablo once, you will be back. Oh yes, you will be back. Insert spooky laughter here.
Appropriate, yes, but too delicious to be relegated to Halloween duty only.