Main Content Starts Here
Confessions of a Mixologist: Early Adopter (aka the PGI Cocktail)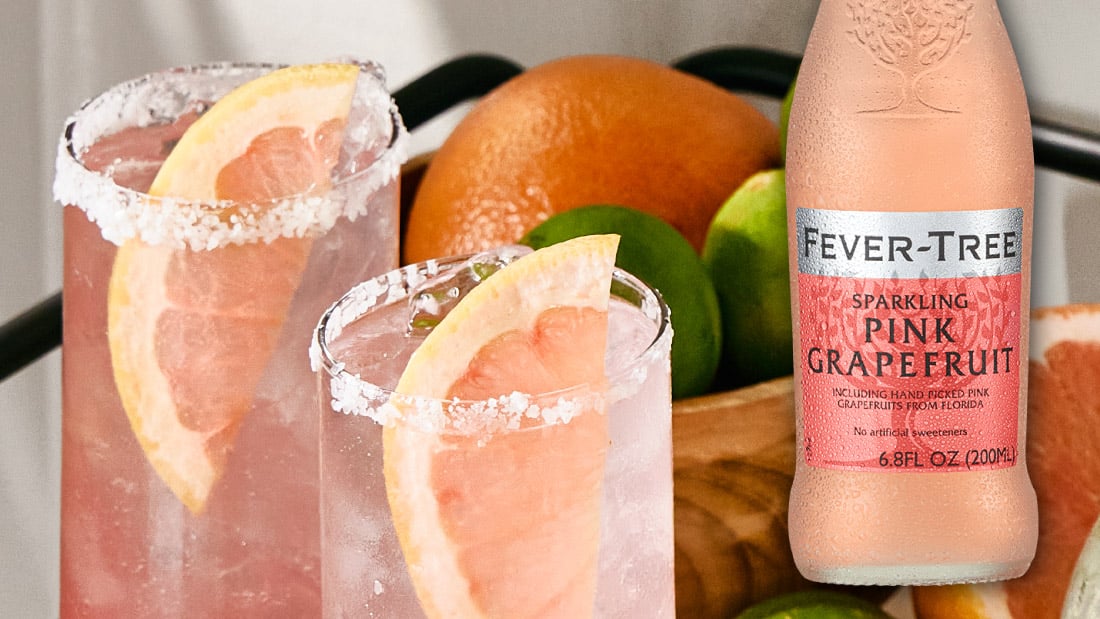 Binny's loves dogs. We love them as liquid refreshment, the Greyhound or Salty Dog for example, but also as furry friends and faithful service animals. In fact, if you require such a service dog, Binny's welcomes you to come shop in comfort, accompanied by your leashed service dog with the confidence that you will both be welcome in our stores.
We know that well-trained service animals are invaluable to those who benefit from their remarkable loyalty and devotion, so we were incredibly pleased to make a donation to Paws Giving Independence (PGI) earlier this year that allowed PGI to pay for all their veterinary bills for the full year. PGI trains dogs, many of which are rescues, to physically assist people with the goal of increasing their independence. They then place these impeccably trained dogs with those in need of canine's unconditional assistance, free of charge. We felt pretty good about that but were truly overjoyed when we learned that PGI had named their newest trainee, a Black Lab, Binny. What an honor!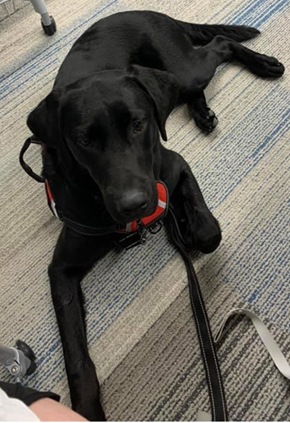 We are pleased to report that Binny the Dog's training is going well and nearing completion. Binny the Dog's mentor is a German Shepherd named Rosie who, along with human trainers, is showing Binny the ropes. Soon, Binny will be placed with a person in need of a service dog, and we are sincerely and humbly gratified to have been a small part of the process.
Keep in mind that PGI can only take on a handful of rescue dogs for their service dog program and there are a lot of dogs in need of a loving home, including Greyhounds. Which brings us, in a circuitous way, to our cocktail, the Early Adopter. This is the simplest of riffs on the classic Greyhound1, a very straightforward cocktail of Gin or Vodka and grapefruit juice.
The Early Adopter name is a literal call to all dog lovers to find it in their hearts to adopt a dog or make a generous donation to PGI, but it also points out that Binny's is always on the cutting edge of introducing exciting new products. We have been way ahead of the curve when it comes to stocking new American Gins like Aviation2, our choice for this cocktail, not to mention our obsession with quality mixers like Fever Tree.
If you listen to Barrel to Bottle: The Binny's Podcast you have certainly heard the gang heaping praise on Fever Tree tonics and sodas because they genuinely make your cocktail better. The grapefruit soda is a big favorite that the whole pack of podcast dogs immediately identified as an exceptional mixer. Proof positive that we are early adopters. As luck would have it, Binny's has unbelievably low prices on both Aviation Gin and Fever Tree Grapefruit Soda making this delicious indulgence a serious value proposition.
So here it is, a simple but wonderfully fizzy version of the Greyhound, submitted for your approval. Mix one up, become an early adopter of this refreshing cocktail and raise a glass to Binny the Dog and all the dogs out there helping people live better lives.
Cheers!
Early Adopter
INGREDIENTS:
SIMPLE STEPS:
Wet the rim of a wine or highball glass and dip it in coarse salt.

Add Aviation Gin and fill with ice.

Top with Fever-Tree Sparkling Pink Grapefruit. Garnish with thin grapefruit slices.
Footnotes
While most now use Vodka, Gin is the classic spirit for a proper Greyhound. Adding a salted rim to the glass yields a Salty Dog.

Aviation was founded 15 years ago and Binny's had an early boarding pass.