Main Content Starts Here
Binny's Home Bartender: Death in the Afternoon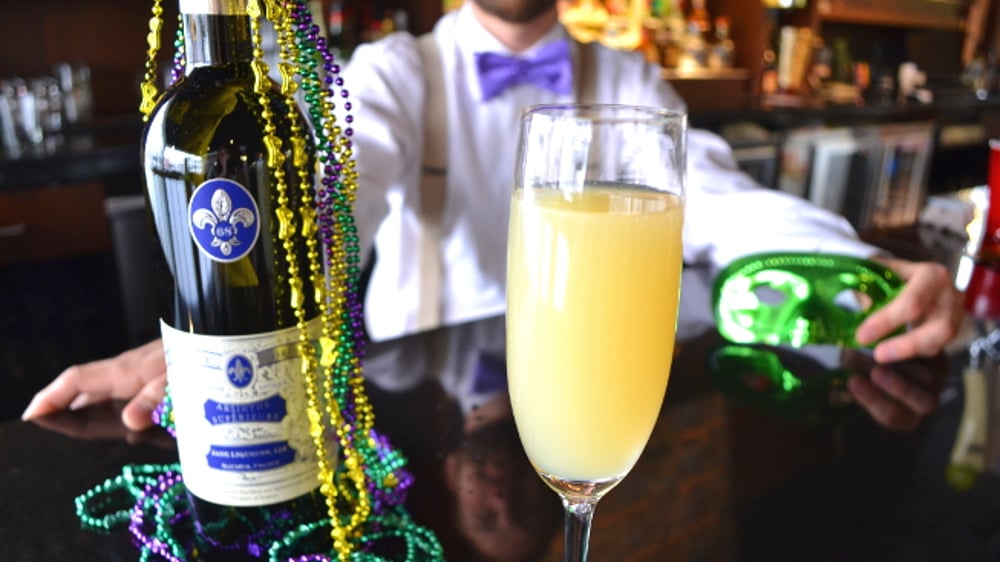 Don't be frightened by the name. Esteemed American author, Ernest Hemingway invented this cocktail and named it after his 1935 novel, Death in the Afternoon. Hemingway's original instructions on how to enjoy were as follows:
"Pour one jigger absinthe into a Champagne glass. Add iced Champagne until it attains the proper opalescent milkiness. Drink three to five of these slowly."
It's definitely a powerful drink, but you will love it. Mardi Gras goers substitute mimosas for this iconic cocktail.
Death in the Afternoon
INGREDIENTS:
SIMPLE STEPS:
Splash the absinthe around in a Champagne flute and top off with Champagne. Cheers!