Main Content Starts Here
Binny's Home Bartender: Corpse Reviver No. 2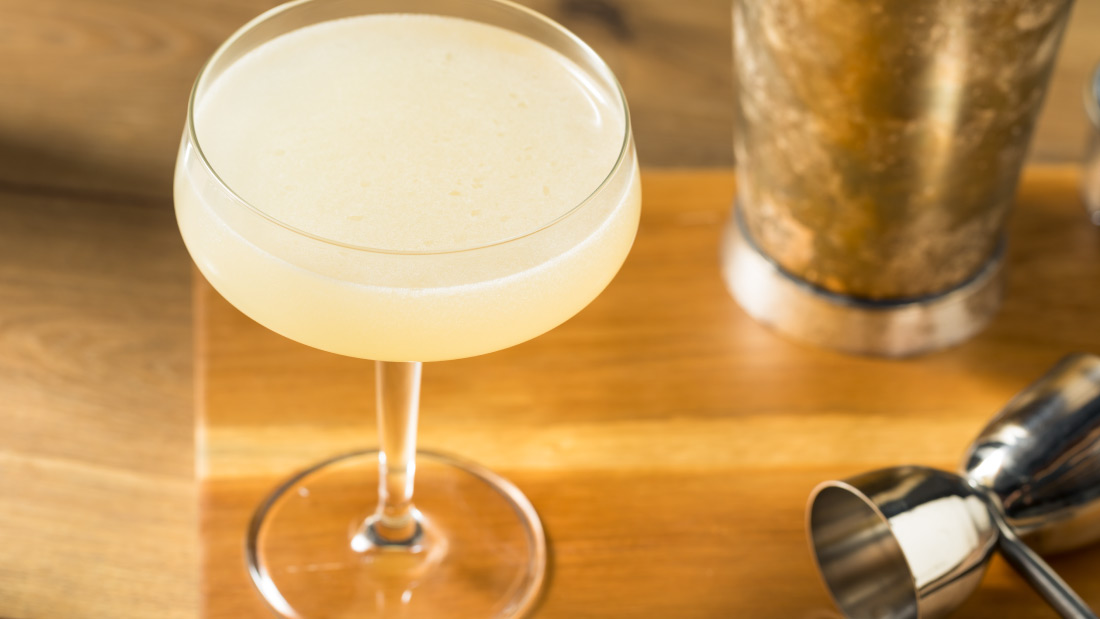 Does the Bloody Mary have a reserved spot next to your coffee at brunch? Do you willingly take "the hair of the dog that bit you"? Do you hold firm the belief that a Saturday night drink "cures what ails ya" and cling even more tightly to the idea that "ale's what cures ya" on Sunday morning? Then it is high time you become acquainted with the broader category of rejuvenators and restoratives. Suffering Bastards (that's a cocktail not an insult...in most cases) have relied upon these pick-me-ups for generations and they come with charming names like Fog Cutter, Golden Fizz, Bartender's Breakfast and, of course, Corpse Reviver.
The Corpse Reviver family has several members, but this mixologist must confess that after a night of benign "sinning" the No 2 is the most refreshing and beautifully balanced iteration that could ever help the crapulent zombie walk through the hazy morning after.
The original recipe calls for the long extinct Kina Lillet. Lillet's current output is a nice aromatized wine but it is softer, sweeter and lacks the bitter edge of quinine that the Kina once boasted. For this reason, Cocchi Americano is our choice to stand in. Its balanced but bitter one-two punch of quinine and gentian are perfect in this cocktail.
Just remember that Americano is wine based, and like vermouth, must be protected from oxidation and used relatively quickly. The good news is that Cocchi Americano is now available in half bottles. We have every confidence that you can dispense with 375 mls of this lovely Aperitivo within a few weeks but just to be sure it doesn't go to waste, Cocchi has provided a space on the back label for writing the date on which it was opened. An excellent idea for the foggy minded.
Squeeze your own lemons, choose a firmly juniper forward London Dry Gin and a traditional Absinthe and there you have it. Cocktail perfection!
By no means should this classic be relegated to reanimation duties only. It can walk among us at all hours of the day. Delightful on a sunny afternoon and absolutely invigorating at vespers, the Corpse Reviver No 2 stands as one of our all-time favorite aperitifs.
Note: Sometimes the Absinthe rinse does the trick but occasionally we spritz a little on top too if a sufficiently haunting licorice aroma does not manifest in full bloom. A matter of taste, surely.
Corpse Reviver No. 2
INGREDIENTS:
SIMPLE STEPS:
Rinse a chilled coupe with absinthe.
Add the Gin, Americano, Cointreau and lemon juice to a shaker with ice and shake until well-chilled.
Strain into the prepared glass. Spritz or add a dash of Absinthe if desired.