Main Content Starts Here
Confessions of a Mixologist: Chicago Crosstown Classic Cocktails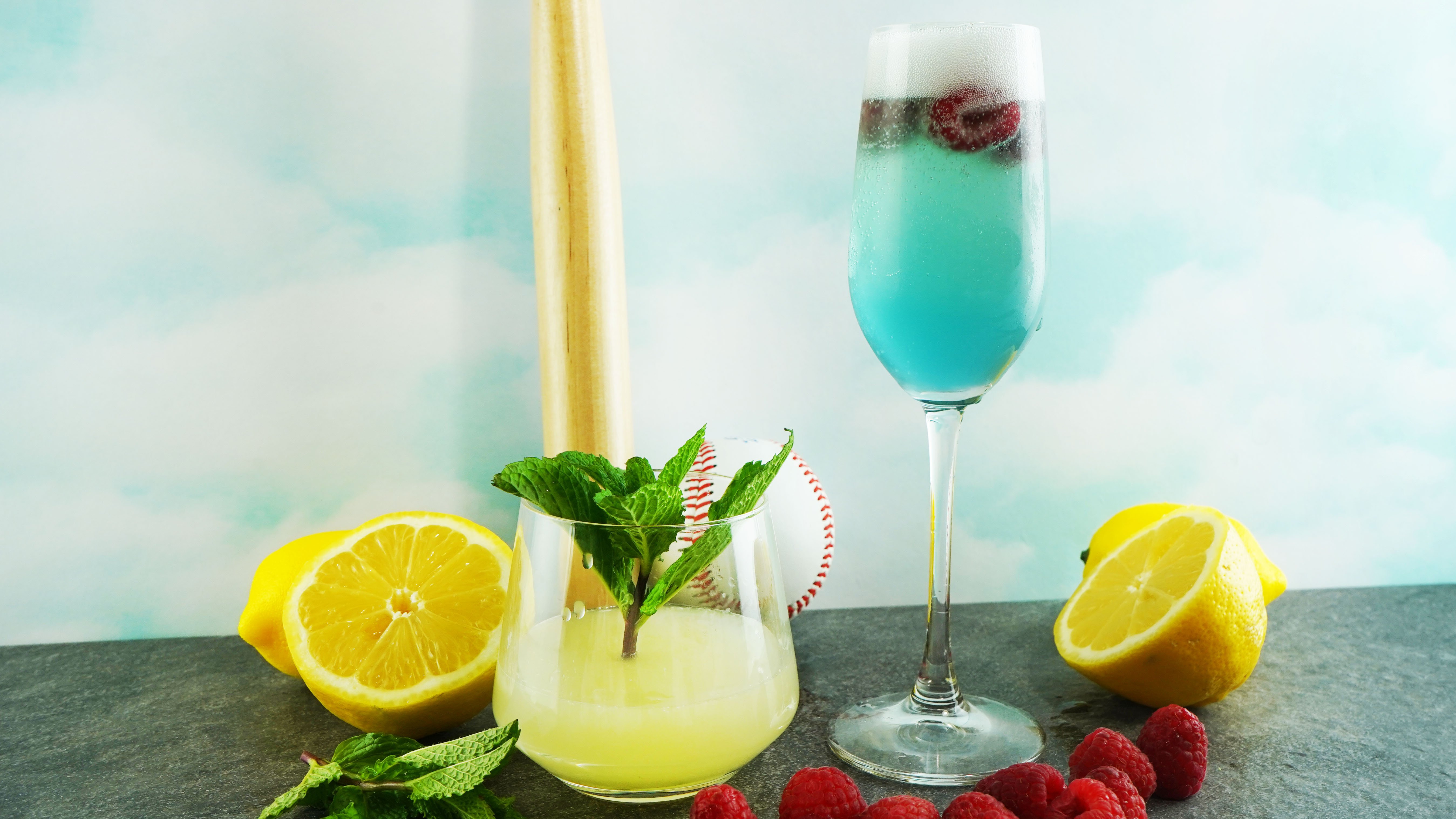 The long Memorial Day weekend is almost here, and it is safe to say that everybody is ready to kick off summer with a bang. The added bonus for Chicago sports fans – the Crosstown Classic. Nobody needs an explanation of this heated Red Line rivalry, Northside vs. Southside, Wrigleyville vs. Bridgeport, National League vs. American League: It's the Cubs and White Sox battling it out for bragging rights and it's always exciting.
Just remember to be kind to your neighbors from another hood. Chicago is a city of neighborhoods, but we are all collectively held in the warm, aromatic1 embrace of this giant stinking onion. So, let's have some fun sports fans, and when the games are over and Memorial Day cookouts are in full swing, let's all raise a glass to those who sacrificed so we can still enjoy America's pastime.
Binny's is here to help and there are few things more Chicago than Binny's Beverage Depot. We have all of your beverage needs covered for celebrating every victory, soothing every loss and filling every glass for every solemn toast. We know there are thirsty Cubs and Sox fans anywhere you can find a Binny's so we aren't just Chicago's liquor store, we are Illinois' liquor store from Gurnee to Springfield. Now, let's get this party started!
You may have gathered from the title that we have our own Crosstown Classic in mind. A battle between drinks, one representing the Sox and one representing the Cubs. What could be more fun than a baseball watching party where everyone can show their allegiance with a drink? But be careful to look closely, as this mixologist confesses to including ways to flip these allegiances on their head. Plus, there is always the danger of a hipster drinking one of these beauties ironically. But just like baseball, it's only a game.
Since the Sox have homefield advantage, a better record, lead the matchup 2-0 this year and 72-64 overall, we'll start with the Southside cocktail2. This is a stiff but super refreshing classic that some say was born in Chicago during prohibition. Al Capones' Outfit controlled the Southside of Chicago, and the Southside was awash in Capones' bathtub gin. Savvy bartenders at the local blind pigs knew they could make this rough and tumble booze palatable by adding some fresh and lively flavors. No doubt it worked, but thankfully the Southside becomes a real gem when you use a good gin, say Bombay Sapphire.
Think of it as a gussied up Gimlet or a Mojito's gin soaked cousin. Either way it is delicious and versatile. Mix it up as is3 and serve it up in a cocktail coupe for the classic boozy iteration or pour the mixture over ice in a highball glass and top it with a couple ounces of club soda and you have a refreshing long drink known as the Southside Fizz. It's perfect if the weather is extra hot. Or make our fancy version (designed to keep the score tied with our Cubs cocktail) by replacing the soda with Champagne for what we call the Southside Royale. For the contrarians, Cubs fans that find this drink too appealing to resist, simply reclaim it for your team by using North Shore Gin and garnishing with an extra sprig of mint to telegraph your Cubbie love. Call it a Wrigley Doublemint. It's subtle but you'll know.
The Southside is a tough competitor, but we have built a cocktail to match it. This, henceforth, should be the Cubs signature cocktail from Binny's, The Official Champagne Provider of the Chicago Cubs. It's a vibrant, refreshing and celebratory little number made with North Shore Gin, Blue Curaçao, and of course Brut Champagne. It might be called something like the Blue Blood Royale, but we settled on the oh-so-subtle name, Bleeding Cubbie Blue, because that is exactly what diehard Cubs fans do.
We garnish it with a raspberry because the Cubs and Cubs fans will likely have a few raspberries blown in their general direction this weekend. Northsiders, take these Bronx cheers in stride knowing that getting razzed in enemy territory will only make victory and thedrink more delicious. Sox fans, co-opt this cocktail by omitting that raspberry and garnishing it with a lemon peel to reveal your sour attitude toward the Cubs.
So, there it is, a proxy battle for the ages, and no matter who comes out on top in the games, we will all have had a good drink.
Play ball!
Southside
INGREDIENTS:
SIMPLE STEPS:
Add mint leaves, lemon juice, ½ lemon shell leftover from squeezing the juice and simple syrup to a shaker and gently muddle.
Add gin and ice, shake until well-chilled.
Double-strain into a chilled cocktail glass.
Garnish with a mint sprig.
Bleeding Cubbie Blue
INGREDIENTS:
SIMPLE STEPS:
Add Gin, Blue Curaçao, lemon juice and bitters to an ice filled shaker, shake until well-chilled.
Garnish with one Bronx cheer, a real raspberry or both.
Footnotes:
Thankfully that is the smell of grilled onions on a Maxwell Street Polish!
We aren't choosing sides or rubbing it in, Binny's is all about fair play. Just stating the facts, Joe Friday style.
After we have obtained our lemon juice, we like to muddle the spent peel to extract some lemon oil from the skin.