Main Content Starts Here
Binny's Home Bartender: Caffè Romano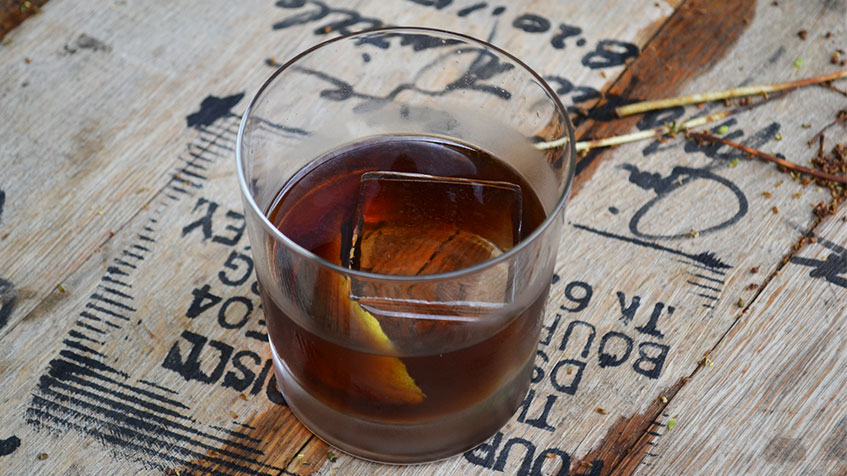 The cocktail we're featuring this time is of my own creation. The goal was to create a drink that does justice to the flavor profile of a lesser-known coffee drink, the Caffè Romano — espresso served with lemon peel. In putting it together, I played off of the proportions used in one of my favorite old classics, the Vieux Carré.
For the Caffè Romano, I dropped the Bénédictine and replaced it with espresso liqueur to lend the recipe that initial coffee note. I also swapped out the Rye Whiskey in favor of Kaloa Dark Rum, which is a delicate bottle of Hawaiian Rum that delivers a delightful vanilla flavor. Once I'd built the base of the drink, I settled on plum bitters for the gentle lift they offer.
CAFFÈ ROMANO
INGREDIENTS:
SIMPLE STEPS:
Combine in a mixing glass prepped with ice. Stir then strain onto fresh ice in a rocks glass. Express a lemon peel over the drink and drop in as a garnish.