Main Content Starts Here
Binny's Home Bartender: Brandy Milk Punch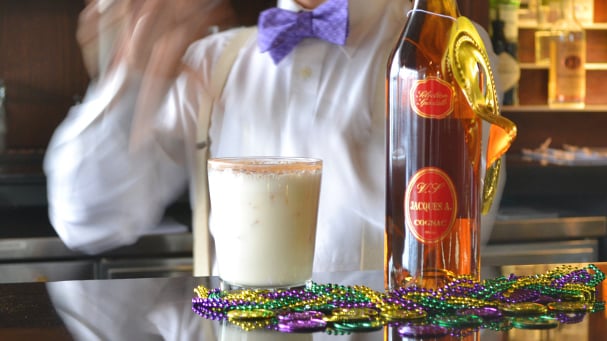 The classic New Orleans cocktail, the Brandy Milk Punch tends to get pushed behind other iconic Mardi Gras drinks. With over 300 options of brandies, you have a lot of options. You'll see this traditional mid-day treat on almost every brunch menu in New Orleans. Warning: If you mix up one of these, exercise caution and take the rest of the day off.
Brandy Milk Punch
INGREDIENTS:
2 oz VS Cognac

1 cup whole milk

Dash of vanilla extract

Top off with nutmeg
SIMPLE STEPS:
Combine the brandy, milk and vanilla extract with 3 ice cubes in a cocktail shaker. Shake until frothy. Strain into an old fashioned glass with ice. Sprinkle with nutmeg and serve.