Main Content Starts Here
Confessions of a Mixologist: Bigger Bamboo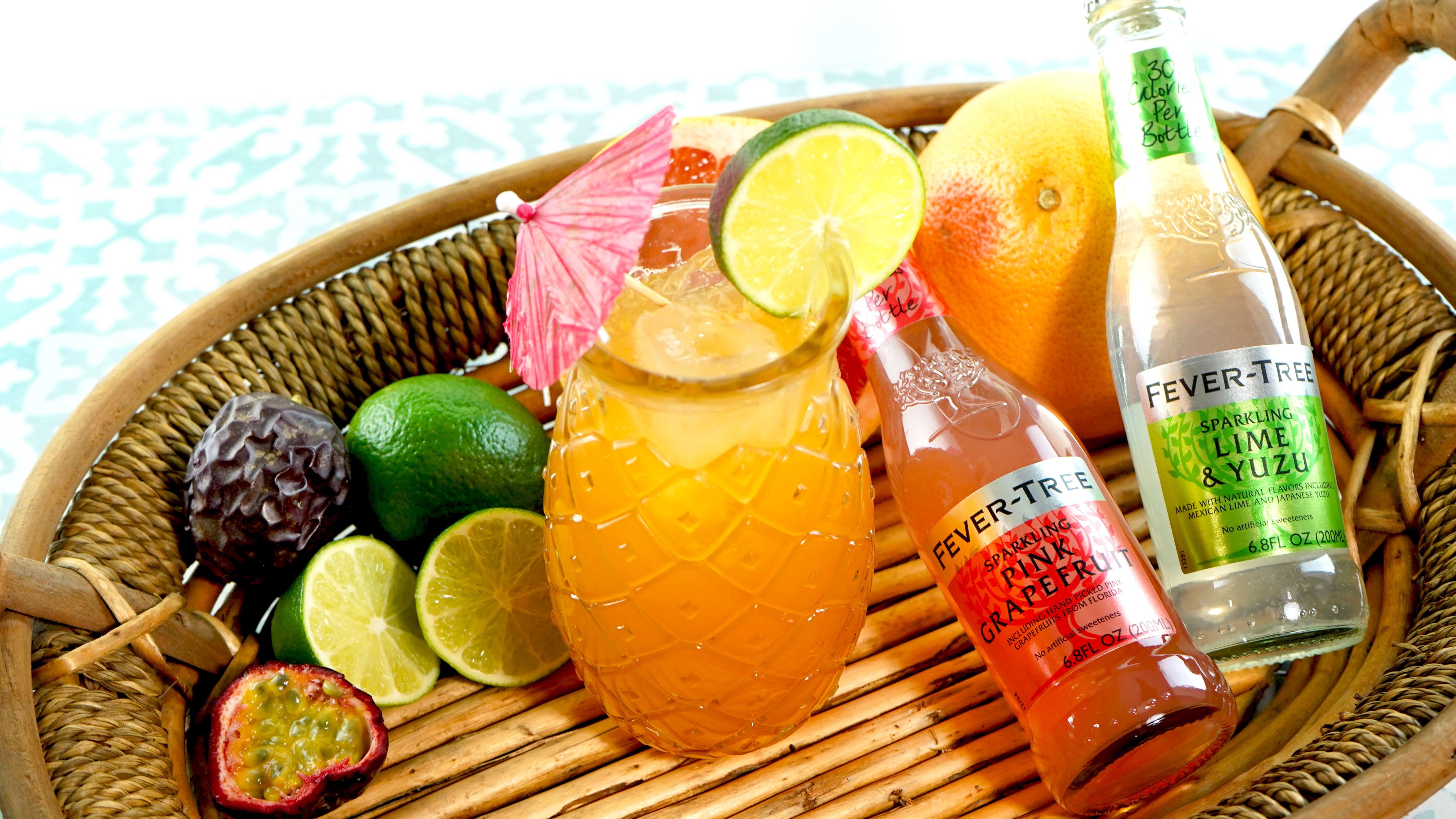 The Big Bamboo cocktail isn't a first wave tiki drink, but it does come from an unimpeachable source, and it absolutely nails the classic rum and fruit juice profile. Even in its time, the 1960s, it was a sort of crypto cocktail and not widely known, by design.
It was first mixed at the Mai-Kai Polynesian Restaurant in Fort Lauderdale, Florida. The Mai-Kai, a tiki wonderland, was opened in 1956 by brothers Bob and Jack Thornton who loved to visit Don the Beachcomber's Chicago location when they were children. Some kids want to be firefighters, some president, these two longed to dwell in the land of tiki. They even lured away one of Donn's top bartenders, Mariano Licudine, who wound up inventing the Big Bamboo.
The Big Bamboo was not available to order from the menu, so it wasn't just anyone who had the chance to try one. Only customers who were members of the Okole Maluna ("Bottoms Up") Society who had enjoyed every one of the 48 cocktails on the menu were allowed the privilege of ordering this typically strong blend of rums and fruit juices.
The Bigger Bamboo was first mixed at Binny's and just like tiki itself, it is a flight of pure fancy. Tiki is a state of mind, and this mixologist must confess to longing for warmer days and sunshine. To that end, we took the intense, rummy Big Bamboo and transformed it into a lighter, more quenching and playful tall drink suitable for the hottest day in Shangri-La. It is bigger in terms of volume, still packs a punch and delivers next level refreshment. Oh, and anyone who wants one can just mix one up.
The key to this transformation is replacing some of the fruit juices with bubbly and highly aromatic Fever Tree Grapefruit and Fever Tree Lime-Yuzu sodas. We wouldn't even consider this approach with lesser mixers, but Fever Tree doesn't just bring the lift of carbon dioxide, their sodas are loaded with intense natural fruit flavors that shine through and complement the other ingredients. The original Big Bamboo flavor profile remains beautifully intact while the drink becomes longer and lighter.
Fever Tree mixers deserve a thoughtful selection of the other components, so we have chosen carefully to create a cocktail of uncompromising quality from top to bottom. Plantation Pineapple Rum combines top quality aged rum with real Victoria pineapples, the effect is stunning. Myers Dark Rum brings molasses and caramel richness while Chinola expresses the pure essence of passion fruit in a most convincing fashion. Blend these amazing products with freshly squeezed OJ then stretch them out and lighten them up with fizzy and flavorful Fever Tree sodas and the result is like a cool island breeze on a sweltering day.
Cheers!
Bigger Bamboo
INGREDIENTS:
SIMPLE STEPS:
Add the first four ingredients to a shaker filled with ice. Shake until well chilled. Strain into a Collins glass or a bamboo style tiki glass filled with ice.

Top with Fever Tree Grapefruit and Fever Tree Lime Yuzu. Stir gently.

Add a couple dashes of bitters, garnish with a lime wedge.