Main Content Starts Here
Confessions of a Mixologist: Bellini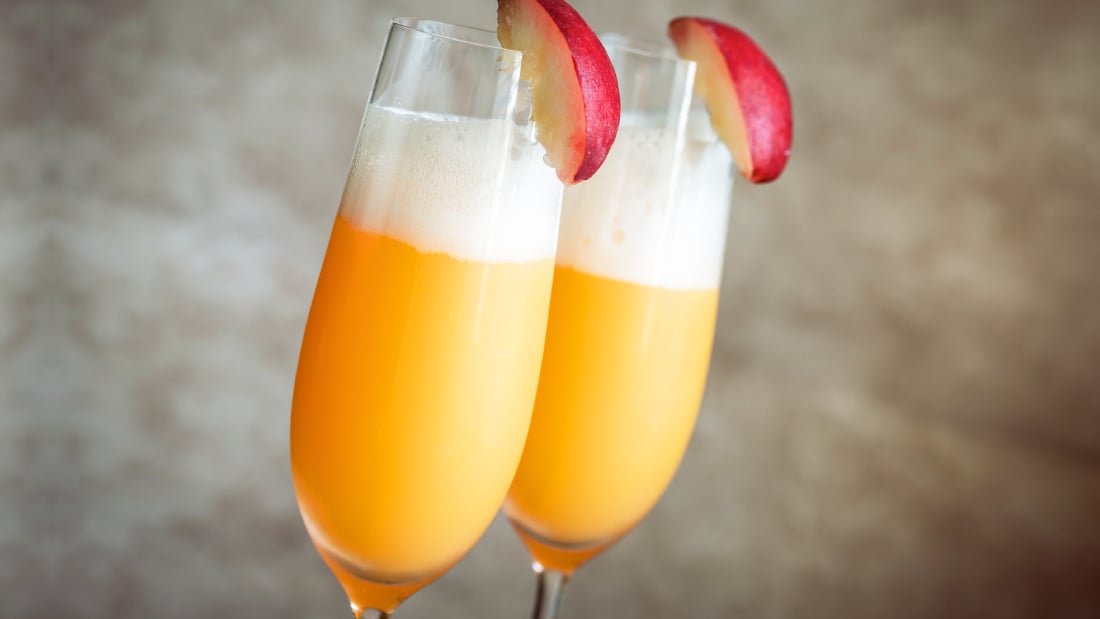 It is officially peach season in the Midwest; time to learn how to make a real Bellini. It's a simple drink but a sublime one when made from scratch. Sure, Binny's sells premade Bellinis and peach nectar for mixing your own and that is all well and good. But if you fancy this fruity, fizzy, fun-loving cocktail, it would be a real shame not to take a little extra time while sweet seasonal peaches are available to make a genuinely great example.
The Bellini was dreamed up in 1948 by Guiseppe Cipriani at Harry's Bar in Prosecco loving Venice. Cipriani named the drink for the soft pink hue it shared with a painting by Giovanni Bellini. He was clearly a fan of Venetian Rennaissance painting as he named his famous dish of thinly sliced raw beef for the scarlet intensity of Vittore Carpaccio's work as well.
We call for the classic florally aromatic white peaches that the original recipe specified but you can use yellow ones in a pinch. We also throw in a few raspberries to get that pink glow, a traditional addition that is skipped, more often than not, these days.
In any case, this is an excellent go to brunch cocktail but will serve equally well as an aperitivo before dinner on a warm summer evening.
This recipe for peach purée should yield 6 drinks in conjunction with a 750 ml bottle of Prosecco.
Peach Purée
INGREDIENTS:
4 fresh white peaches (~1-1/2 lbs.), peeled and sliced

4 raspberries
SIMPLE STEPS:
Add peaches and raspberries to a blender. Purée until smooth. Strain through a fine mesh sieve.
If you have found perfect peaches, you are done but taste the purée and adjust sweetness and acidity as needed with a little sugar and/or lemon juice.
Chill well.
Bellini
INGREDIENTS:
2 oz chilled white peach purée (recipe above)

Peach slice or raspberry for garnish
SIMPLE STEPS:
Add peach pur

é

e to a Champagne flute.
Top with Prosecco.
Garnish.