Main Content Starts Here
Binny's Home Bartender: Classic Basil Gin Gimlet Brunch Cocktail Recipe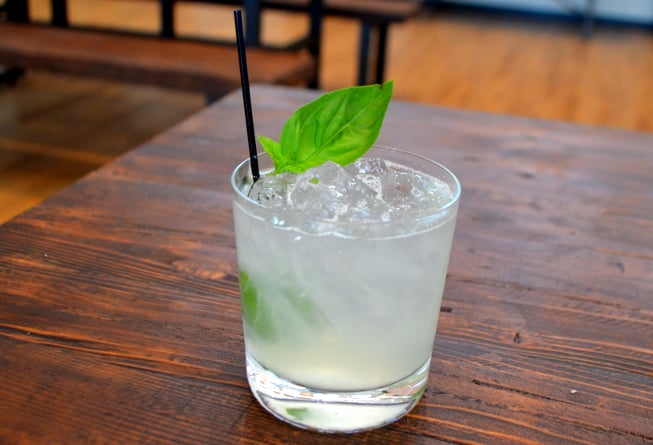 You've never had a gimlet? What are you waiting for? It's a classic combination of gin, lime and soda. Easy peasy. This refreshingly crisp cocktail delights with Sunday brunch, dinner salad or hummus and cheese. Our addition of basil gives the classic a savory twist. You'll feel good drinking it, considering the herb's great heath benefits. Make sure to muddle the basil into granulated sugar - the sugar's sharp crystals tear open the basil to release its flavor.
Basil Gin Gimlet
INGREDIENTS:
2 oz Gin

1 oz fresh lime juice

2 basil leaves muddled, 1 to garnish

2 tsp granulated sugar
SIMPLE STEPS:
Muddle 2 basil leaves and granulated sugar in a rocks glass. Stir in gin, garnish with basil leaf.