Main Content Starts Here
Binny's Home Bartender: Amber is the Color of Your Energy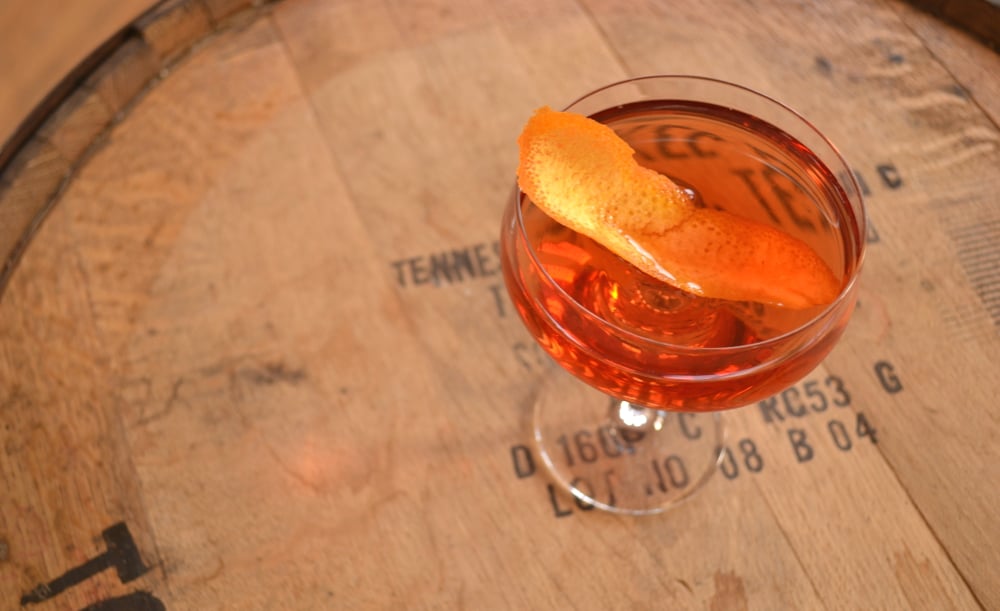 Consider this sweet and irresistible cocktail your new brunch go-to. It pairs well with a big pile of french toast or a plate of egg bennies. It's refreshing and is 10x better when enjoyed outside. On a patio. Under the sun. Listening to 311. (Talk about a throwback) Can you tell we're ready for warmer weather?
Amber is the Color of Your Energy
INGREDIENTS:
SIMPLE STEPS:
Stirred and strain in a coupe. Garnish with an orange peel.