Main Content Starts Here
Cigars for Summer - Barrel to Bottle Welcomes Back Cigar Buyer Jack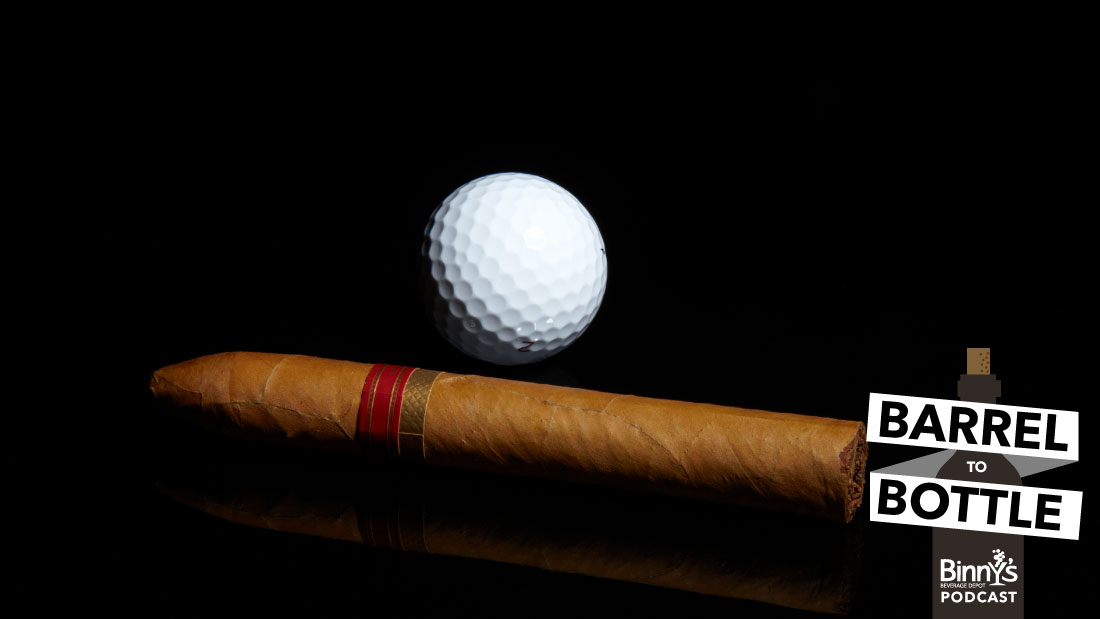 Jack's back! Binny's cigar buyer Jack Spethman makes his annual visit to the Barrel to Bottle studios to talk sticks with Pat and Roger. Roger wanted to focus on golf course cigars, even though he doesn't really golf. But it is warm out and that's when Roger smokes cigars (and pipes)
Jack sent Roger and Pat some cigars to smoke for today's episode and with the cigar trade show coming up, there's a lot of new cigars and accessories coming out to talk about.
First up, the Link's by Binny's Fore Pack. Get it? It's going to be a different blend every year because Jack wants to give you quality on the course. Despite what Pat thinks, this Fore Pack is for your foursome, not for one person to smoke all of them. Jack designs these golf course cigars to be approachable, for people who don't smoke that often and pairs well with whatever White Claw you're crushing.
Sticking with sports, we've got the People's Champ from Punch, for their 180th anniversary. They put the word out to all the Brotherhood, people who are really into Punch cigars and their clown mascot. So, they asked the Brotherhood to design a cigar and got thousands of entries, which they pared down to the People's Champ.
It's time to head to Flavortown! Guy Fieri and Espinosa collaborated on The Knuckle Sandwich. It's the first time he's ever put the name of his company, Knuckle Sandwich, on any product.
Pat loves answering questions about Pappy, right? These cigars are fire-cured, which involves hanging tobacco leaves in a giant barn. Then they sent fire to the bottom, which as you can imagine is extremely dangerous. A portion of these fire-cured leaves were then aged in Pappy Van Winkle barrels. Pat hates to admit this, because it's Pappy, but this is a very good cigar.
Next up, Jack has some new accessories including a big honking lighter with three flame heads and a lot of power. There's also a great 10 cigar travel humidor, perfect for the golf course. Although given the big ring gauge of most cigars, it might not fit that many cigars. They also come in different colors.
Finally, we've got the perfect bourbon to pair with your Pappy cigar. Calumet Farms 16 Year Old just landed at Binny's and it's a steal at the price. In Pat's opinion, there aren't a lot of great bourbons at 16, but this one is vibrant and fresh.
If you have a question for the Barrel to Bottle Crew, email us at comments@binnys.com, or reach out to us on Facebook, Twitter or Instagram. If we answer your question during a podcast, you'll get a $20 Binny's Gift Card!
If you like our podcast, subscribe wherever you download podcasts. Rate and review us on Apple Podcasts.