Main Content Starts Here
Celebrate America's Signature Holiday with America's Signature Whiskey: Rye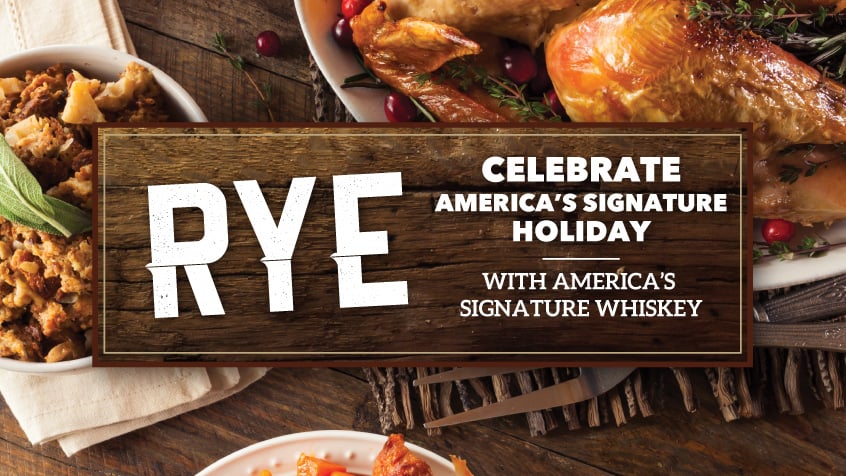 Bourbon may officially be America's spirit, and the 4th of July our celebration of independence, but two important traditions existed at least as early, if not before. Thanksgiving Day and Rye Whiskey. In the early years of American whiskey production, rye was the dominant style, especially in the east, eventually supplanted by the sweeter, rounder and easier to produce bourbon. As you give thanks, raise a glass of the spirit that shaped our whiskey tradition.
Michter's US*1 Single Barrel Straight Rye
Speaking of Pennsylvania style rye, few would be as appropriate as Michter's Straight Rye, the oldest recipe from the oldest US distillery. Typical of the style, it is impeccably balanced with a rich, sweet and fat body. A touch of wintergreen on the nose leads to vanilla, leather and dusty oak. The palate highlights the sweeter vanilla notes but finishes strongly with rye spice, baked apple and cocoa. Balanced, versatile and perfect for any occasion.
Whiskey Acres Rye Farmcrafted Whiskey
Celebrate the holidays with local rye. Made in DeKalb, this whiskey is made with 75% rye. Explosive spice notes with a soft, rich, sweet warmth make this one of our favorites. This grain to glass operation selected a special strain of rye that adds a nice vanilla note.
Wild Turkey Russell's Reserve 6 year old Small Batch Rye
Turkey season is our favorite season to drink Wild Turkey! This six year old rye is characterized by big spice and rich sugar. Bottled at 90 proof, it's a beautiful addition to any Thanksgiving Day spread.
Check out the Whiskey Hotline for updates on new whiskey, tastings, sales and more!