Main Content Starts Here
Bordeaux Futures: Everything You Need To Know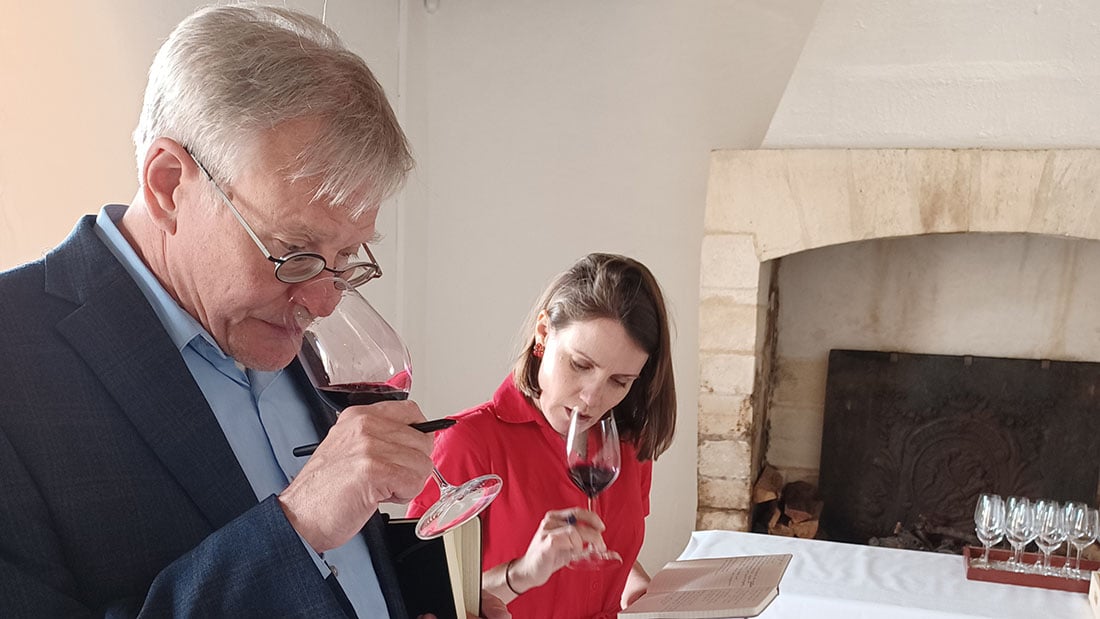 Bordeaux Wine Futures:
What are they? Why invest in them? How do you buy them?
Every spring the grand chateaux of Bordeaux throw open their doors and welcome the world to taste the results of the prior fall's harvest. Perhaps not results exactly, but a glimpse at works in progress. The wines are all still resting in fine French oak barrels, on their way to becoming vinous masterpieces (one hopes).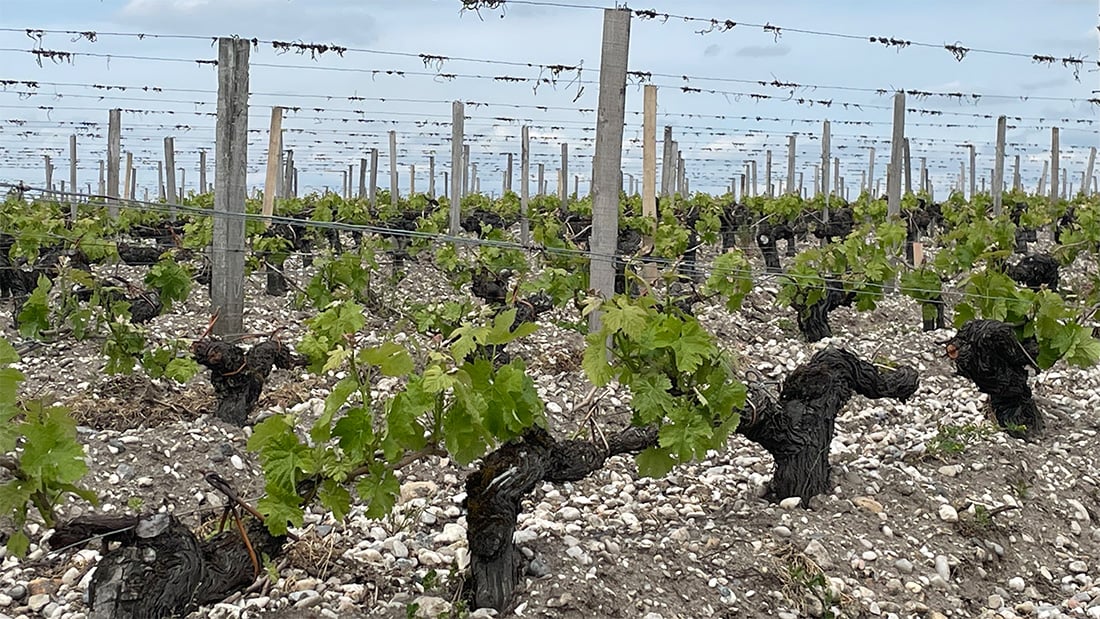 This En Premier event is the first chance that critics, connoisseurs, retailers and restauranteurs have to taste the nascent vintage as it is forming its character. Experienced tasters assess the wines in their current state, looking for depth, balance and all the components that make a complete wine. Assessing young wines requires prognostication; the ability to understand what makes an exceptional wine and the likely arc youthful wines, with all the right attributes, will take.
For decades, Binny's has dispatched a team of wine experts every year, led by our very own Bordeaux buying legend, Barbara Hermann. Their job is to taste through innumerable wines during En Premier, determine their quality and make the tough decision of what to offer our loyal Bordeaux futures customers. Few can match Binny's ultra-low pricing (we strive to be the lowest in the country), our years of experience or the breadth of our deeply rooted relationships.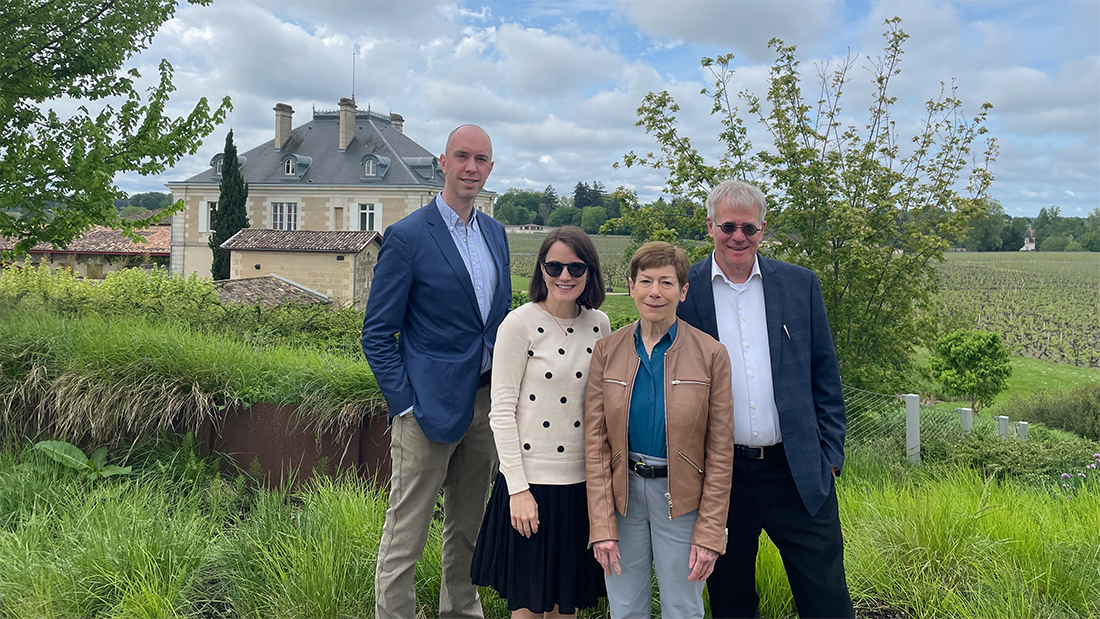 What does this mean to you, the customer? Simply put, futures are a way for Bordeaux lovers to secure bottles of their favorite wines while they are still in barrel, aging in cool cellars across the region. Purchasing allocations of unfinished wine has a long history of providing afficionados and novices alike with an opportunity to not only ensure procurement of the wine they want but to buy at the best price.
How can Binny's offer such low prices on everything from everyday value Bordeaux to the most sought after first growths? Bordeaux futures are released incrementally. The first tranche, as it is known, is invariably the least expensive. In great years with high demand subsequent tranches are released at increasingly higher prices. So, purchasing the first release, working with our industry partners to bring the wines in efficiently at low cost and applying the thinnest of margins all add up to great savings for you. Not to mention the satisfaction of knowing that you have already secured the wines you are so anxious to taste.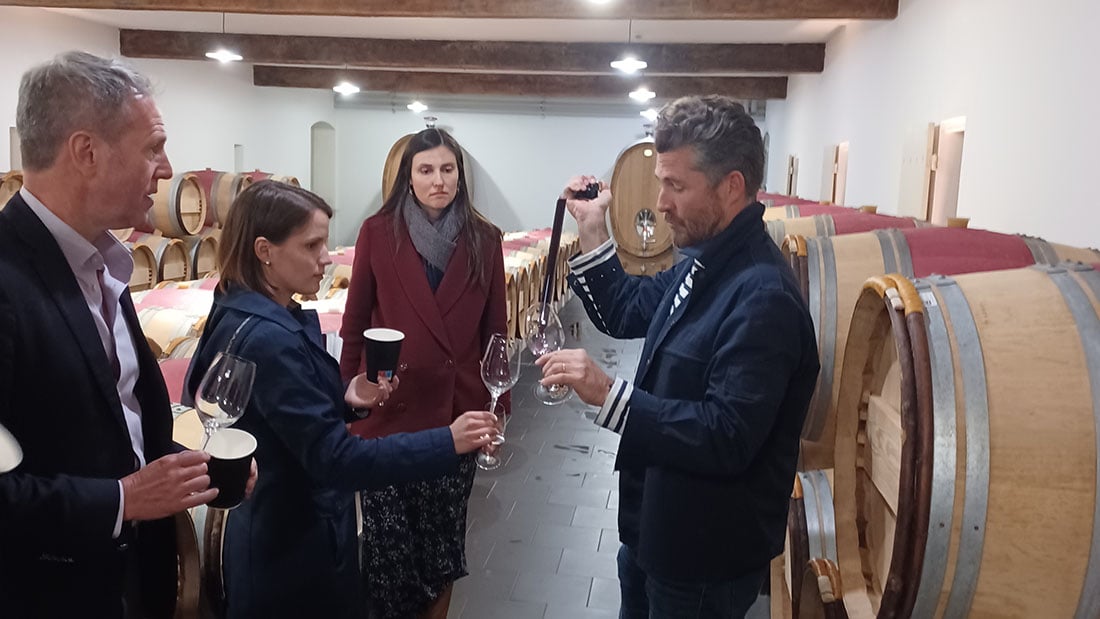 Ordering futures with Binny's couldn't be easier. As the year's futures campaign progresses, new wines will be released almost daily. The offers will be posted on the futures page at binnys.com and if you are on our wine mailing list you will receive offers via email. Orders can be placed by following the simple instructions on the binnys.com futures page (also, see below). It is very simple, as easy as placing any online order. When we confirm your order, you will be sent notification and all you have to do is make your payment and wait for your wine to arrive (usually, two to three years from the initial offer). No taxes or tariffs will be charged until the time of pickup.
If you have a question or would like expert help choosing your wines or guidance navigating the futures process, contact or stop into your local Binny's and ask for the Wine Manager. They will answer all your questions and can even place the order for you.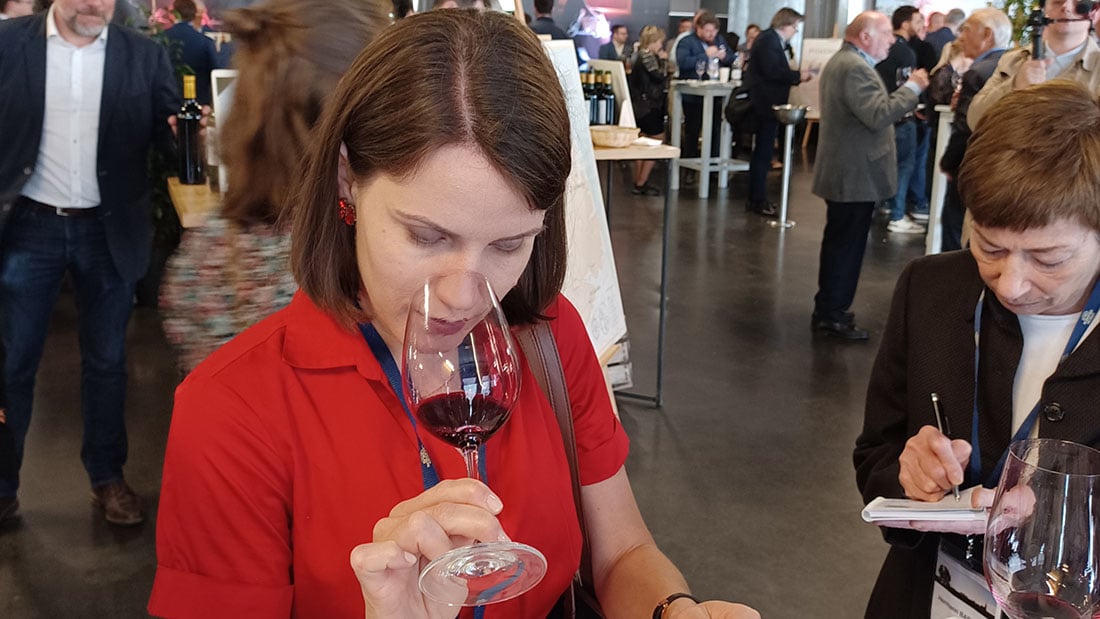 That's all there is to it; it's super easy and super gratifying and requires little beyond choosing your wine and a bit of patient waiting.
The futures policy below provides more detail about the program. Give it a quick read and you are ready to jump into the Bordeaux futures game.
Futures Policy
LISTED FUTURES PRICES DO NOT INCLUDE TARIFFS OR SALES TAX
You are responsible to pay any applicable tariff and sales tax upon receipt.
Futures Orders
Required minimum purchase is 6 bottles per item.
You will not be charged until your order has been confirmed. Please allow one business day for confirmation.
Once confirmed, you pay for the wine and any applicable local alcohol taxes.
You are responsible to pay tariffs, duties and/or sales taxes applicable at the time the wine is released to you.
Ordering Futures along with currently available items will result in 2 separate orders and 2 separate charges to your credit card.
Futures Policy
You pay for wines on a Futures order at the time of order confirmation. You are responsible, at the time of pick-up, for any charges billed to Binny's Beverage Depot which are above the prepaid price of the wine and may include tariffs, duties, sales taxes, alcohol by volume tax, municipal tax and/or shipping and insurance costs.
The minimum order for Wine Futures is 6 bottles per item. You will be notified by e-mail that we received your order request. By the next regular business day, you will receive an e-mail confirming available quantities on your order request.
We reserve the right to limit quantities of wines ordered on a Futures request.
When your wine arrives, we will contact you to make arrangements for pick-up or shipping. In the event we are unable to contact you within 90 days of receiving your wine, we reserve the right to dispose of the wine and refund the original price you paid, less a 20% service fee.
Due to the rarity of these wines, we request shipped orders be insured. Shipments include insurance up to $100. Current insurance rates, after the first $100, are 80 cents per $100 of value. Required tariffs, duties, sales taxes, alcohol by volume taxes, municipal taxes and shipping and insurance charges are assessed at the applicable rate when the wine is shipped to you. Wines are shipped in damage resistant containers made for shipping wine bottles. If you would like to have the original wooden crates, they can be shipped separately via UPS ground for an additional shipping charge.
Futures order cancellation policy
There is no fee if a paid order is cancelled within 30 days. For a wine Futures order cancelled more than 30 days after payment has been made, a 20% service fee will be deducted from your refund.