Main Content Starts Here
Bordeaux 2022: The Critics' Take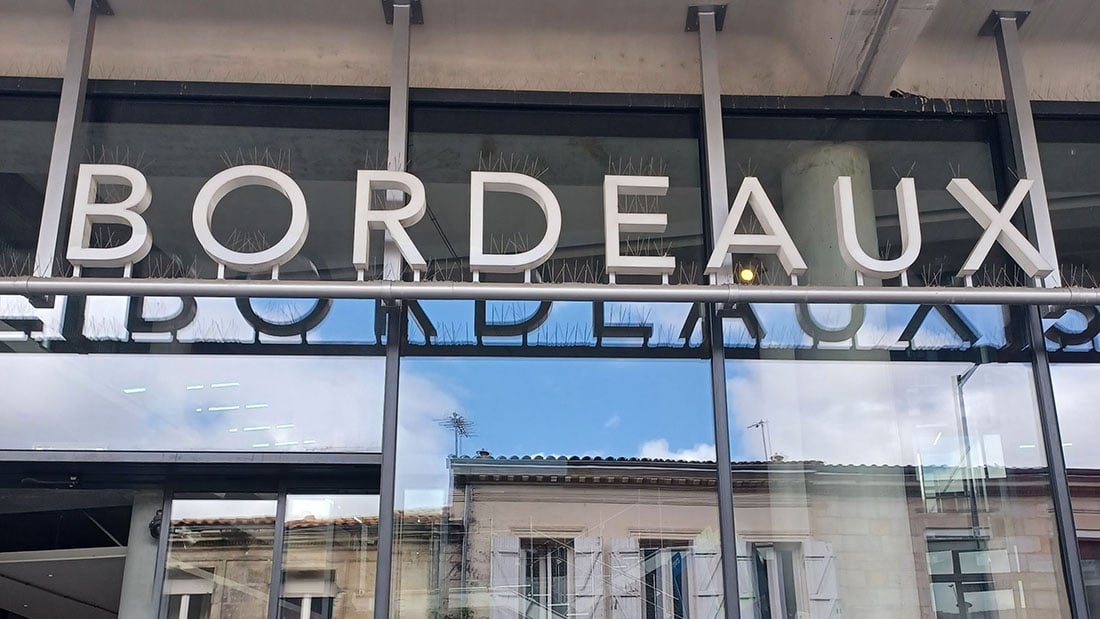 Every spring Binny's dispatches a small group of buyers and store employees to Bordeaux to taste the new vintage. It is the first opportunity for critics, connoisseurs, retailers and restauranteurs to taste the nascent wines from barrel. We always come away with strong impressions and opinions that inform what we will offer during the impending futures campaign and what will eventually end up on our shelves. The wine world's foremost critics also form and publish their opinions at this annual event. Here is what they are saying.
JAMES SUCKLING
'Astonishing' 2022 sets a new benchmark
That's the lead from James Suckling. What did he find so astonishing? The advances in winemaking and viticulture that have occurred during the forty years he has been tasting young Bordeaux from barrel, that now allow for wines of the highest quality to be produced in challenging years.
2022 was extremely warm and dry yet, when modern techniques were employed, he found the resulting wines to be loaded with fresh fruit, good acidity and powerful tannins. He believes that the wines that performed the best were picked early to retain freshness and treated gently to avoid over extracting tannin from fruit with high skin to pulp ratios. He compares 2022 to the blazing hot 2003 vintage but notes that although conditions were similar, most avoided the overripe stewed fruit, low acid and excessive tannin extraction prevalent in 2003.
He puts a positive spin on the future noting that this ability to adapt bodes well for both humans and vines, in the face of ongoing global climate change. He heaps praise on wines from both the left and right bank that he believes have set a new benchmark for quality but does note some wineries did not meet the challenge of the vintage as well as others.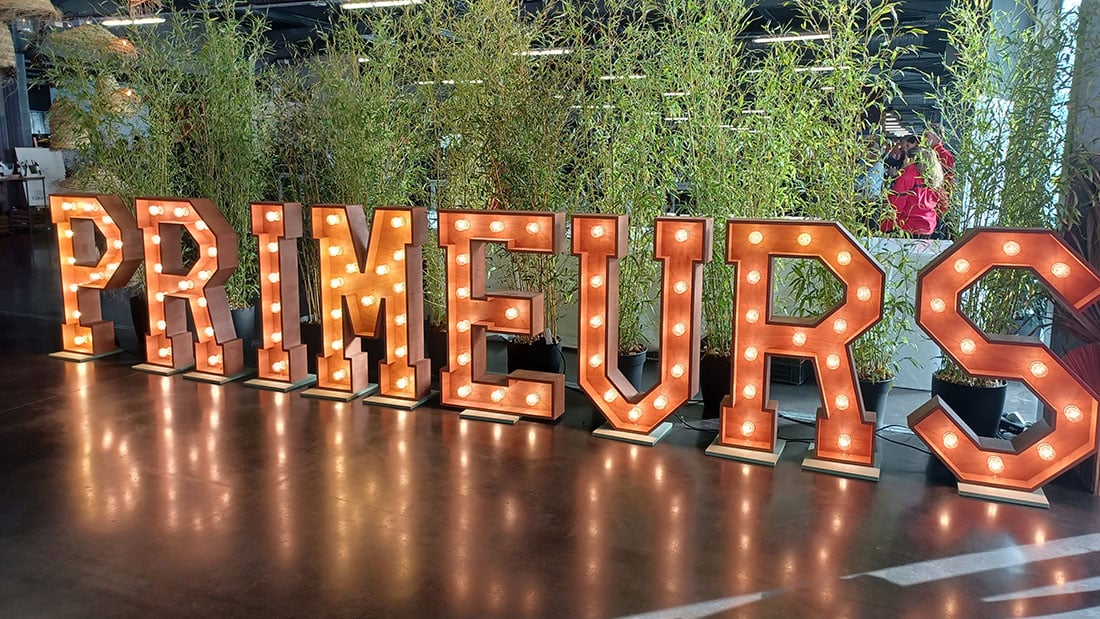 WILLIAM KELLEY - WINE ADVOCATE
A vintage of potential greatness, but also heterogeneity.
William Kelley is largely on the same page as Suckling when it comes to the broad strokes of the vintage. He ponders similar questions -
"... the 2022 vintage in Bordeaux is a surprise. How did conditions so extreme deliver wines of such aromatic range and freshness? How can wines of such density and structure exhibitsuch textural refinement and charm?"
He also points out how important modern thinking and technique was for the exceptionally successful- "...the 2022 vintage is an amplifier, foregrounding differences between sites, viticultural practices and winemaking choices."
His conclusion- "Bordeaux has produced some monumental wines in 2022, but unlike many of the great vintages of the 20th century, the year was not a rising tide that raised all boats. At its best, this is a vintage of remarkable concentration, energy and harmony." For Kelley, the highs were very high, he published eight potential 100-point reviews but overall, 2022 is a vintage of mixed results. Shop 2022 Bordeaux Futures now!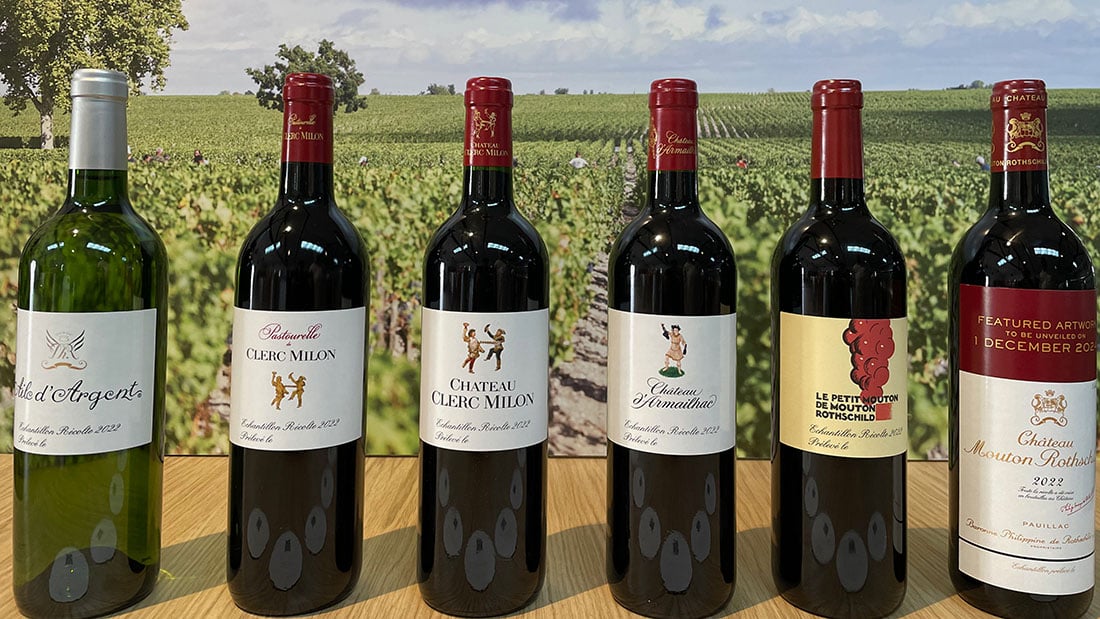 ANTONIO GALLONI - VINOUS
"The best 2022s combine flavor intensity, energy and finesse in a way
that I can only describe as magical."
Beyond that provocatively positive quote, Antonio Galloni lays bare his point of view on the 2022 vintage in the opening paragraph of his En Primeur report. There is no need for synopsis or much explanation, he says it all in a few short sentences.
"The 2022s are some of the most memorable young wines I have ever tasted in Bordeaux. The best 2022s are magnificent, viscerally thrilling wines that show what is possible with thoughtful approaches to viticulture and winemaking. A number of properties at all levels made their best wines ever. But 2022 is not consistently great from top to bottom, so some selection is warranted."
A familiar refrain at this point. Heat and drought made for difficult vintage, but those with a modern approach to viticulture and winemaking made brilliant wines, and those mired in the past did not.
Galloni points out- "We are witnessing the most rapid advances in viticulture and winemaking ever in history. Meaningful progress once took decades, then it took a number of years, now it can take place in a year or two."
The happy result of all these advances is better and better wine, even when mother nature throws nothing but curve balls. The thing about curve balls- the more you see, the easier it is to pick up the spin. Many chateaux are picking up on the spin and knocking it out of the park.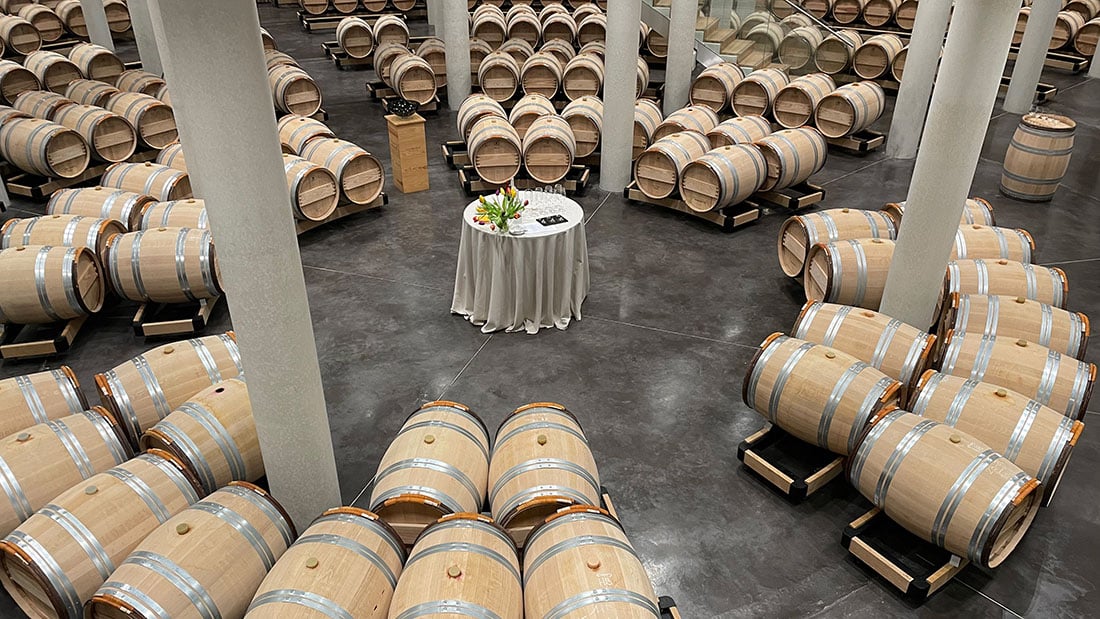 JEB DUNNUCK - jebdunnuck.com
Mr. Dunnuck's report on 2022 follows suit with an emphasis on incredible highs amid some inconsistency. He states -

"At a very high level, 2022 doesn't dramatically favor any appellation, and there are incredible wines from both Banks."

Healthy June rains, and to a lesser extent, small August showers, gave the vines a slight reprieve.

Incredibly healthy, self-regulating vines with smaller canopies throughout the year.

Cooler nights, particularly later in the season, gave the vines a chance to recover.

"The extreme growing season resulted in wildly divergent styles between the regions and the terroirs, yet taking a step back, quality is still incredibly high."

Rainy and cool 2021, leaving the vines with plenty of reserves.

Very dry early spring, forcing the vines to adapt early.

Consistent drought and steady, well-above-average temperatures mitigated any shock to the vines and allowed slow yet even ripening.

Here are his key factors for the growing season. -

He also points out that high quality is found across appellations, but the unusual weather yielded a variety of styles. -

"

First and foremost, 2022 is an incredible, singular vintage for Bordeaux. It may not be as consistent as 2019 or 2020 style-wise, but there are brilliant wines from throughout the region, and the peaks of 2022 are certain to be legendary wines."