Main Content Starts Here
Booze in the News - Barrel to Bottle Talks Vino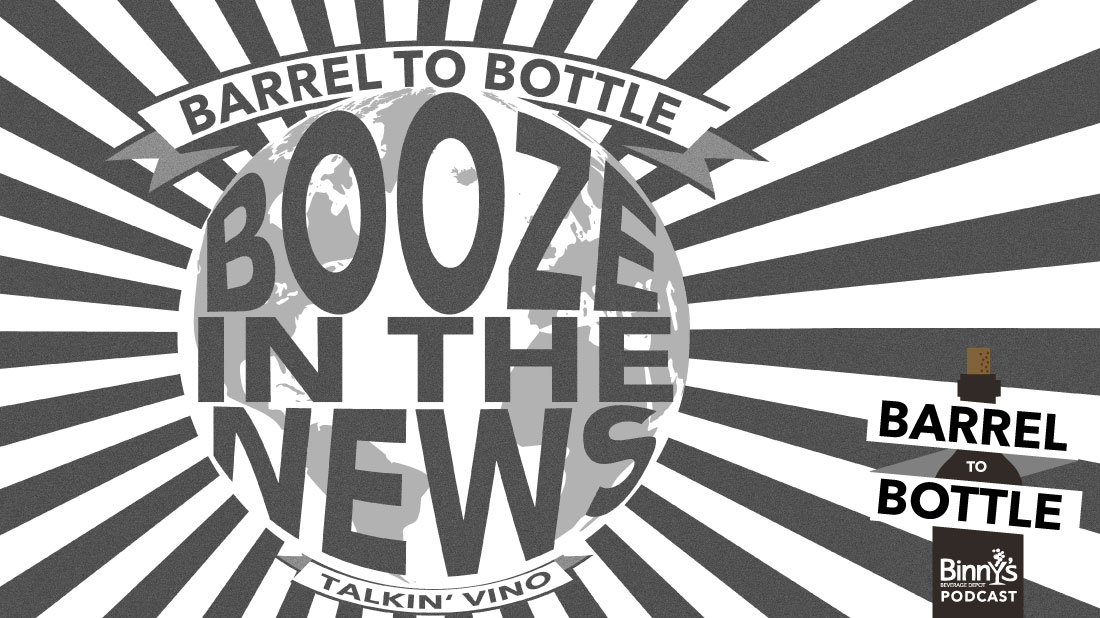 Every day at Binny's, our inboxes are flooded with beverage alcohol news. This week, we're going to look at some of the latest word in wine in a new series we're calling Booze in the News.
The United States' system of geographical indications for wine-similar to France's appellation system-are called AVAs or American Viticultural Areas. AVAs are featured on every single wine label, so when a new one is approved by the government it's a big deal. In the last few months, two new AVAs have been approved.
We're trying the Illahe Pinoit Noir from Oregon's newest AVA, Mount Pisgah. Then we'll compare Flowers Chardonnay from the newly created West Sonoma Coast against Chalk Hill Estate Chardonnay, from the existing Sonoma Coast AVA inland.
Esther Mobley, wine critic for the San Francisco Chronicle has written a series of articles about the state of Napa Valley. Land has never been more expensive there, and more and more family estates are selling to large corporations. In order to turn that investment into profit, these corporations are turning to a small handful of famous wine consultants, because people will buy the name recognition.
Today we're pouring Joseph Phelps Insignia, which was recently purchased for between $300 and $500 million and comparing it to family-owned Betz Cabernet. Are wineries losing their personal touch when the same handful of people are making of the wines throughout a region?
Our final topic today comes from Tik-Tok, where an influencer posted a video of herself pouring rosé into a thermos and then adding fresh-cut jalapeños. Today, producer Jim brought jalapeños and serranos from his home garden. We paired Le Prevencal Cotes de Provence, a light rosé, with jalapeños and then the Elk Cove Willamette Valley Rosé with serranos.
If you have a question for the Barrel to Bottle Crew, email us at comments@binnys.com, or reach out to us on Facebook, Twitter or Instagram. If we answer your question during a podcast, you'll get a $20 Binny's Gift Card!
If you like our podcast, subscribe wherever you download podcasts. Rate and review us on Apple Podcasts.