Main Content Starts Here
Blackened Whiskey's Rob Dietrich - Barrel to Bottle Ryes the Lightning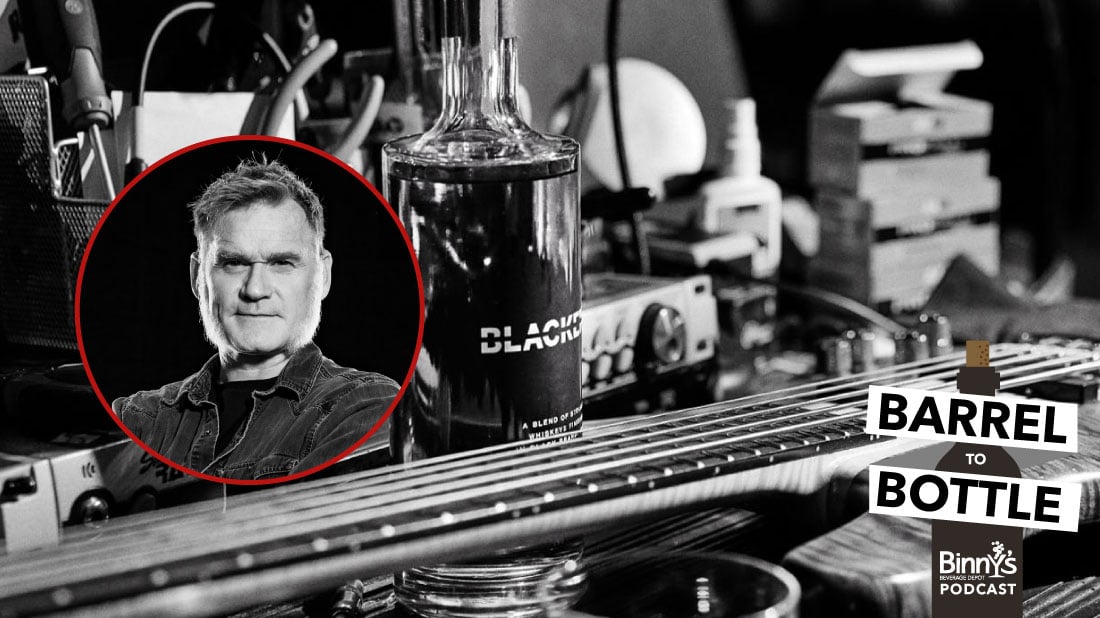 This week we welcome Rob Dietrich, master distiller of Blackened Whiskey. If you're not familiar, Blackened started as a collaboration between Metallica and distilling legend Dave Pickerell.
What makes Blackened different than any other celebrity-connected spirit? Sonic Enhancement. Meyer Sound makes speakers for Metallica, and they made special low-frequency speakers for Blackened Whiskey. The low frequency speakers vibrate spirits in and out of the wood at a faster rate than natural aging. Each batch has a different Metallica playlist used during aging.
Drink along at home with the following whiskies:
Blackened Straight Whiskey Finished in Black Brandy Casks – Pat has always wondered Black Brandy is, turns out it's a Pickerell-ism. Specifically, it is Spanish brandy casks.
Blackened x Wes Henderson Bourbon Finished in White Port Casks – Rob approached Dave Pickerell's good friend, Wes Henderson, to finish his last project. Dave had always wanted to finish a straight whiskey in white port casks. White Port is going to give you more citrusy flavors.
Blackened Rye the Lightning – Blackened is probably the only brand that could get away with this name for a product. And it was just named one of the top 20 of the year by Whisky Advocate. Rye the Lightning is double cask finished in Madeira and Rum casks, which gives it two different kinds of sweetness on the finish. It's a friendly rye.
If you have a question for the Barrel to Bottle Crew, email us at comments@binnys.com, or reach out to us on Facebook, Twitter or Instagram. If we answer your question during a podcast, you'll get a $20 Binny's Gift Card!
If you like our podcast, subscribe wherever you download podcasts. Rate and review us on Apple Podcasts.