Main Content Starts Here
Binny's Home Bartender: Tragedy at the Banana Stand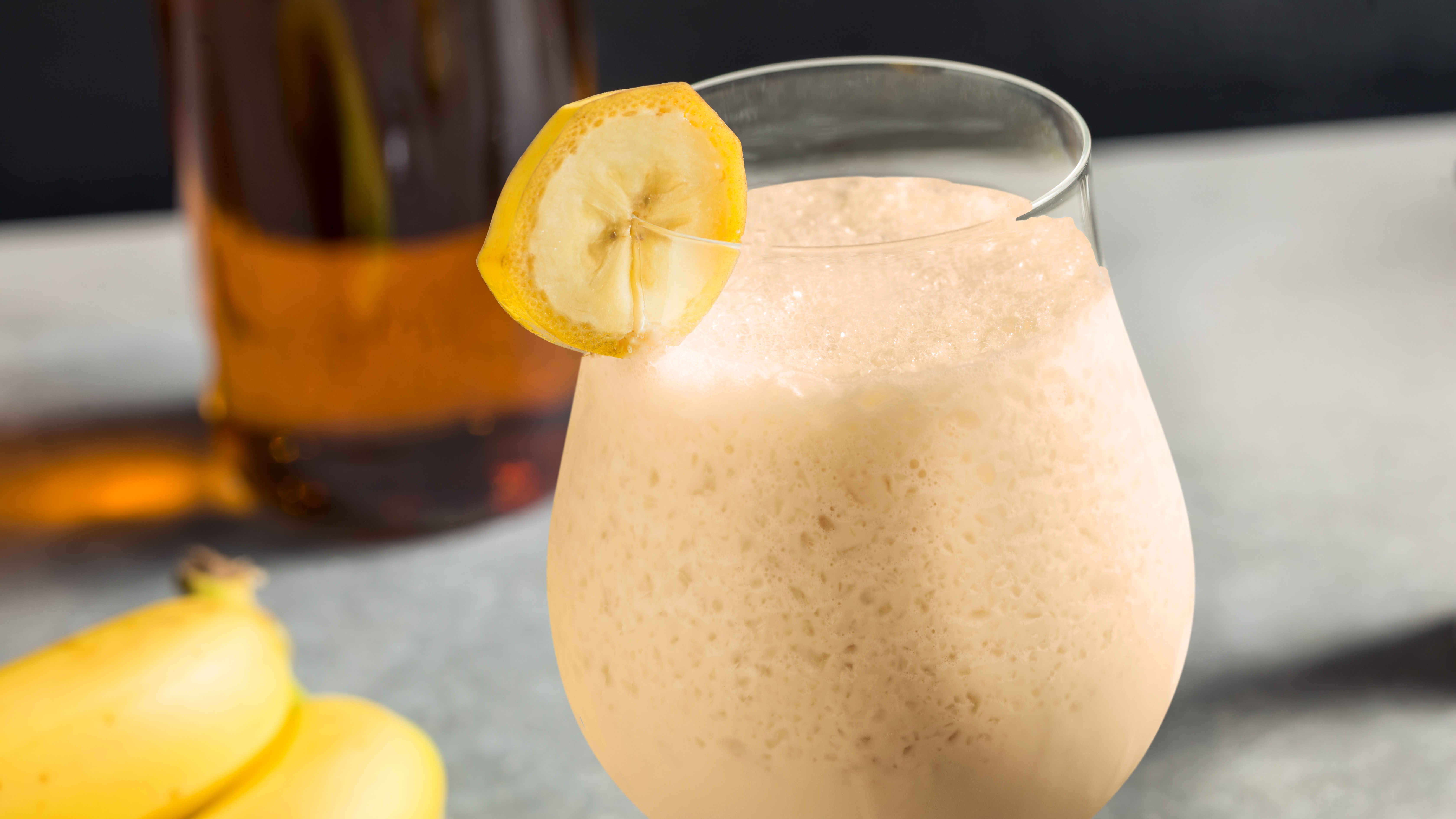 Everyone has taken a trip to the ice cream shop to get a big scoop of their favorite flavor ceremoniously mounded atop a crunchy cone, only to go in for that first intensely anticipated lick of cool, creamy refreshment and have that scoop unceremoniously topple to the filthy sidewalk below. Or at the very least most have witnessed this happening to a wide-eyed child. It's a heartbreaking moment and there is no real remedy other than to go buy another or shed a few tears.
Binny's Home Bartender is incredibly careful and very protective of any scoop of ice cream we are lucky enough to get, so, no lost scoops for us but we did once drop a chocolate covered frozen banana on a sandy beach before we even had bite one. The difference – we picked it up with our clumsy little child's hands, walked to a nearby drinking fountain and rinsed the sand and grit right off. We then proceeded to eat that dirty banana without shedding a single tear. Tragedy averted, but that trick becomes considerably more difficult if the banana has been rolled in nuts or flakes of coconut. In that case what we have is a tragedy at the banana stand.
What does that have to do with cocktails? Well, the Tragedy at the Banana Stand cocktail is both a liquid riff on a chocolate covered frozen banana with coconut and just a few tweaks away from the Caribbean cocktail known as the Dirty Banana.
Here are some bonus asides: To make a Dirty Banana, use the recipe below but remove the Coco Lopez, double the half and half, sub in coffee liqueur for the crème de cacao and finally, delete the cinnamon and garnish with an unpeeled slice of banana. It is the brown color of the coffee liqueur that dirties up the banana and we have kept that quality in TATBS by using brown crème de cacao (the incredible Tempus Fugit). Clear crème de cacao (Giffard) will taste great, but it will make a drink that looks squeaky clean, and some may prefer that. Additionally, this banana and chocolate rabbit hole all started with a friends vague request for a spur of the moment cocktail featuring those flavors, so we shook up what is known as a Banshee. It is equal parts crème de banane, crème de cacao and cream shaken together with ice. We topped it with a sprinkle of cinnamon, which a nontraditional embellishment, but we recommend it, nevertheless. Please give it a try if you like a Brandy Alexander or a Pink Squirrel. We also give a tip of the hat to the Hummingbird cocktail that brings coconut into the mix.
Anyway, here it is, Tragedy at the Banana Stand. It is a filthy banana, but it tastes like the triumph of saving a beautiful hand dipped banana from the sandy clutches of a public beach. Yum!
Cheers!


Tragedy at the Banana Stand
INGREDIENTS:
SIMPLE STEPS:
Add all ingredients to a blender. Blend until smooth.
Pour into a poco grande glass.
Sprinkle with cinnamon.