Main Content Starts Here
Binny's Home Bartender: The Sorel of the Story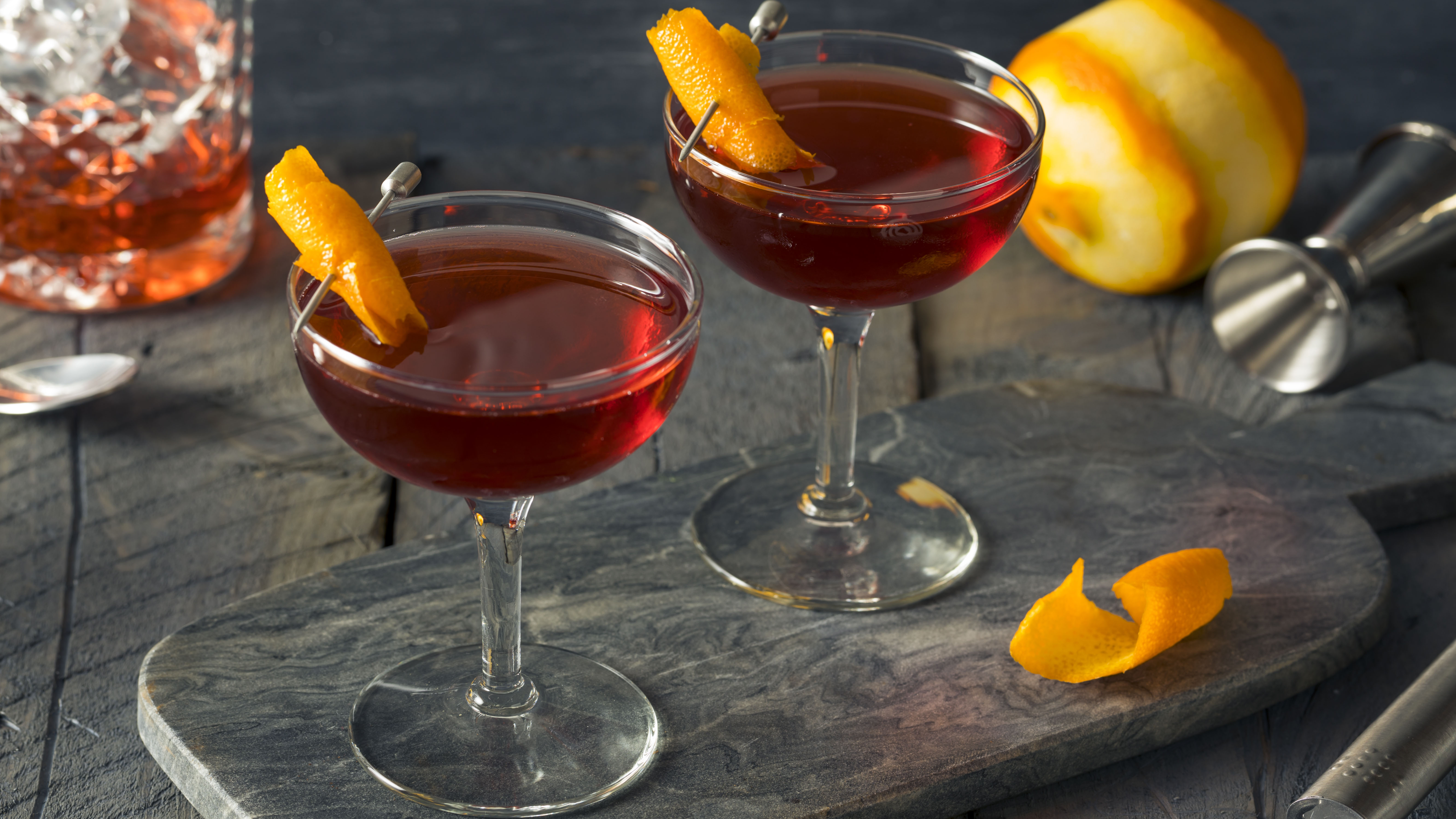 If you are looking for a cocktail to kick off Thanksgiving or to serve as this holiday season's go-to party beverage, look no further. Binny's Home Bartender is here to weave the tale of a rich and complexly layered libation informed by; scents of baked apple, caramel and toffee from fine French apple brandy; the complex, nutty tang of Amontillado Sherry; the intoxicating, fruity, yet slightly astringent allure of pomegranate liqueur that would have Persephone's head spinning; and the aromatic lift of fragrant orange.
And what story would be complete without a moral? In this case the moral of the story is the triumph of sugar, spice and everything nice, in the form of the delightfully floral hibiscus liqueur, Sorel (pronounced soar-L. Oh well). Not only is it sweet and aromatic but it serves as a turbo charged injection of sweet, brown spices that are so strongly associated with the impending holidays.
Revel in aromas of clove, cinnamon, nutmeg and ginger gently intermingling with the scent of roasting turkey as you celebrate with friends and family. Taste the essence of the holidays drifting across your tongue. Feel the warmth and wellbeing of the season. Make another, repeat.
So compelling is this spicy little yarn that the moral will hit home quickly leaving no room for contentious debate or anything even remotely divisive - only sweetness and light will remain. The Sorel of the Story – No time for the negative but plenty of time for love and libations. Now that's some holiday magic in a glass. Who can't get behind that?
Happy Holidays from Binny's Home Bartender.
Cheers!


The Sorel of the Story
INGREDIENTS:
SIMPLE STEPS:
Stir Calvados, Amontillado, Sorel, Pama and orange bitters with ice until well chilled.
Strain into a cocktail glass.
Garnish with orange twist.