Main Content Starts Here
Binny's Home Bartender: The Siesta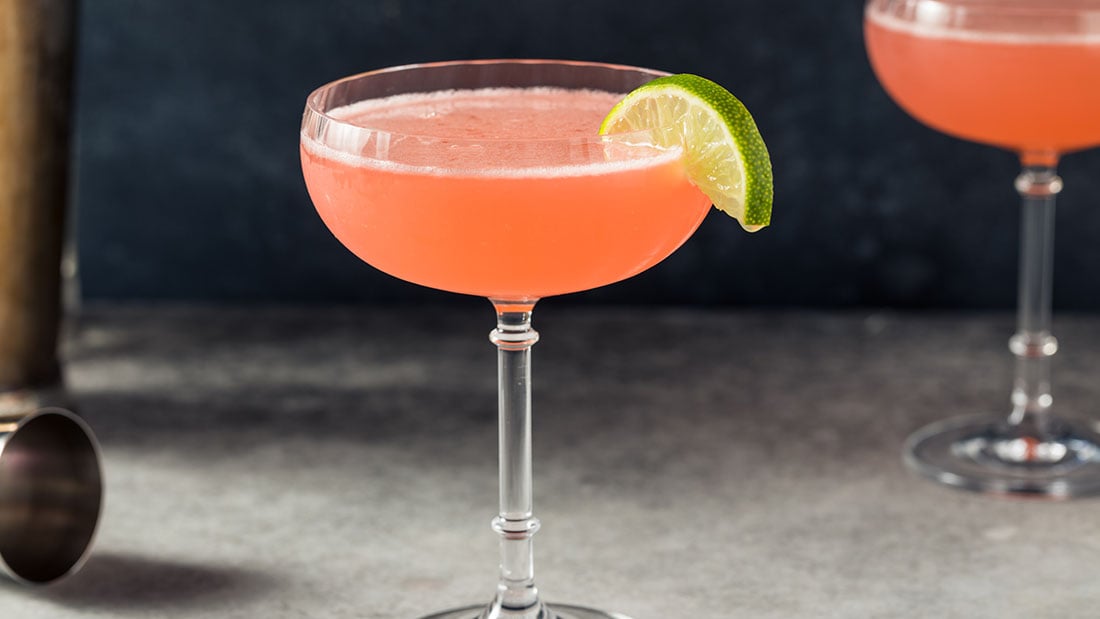 Siesta is just one letter removed from fiesta and the Siesta cocktail is just an ingredient or two removed from a couple of all-time classic cocktails- the Margarita and the Hemingway Daquiri. Both are bright citrusy drinks deserving of their revered status, not only because they are delicious but because they are easy to make. The siesta remains easy to make, delicious and follows the pattern that most excellent new wave cocktails follow- use a tried-and-true template, swap out a key ingredient, rebalance, taste and wait for the accolades to roll in.
That is what mixologist Kate Stype did in 2006 when she concocted the Siesta by subbing in Campari for triple sec in a grapefruit margarita. Or was it swapping out rum for tequila and Campari for maraschino liqueur in the Hemingway daquiri. If we assume a margarita template, what a brilliant bit of legerdemain it was to retain the bright orange flavors that triple sec and Campari share while introducing a distinctly complicating bitter note.
This quick change brings an invigorating slap across the taste buds to the finished product that preps you for anything but an afternoon nap. Rather than inducing slumber the Siesta cocktail should be seen as the rest itself. A respite that revives and reanimates, clearing the way for you to swap that S for an F and get the party started. No sleep 'til Jalisco! Fiesta Forever!
Salud!
The Siesta
INGREDIENTS:
1 ¾ oz blanco tequila
½ oz grapefruit juice, freshly squeezed
¾ oz lime juice, freshly squeezed
¾ oz simple syrup
¼ oz Campari
Pinch of kosher salt
Garnish:lime wheel or grapefruit peel
SIMPLE STEPS:
Add all ingredients to a shaker with ice and shake until well-chilled.
Strain into a chilled cocktail glass.
Garnish with lime wheel or grapefruit peel.