Main Content Starts Here
Binny's Home Bartender: Swedish Glögg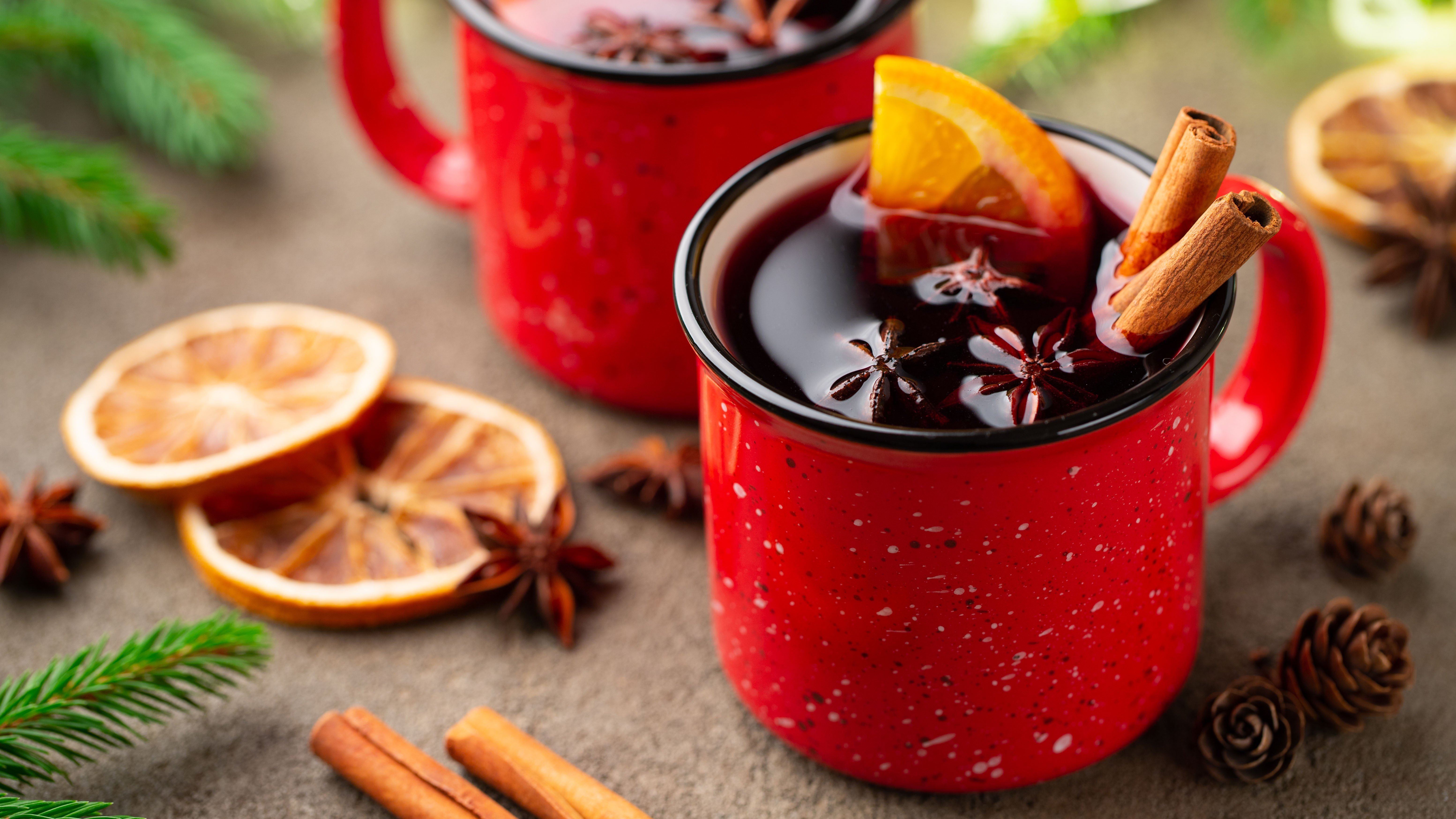 Cold winds are beginning to blow, but never fear, Binny's Home Bartender has a recipe for a delicious, hot mulled wine guaranteed to warm you up and keep you comfy all winter long. As a Binny's shopper you may already know that we have premade versions of mulled wine (spiced wines meant to be served warm, that is) available during the coldest months of the year. They come in many guises including German Glühwein and Swedish-style Glögg; well-known styles that many have encountered at the German Christkindl Market that comes to town in December or, perhaps, at a cozy little bar in Andersonville.
Even though people love the convenience and quality of the heat and serve bottled variety, there are a couple of truths about intrepid Chicagoans – we handle the cold, ice and snow with dignity and grace, and we like the DIY approach to mulled wine. Okay, the first part may not be exactly true, but the second part is evident. We see it at every Binny's location. When the weather starts to turn, the fortified wine aisle fills up with folks looking for Fairbanks or Taylor Ruby Port so they can whip up their own time-honored family recipe for glögg. If you are not lucky enough to have such a fine family tradition, Binny's Home Bartender is at your service.
Port isn't always included in mulled wine in general, or even glögg in particular, but in these parts it seems to be an undisputed must. As does a healthy dose of spirit, including anything from aquavit to vodka. We like to use brandy to add the richness of a brown spirit, but the choice of liquor is entirely up to you.
While a quick version can be made by heating everything together our preferred method for gently coaxing out all the flavors and aromas from the spices is to do an extended maceration in your spirit of choice. It can be for as little as a day, but a week is better. We then carefully add the spiced spirit to prewarmed wine in hopes of retaining as much alcohol and flavor as possible. Alcohol evaporates at a lower temperature than water, so it is essential that glögg never approaches a boil and that it be held at a hot but relatively drinkable temperature to avoid excess loss of the good stuff.
The raisins and almonds are traditional and are meant to be an edible garnish, so don't skip adding them. The almonds will lose a little crunch and the raisins will begin to plump as they sit in the glögg and that is to be expected. It is also pleasing, as anyone who has ever eaten a liquor-soaked raisin can attest. One last thing – This is
Winter is coming – make some glögg!
Cheers!

Swedish Glögg
INGREDIENTS:
2 cinnamon sticks, crushed
6 cardamom pods, crushed
1 orange
1 lemon
6 whole cloves
1" piece ginger, peeled and sliced
1 tsp. vanilla extract
2 cups brandy
750 ml dry red wine
750 ml ruby port
1 cup granulated sugar (more or less, to taste)
1 cup slivered blanched almonds
½ cup golden raisins
½ cup dark raisins
SIMPLE STEPS:
Place cinnamon sticks and cardamom pods on a cutting board and coarsely crush with the bottom of a heavy pot.
Peel just the zest from the orange and lemon, leaving behind the white pith. Slice orange and lemon in half and squeeze the juice into a non-reactive bowl.
To the same bowl add cinnamon, cardamom, cloves, ginger, vanilla extract, citrus peels and brandy. Cover tightly and allow to macerate for at least one day, or better yet, up to a week.
When it is time to make the glögg, add the wine, port, sugar and raisins to a large pot. Heat gently over medium, stirring to dissolve sugar– do not boil.
Meanwhile strain brandy mixture through a fine-mesh sieve and discard solids. When the wine is hot but not quite simmering, add brandy mixture.
Reduce heat to low, ladle into mugs, including some raisins and almonds in each serving. Keep warm over low heat and serve throughout the evening.